Agartala, Feb 8: Union Defence minister Rajnath Singh on Tuesday said BJP will win in more than 50 seats in the upcoming Tripura assembly elections.
Rajnath Singh visited poll-bound Tripura to campaign for BJP candidates.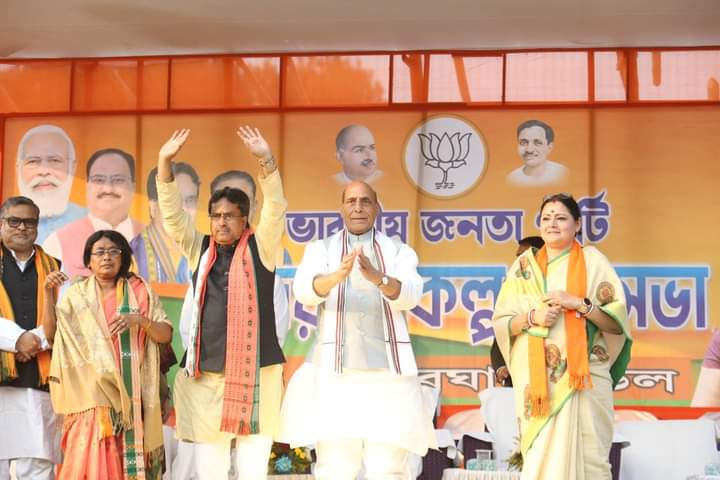 While addressing election rallies in North and Western Tripura, he said, "The Congress and CPI-M had an understanding of seat adjustments, (but they) would get zero in the next week's election. People know them very well. In the last five years our party under the leadership of Biplab Kumar Deb and Manik Saha have worked for the overall development of Tripura."
"I have visited Tripura many times during the past 20 years. Once Tripura was devastated by militancy, violence, kidnapping; now under BJP rule, absolute peace has been prevailing. Our government has signed peace accord with KPLT and other insurgent groups to return them to the mainstream," Singh said.
Lashing out at CPI-M, Singh said during their rule people were living in fear and anxiety because they had exploited the people of Tripura.
"The CPI-M government did not provide any support to the women, but during BJP rule, they are getting respect and benefits even 33 per cent reservation was made in government service. We have committed to work for the development of Tripura and its people," said Singh.
He further said, "Violence has stopped in Tripura in BJP rule. The Prime Minister has promised HIRA (Highway, I-way, Railway and Airway) to Tripura and in this direction, the state has developed a lot."