Shillong, Feb 15: The normal life cripples in Meghalaya as the ongoing agitation by the Commercial vehicles enters 13th day as the state government chose to turn a deaf ear on the demand for reducing the prices of petrol and diesel in the state.
Empty roads, very little private transport has hampered the state economy as the 48-hour intensive agitation begins on Monday.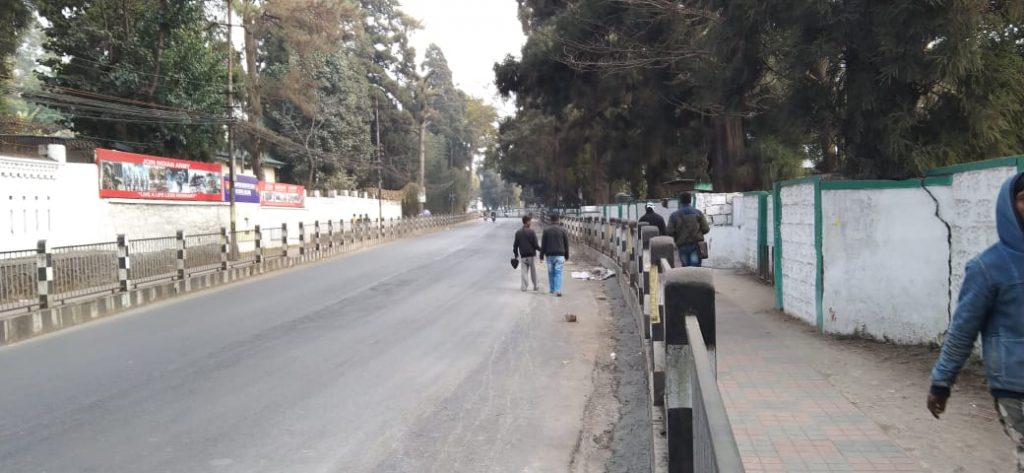 In view of the indefinite strike, the commercial vehicles have remained off the road from February 3, to protest against the rising petrol and diesel prices.
Meanwhile, The state government has warned action against any attempt to disrupt the free movement of vehicles across the state.
"All deputy commissioners have been directed to take strict action against anyone attempting to disrupt the free movement of vehicles across the state," Commissioner & Secretary in-charge Transport said in a statement issued on Sunday.
The statement also informed that the state government is actively considering further reduction in petrol and diesel prices to provide relief to the consumers within the state.
In line with this, East Khasi Hills district magistrate Isawanda Laloo has also asked associations not to disrupt movement or prevent commuters and the general public from plying on the roads. "Action will be taken as per law against any individual or group found in violation of the law," she stated.