Shillong, May 26: Meghalaya Chief Minister Conrad K Sangma on Friday presented state's vision to be a $10 Billion economy to the World Bank panel at Meghalaya House, New Delhi.
The key attendees from World Bank were Country Director Augustus Tano Kouame, Lead Social Coordinator, Meghalaya Junko Onishi, Senior Economist Benedicte, and Senior Economist Mohan Gopalakrishnan. On the Meghalaya side, Chief Minister was accompanied by a delegation comprising of Chief Secretary Donald P. Wallang, Development Commissioner Sampath Kumar, and Commissioner and Secretary Dr. Vijay Kumar D.
Speaking on the occasion, Chief Minister Sangma said, "We had a productive discussion with Mr. Auguste Tano Kouame, the Country Director of the World Bank, and his team on the way forward for the Enhancing Governance & Service Delivery Capabilities project in Meghalaya. As a government, we are committed to ensuring that government services and project implementation are carried out efficiently".
He further added "We face significant challenges in project implementation; however, through synergistic efforts, we have achieved success and development interventions with the help of externally funded projects. The World Bank has been a valuable partner in Meghalaya's development and continues to provide support."
World Bank is currently funding projects worth over Rs. 2400 crores in the State, the status of which was presented to the World Bank delegation by the state officials.
The World bank representatives expressed excitement to see the success of the projects and appreciated Meghalaya for the performance. The World Bank also assured its continued support and coordination for delivery of upcoming projects. These projects are essential for Meghalaya to realize Meghalaya dream of becoming a $10 billion economy.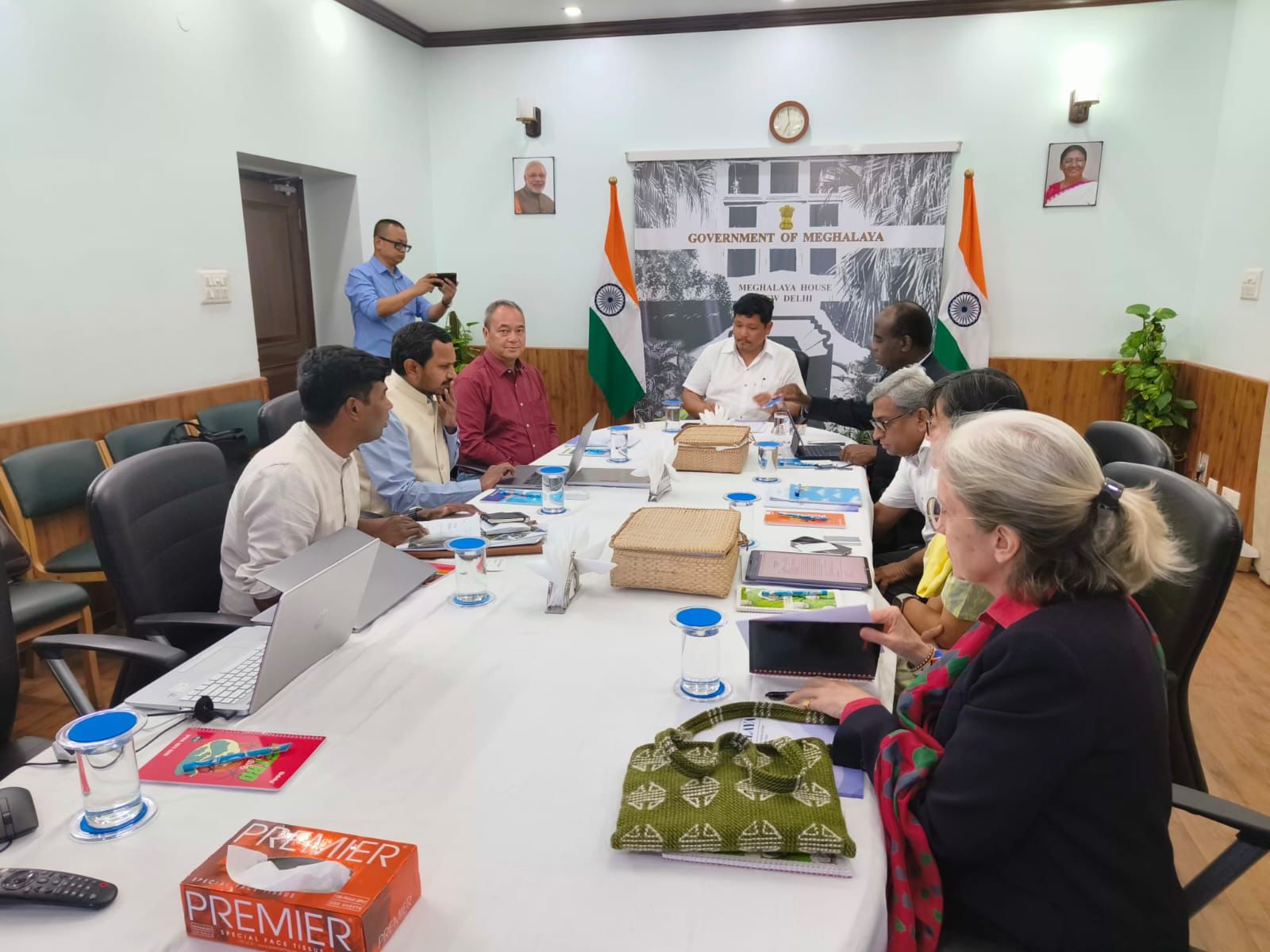 In this regard, Meghalaya has been working towards enhancement of Citizen service delivery. One such key project is "Enhancing Governance & Service Delivery Capabilities", worth $60 million.
The project has the following components that is aimed towards improving government services, making citizen's life easier:
1. Enhancing Public Service Delivery
2. Capability Enhancement
3. Enhancing Strategic Planning and Public Finance Management
Meghalaya Chief Secretary Donald P. Wahlang said, "This support mechanism from agencies like the World Bank aided by citizen's zeal for progress and government's efforts has put Meghalaya on a growth pedestal. This convergence would propel Meghalaya's efforts in evolving the state as a growth center and open the economic corridor for the North east region."
Multi-thronged approach to realize $10 Billion economic vision (Sub head)
Under the able leadership of CM Conrad K Sangma, the state government has taken up a multi-thronged approach to realize its dream vision. State has implemented many citizen centric initiatives augmenting all facets of socio-economic development and governance. Taking cognizance of the needs of the citizens and rapid evolving global order, the state has initiated several reforms in the sectors of roads, water and governance.
One such key landmark initiative is MeghEA, which is first of its kind by a state in India. e-Proposal System, part of MeghEA, has been lauded and awarded by UN-WSIS Award. This rare feat of making the impossible possible, has made the name for Meghalaya at the Global Podium, making the nation proud. State has been leaving no stones unturned towards the improvement and development of the state.
This has been possible through the collaborated efforts of the state's machinery and external expertise from the funding agencies. Currently there are 12 externally aided projects being implemented in the state and additional 11 projects are there in the pipeline. This accumulates to over Rs. 10,000 crores of external funding for the development of the state.
Out of these, over Rs. 2400 crores have been secured from World Bank. Major Projects that have been taken up with the support of World Bank are Meghalaya Integrated Transport Project (MITP), Meghalaya Community Led Landscape Management Project (CLLMP), Meghalaya Health Systems Strengthening Project (MHSSP), Meghalaya Programme for Adolescent Wellbeing, Employment and Resilience (MPOWER)