Shillong, Jan 29: Meghalaya Chief Minister Conrad K Sangma on Friday laid the foundation for the upgradation and Improvement of the Passyih – Garampani road, a State Highway which runs in the boundary of Meghalaya – Assam Border.
It is our Govt's concerted effort to focus on infra development across the State. The laying of foundation for upgradation of the Pasyih to Garampani Road, #WestJaintiaHills under @WorldBankIndia is a step towards fulfilling the needs of our people for better roads@nitin_gadkari pic.twitter.com/c2JOm17G4u

— Conrad Sangma (@SangmaConrad) January 29, 2021
 The Pasyih-Garampani Road starts from 8th Mile of Jowai – Ratacherra Road (NH 6) and ends at Saphai area, the boundary of Meghalaya and Assam. The total length of this road is 46.982 Km.
The laying of the Foundation Stone programme by the CM was accompanied by the Dy CM Prestone Tynsong, the Minister I/C Transport, Sniawbhalang Dhar along with the two MLAs Comingone Ymbon and Nujorki Sungoh.
The portion of this road is estimated about 21 Km to 47 Km (Total length of 26.982 Km) and has been sanctioned under Meghalaya Integrated Transport Project (MITP) funded by World bank.
Chief Minister in his speech lauded the leadership of Prime Minister Narendra Modi for his commitment in developing the NE region and Meghalaya in particular.
CM Conrad Sangma also said that it is the main objective of the MDA government in taking up developmental projects and these developmental projects must be taken up in the different regions and different parts of the State.
CM assured that such development projects reach every nook and corner of the State.
"We must find parallel economic activities for the growth of our State, therefore agriculture and tourism are crucial for Economic activity for our State," said Conrad K Sangma in his speech.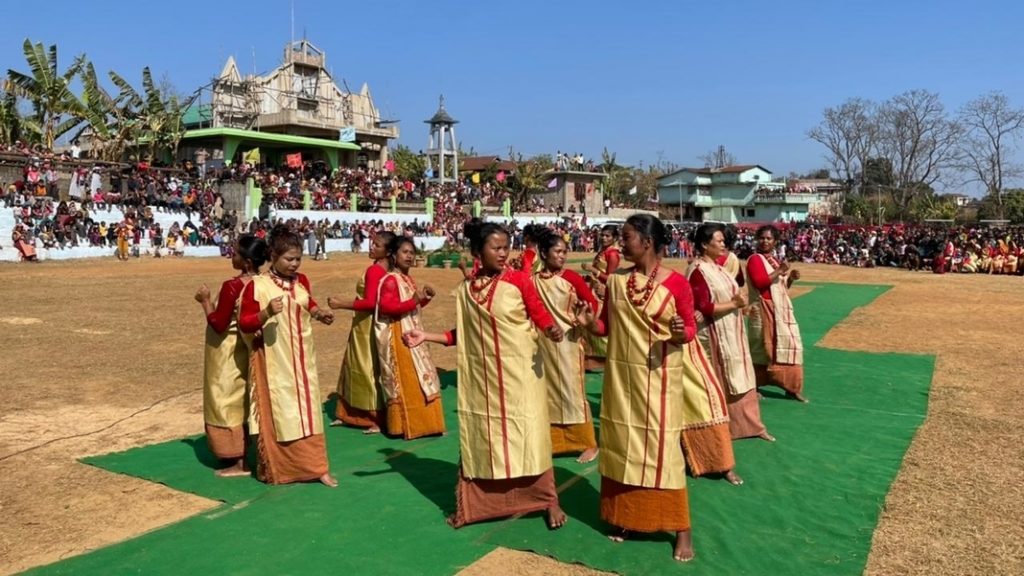 The CM also reminded the people of the area about the importance of cultivating the Lakadong Turmeric, which is of high value to the pharmaceutical industry.
The Pasyih-Garampani road passes through several villages including Pyntei, Biar, Chatwakhu, Nongkroh, Lakadong, Theym and Saphai habitation areas.
The proposed formation width is 8.500m for rural areas and 9.700m for both sides built-up area. This road section is located at an altitude of 1000 MSL. The road section does not transverse any forest area and no additional land acquisition is proposed for the project development. Hence, no forest clearance is required for the improvement proposal of this road section.
The work was allotted to Rocky Dhar JV Dhar Construction Company for an amount of Rs 62,49,18,004.00 (Rupees Sixty-two Crore Forty-nine Lakhs Eighteen Thousand Four) only on 5 November 2020 with the time of completion of 42 months.