Guwahati, March 27: The Kaziranga National Park (KNP), known for its one-horned rhinoceros, has reported its first rhino poaching case in over a year. The authorities have confirmed that a rhino was allegedly killed by poachers, and its horn was taken away.
The carcass was discovered by staff at the Kathpara camp under Western Range Bagori in Bormer beel area on March 26. The rhino had cut marks in its nasal bone, and it is believed to have been killed by poachers approximately six to seven days ago. The sex of the rhino is yet to be ascertained as its carcass is still floating in water. More details will be revealed after the receipt of the post-mortem report, according to authorities.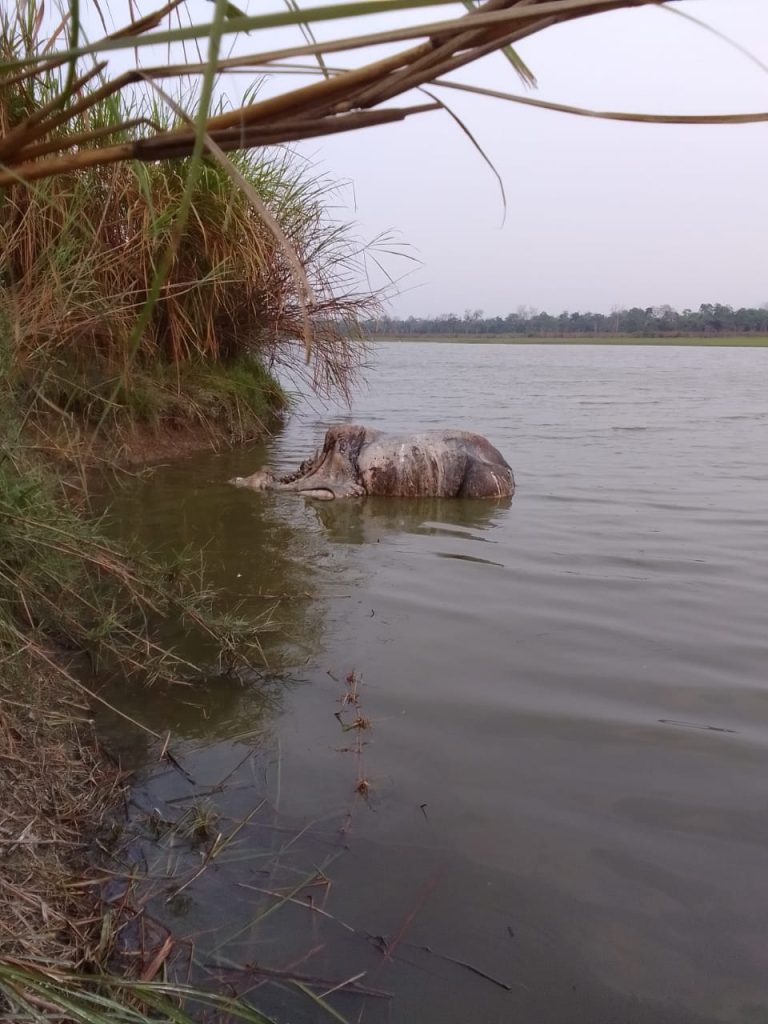 In recent years, authorities have taken various measures to protect the park's rhino population, including increasing the number of anti-poaching camps and patrolling teams.
Kaziranga National Park is home to the largest population of one-horned rhinos in the world, with over 2,400 individuals. The park has been successful in its conservation efforts in recent years, with no cases of rhino poaching reported in 2022, the first instance of zero rhino poaching since 1977.
Also Read: Arunachal: Farmers' organisations oppose 10,000 MW hydropower project on Siang river