Shillong, Sept 14: The Meghalaya Sarva Shiksha Abhiyan Schools Association (MSSASA) has once again been pushed to take to streets to get their demands fulfilled. The Meghalaya SSA teachers staged a sit-in demonstration at Malki ground in Shillong on Tuesday to demand release of their salaries, which have been pending for over three months.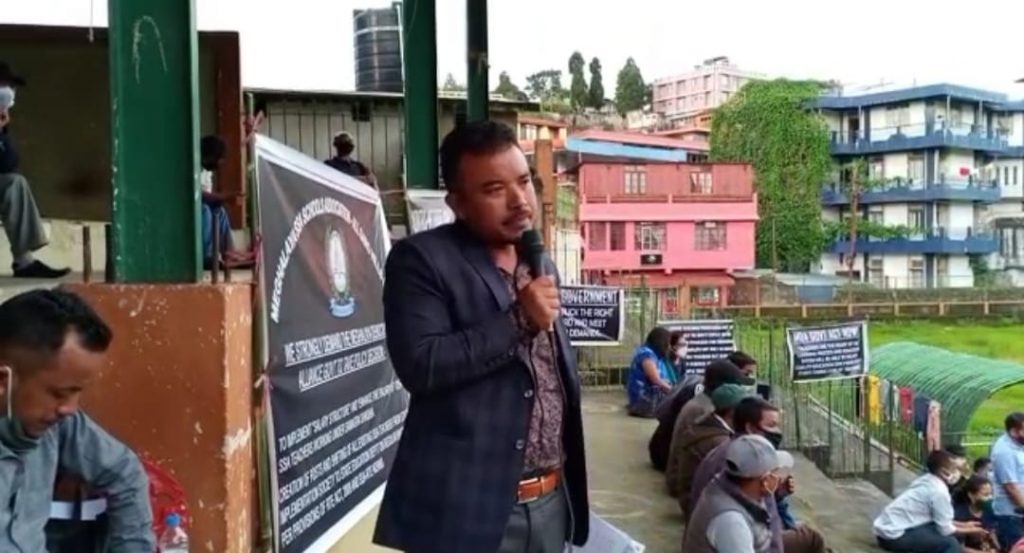 A total of 12,541 SSA teachers have not received the salaries for the months of June, July and August.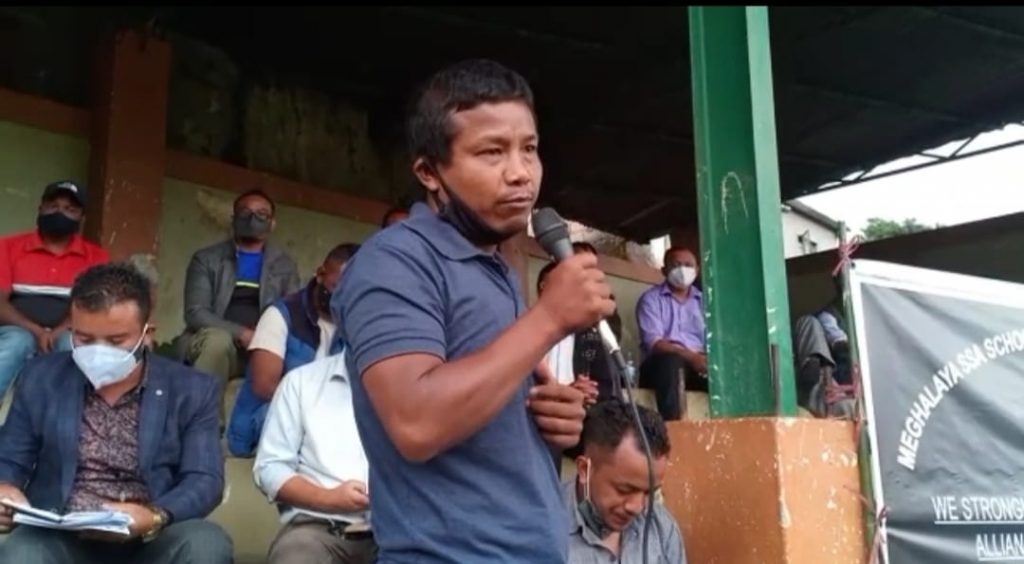 MSSASA President, Aristotle Rymbai stated that their protest is against the state government for not fulfilling their demands which they have submitted to government since 2018.
The Association has demanded the release of three months salary and have mentioned that if the government fails to meet their demands before September 30, 2021 then on November they will launch a two-day mass casual leave.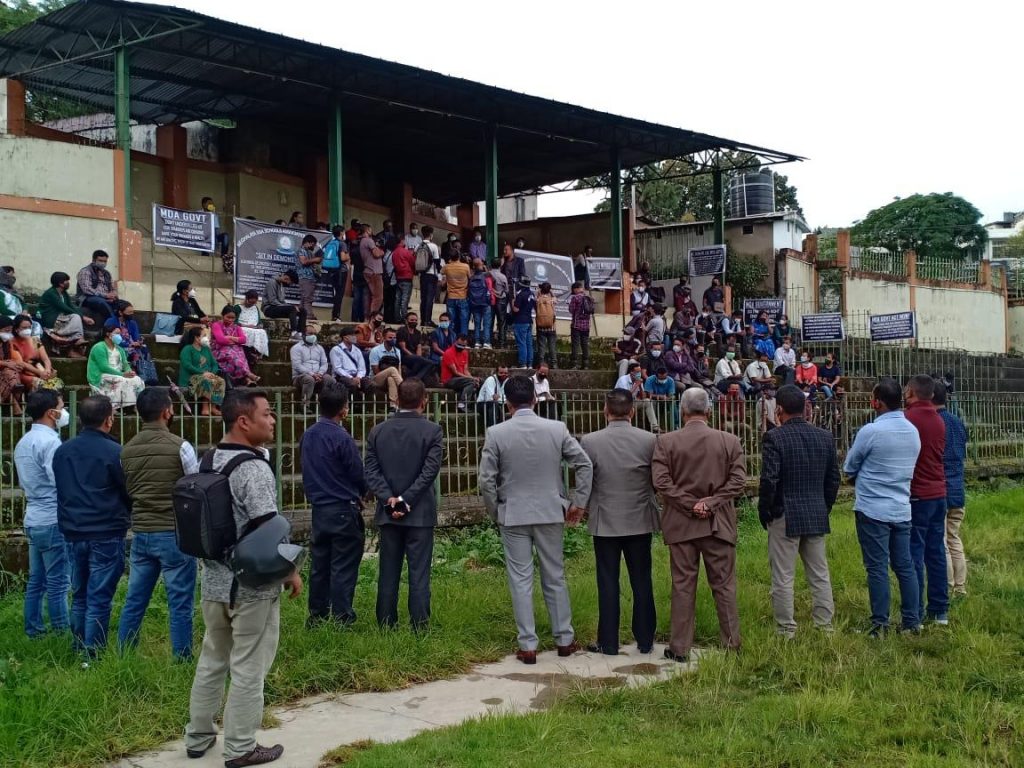 Longtime demands of MSSASA
– Implementation of pay structure
– Enhancement of the salary of 12,541 SSA teachers
– Create and merge all the SSA teachers from state implementation society to state education department on regular basis as per provisions of RTE Act, 2009 and SSA-RTE norms,