Shillong, July 17: In a welcome news showing the swift progress in Covid-19 vaccination across the state, RR colony in Rynjah locality in Shillong has successfully vaccinated 99.7 percent of its residents aged 18 years and above.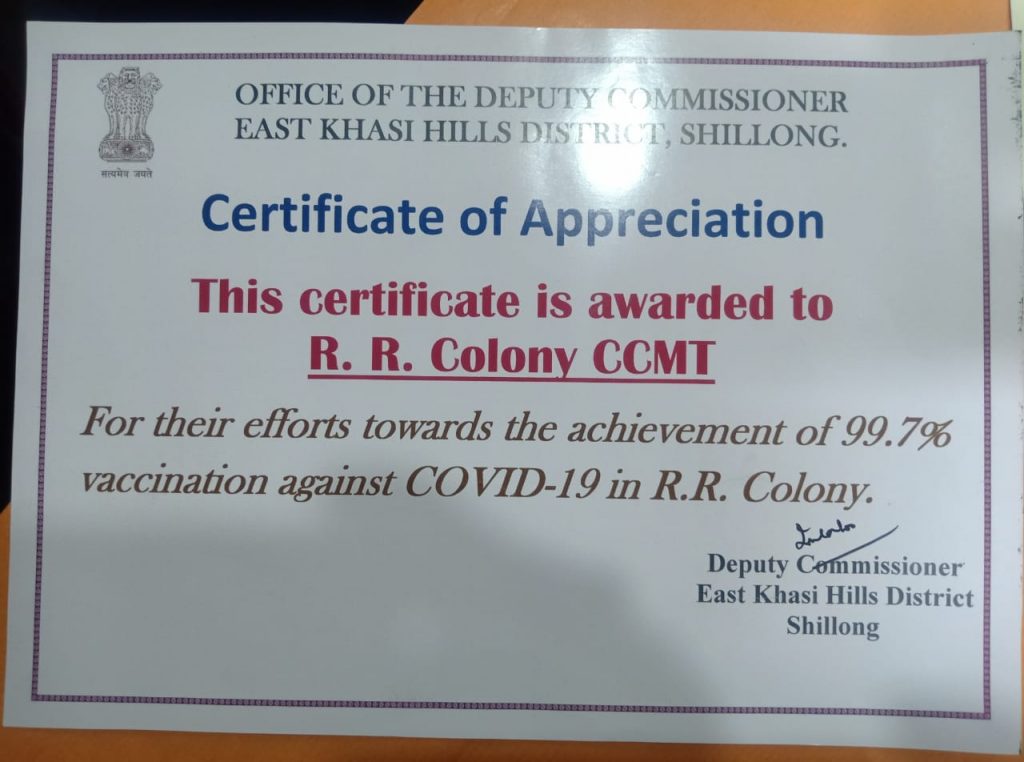 Deputy Commissioner of East Khasi Hills District on July 15, 2021 expressed her appreciation to the R & R Colony Welfare Society and Community Covid Management team (CCMT) of R & R Colony for the feat by awarding a Letter of Appreciation to Asit Boron Sen, President of R & R Colony Welfare Society and a Certificate of Appreciation to Debapriya Deb, Team Leader of CCMT, R & R Colony.
Meanwhile, Sen said the residents of RR Colony are grateful for the encouragement and appreciation, and hopeful that their efforts will contribute in fight against the Covid-19 pandemic.