Williamnagar, 23 May : In an inspiring address delivered at the farewell ceremony of the Class of 2020 at Loyola College, Education Minister Rakkam A. Sangma urged the graduating students to carry the spirit of Loyola with them as they embark on their future journeys.
He emphasized the importance of upholding the college's values and principles, particularly the pursuit of truth, devotion to God, and service to others. Commending the faculty and staff for their unwavering commitment, the minister acknowledged the significant strides made in raising educational standards and setting new benchmarks for excellence in Garo Hills.
Simultaneously, he expressed concern over the region's limited representation in the Indian Administrative Service (IAS) over the past five decades, highlighting the need for Loyola College and its graduates to contribute more significantly on a national scale in various fields.
Benobitha M Sangma, Head of the Department of English, proposed a toast, which was gracefully responded to by Jakarias A Sangma, one of the graduating students. A heartfelt video showcasing cherished memories was presented by the students, while representatives from each of the seven departments shared their personal experiences at Loyola college. Many reflected on their transformative journey from shy introverts to confident individuals of courage.
Fr. Sunny Augustine, SJ, the Principal, felicitated the graduating students, urging them to be lifelong learners and to contribute to the development of their community. The students pledged to uphold the values of Loyola College and remain loyal to their alma mater.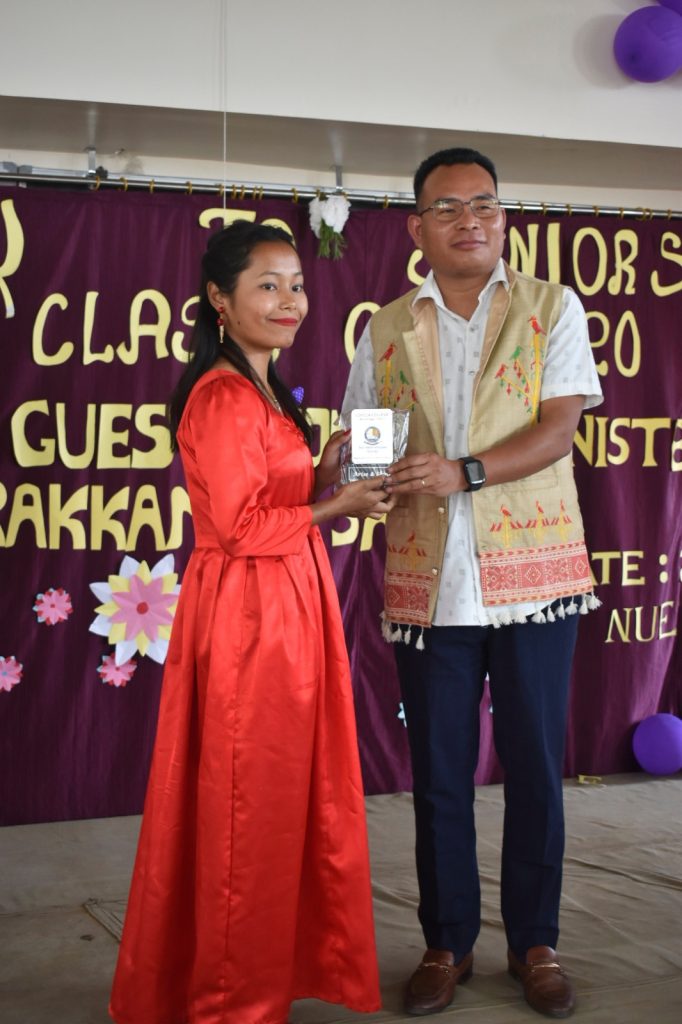 The Minister presented awards to the best student from each department, recognizing their outstanding achievements. The recipients were Anjuli S Marak (Commerce), Tenmarchy M Sangma (English), Necky Westha N Sangma (Political Science), Susie Susanti C. Sangma (Education), Giftsina M Sangma (History), Cheame S Momin (Economics), and Tintin M Marak (Garo). Each graduating student received a memento from the college.