Shillong, March 25: The 170 Bn under BSF Meghalaya organized a free medical camp at Mahadev High School, South West Khasi Hills, on Saturday.
During the camp, a large number of villagers were medically examined by experienced doctors of BSF and given free medicines. Apart from conducting medical camp various useful items like stationery, sports items and various other essential household items were also distributed among villagers to help them in their day to day life.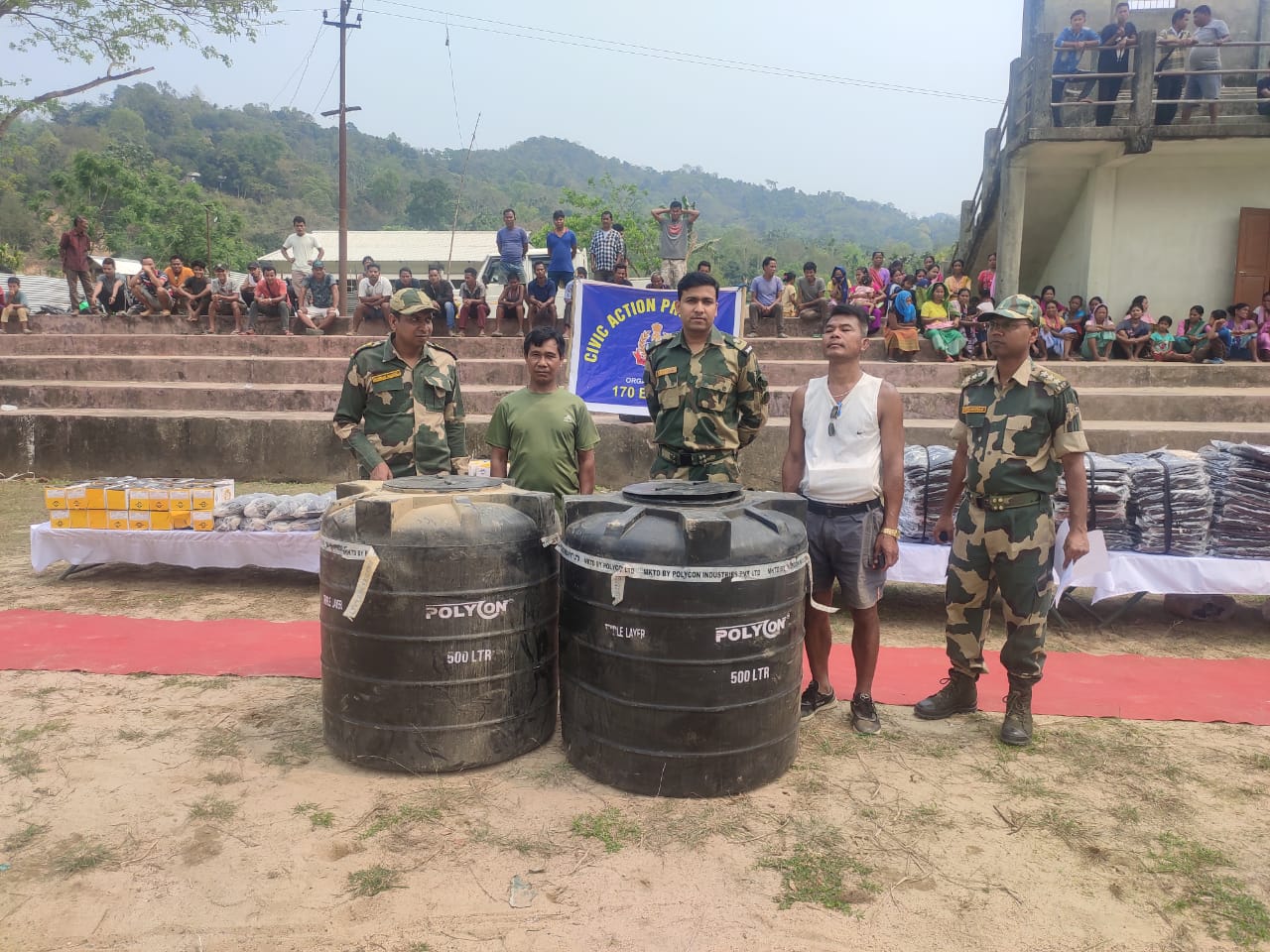 Another Civic Action program was also organised by 193 Bn BSF at bordering village of Karaigora, Chikanbari and Bholabeta under the South West Khasi Hills, in which various items like utensils, sports items, computers etc. were distributed among villagers.
The helping hand extended by BSF was hugely appreciated by local population and they expressed their happiness and gratitude towards the goodwill gesture exhibited by BSF.