Khanapara, Nov 24: With the purpose to create a framework for collaboration, Principals from eight leading colleges of Assam have signed eight separate Memorandum of Understanding (MoU) with the University of Science & Technology Meghalaya (USTM) on Wednesday.
The eight colleges are: Ledo College, Tinsukia; Digboi Mahila Mahavidyalaya, Digboi; N. L. Borgohain College, Dibrugarh; Amguri College, Sivasagar; Nowgong Girls' College, Nagaon; Morigaon College, Morigaon; Karmashree Hiteswar saikia College, Guwahati and Goalpara College, Goalpara. The MoUs have been signed by Prof GD Sharma, Vice Chancellor USTM and the Principals of the respective colleges.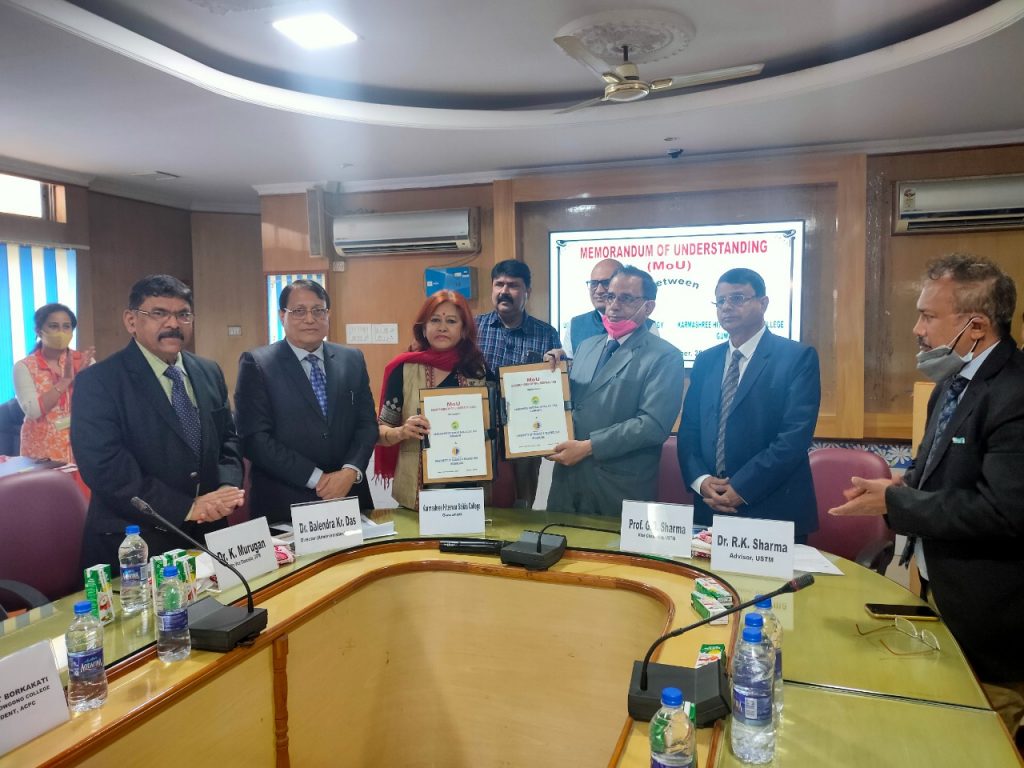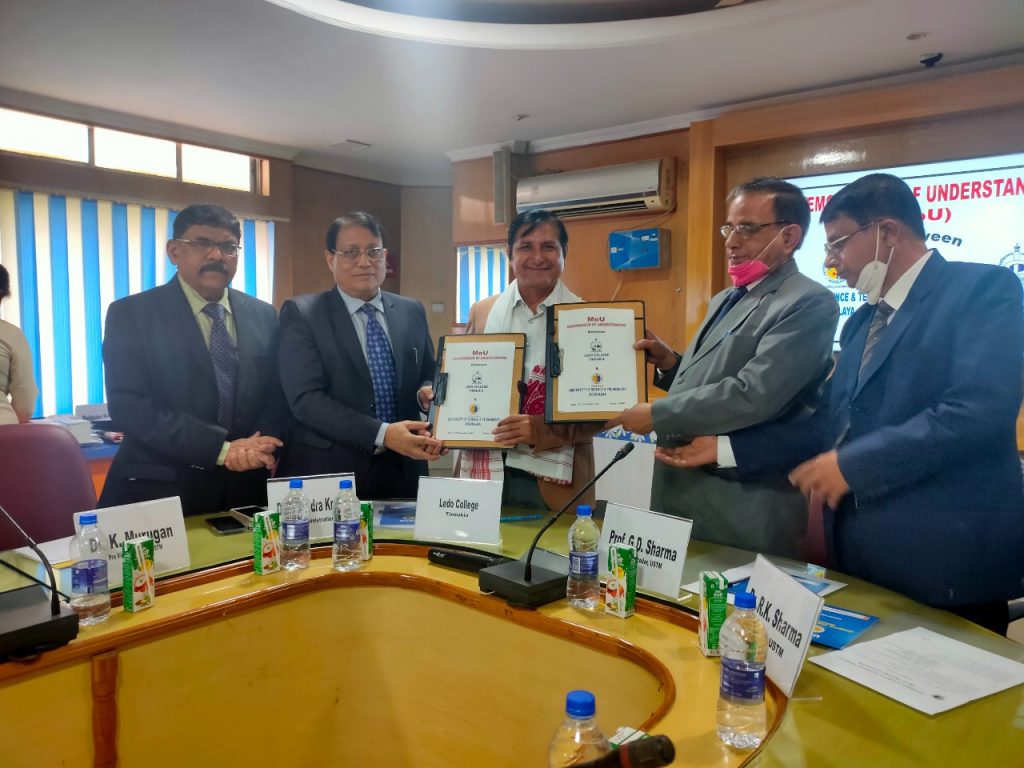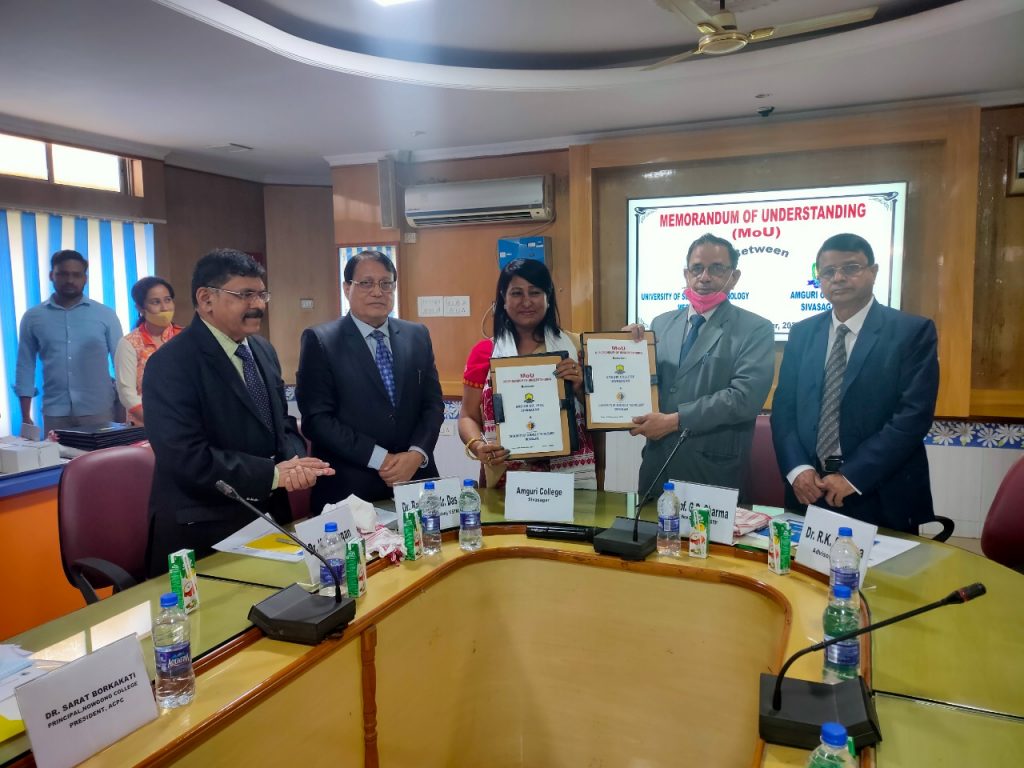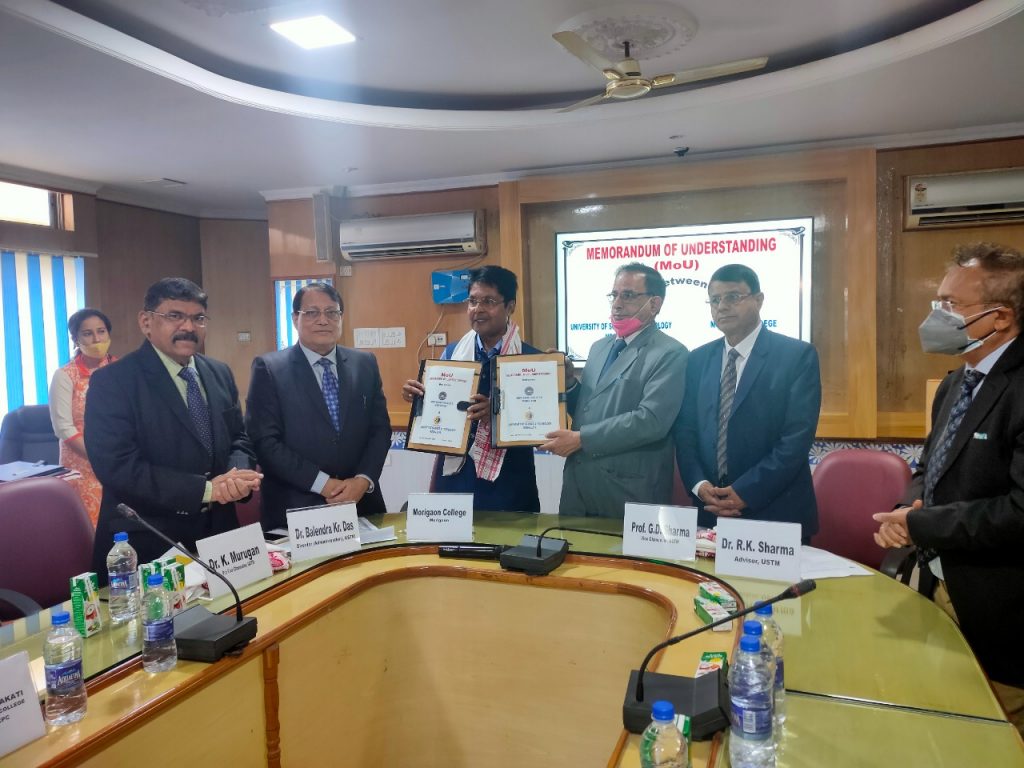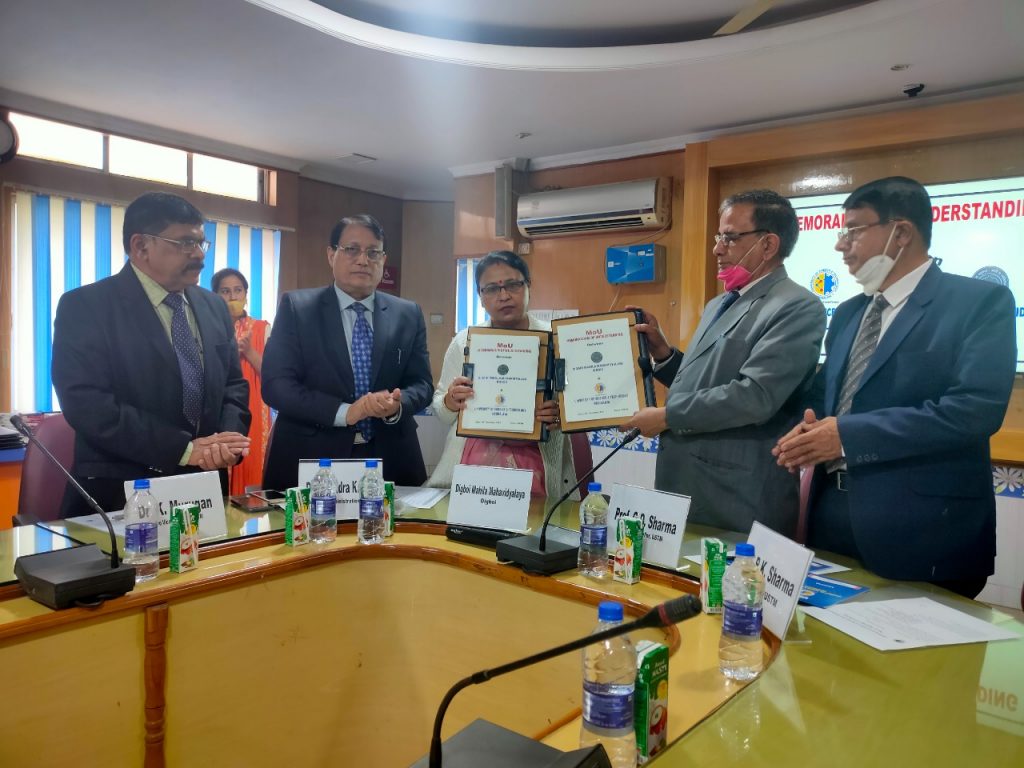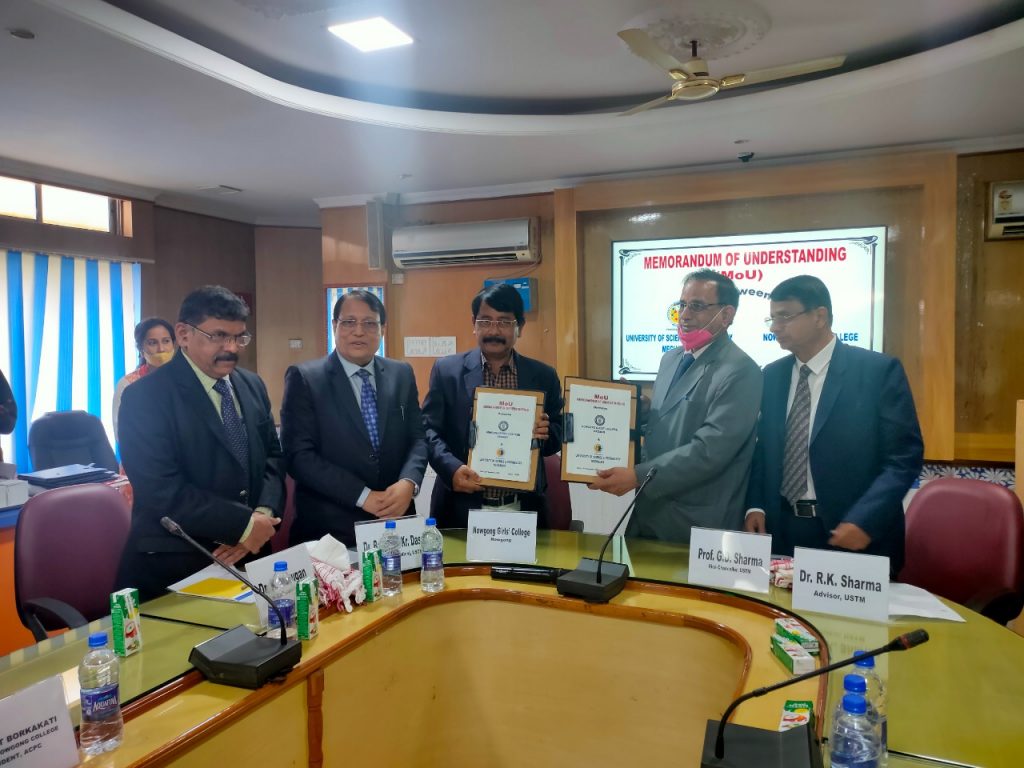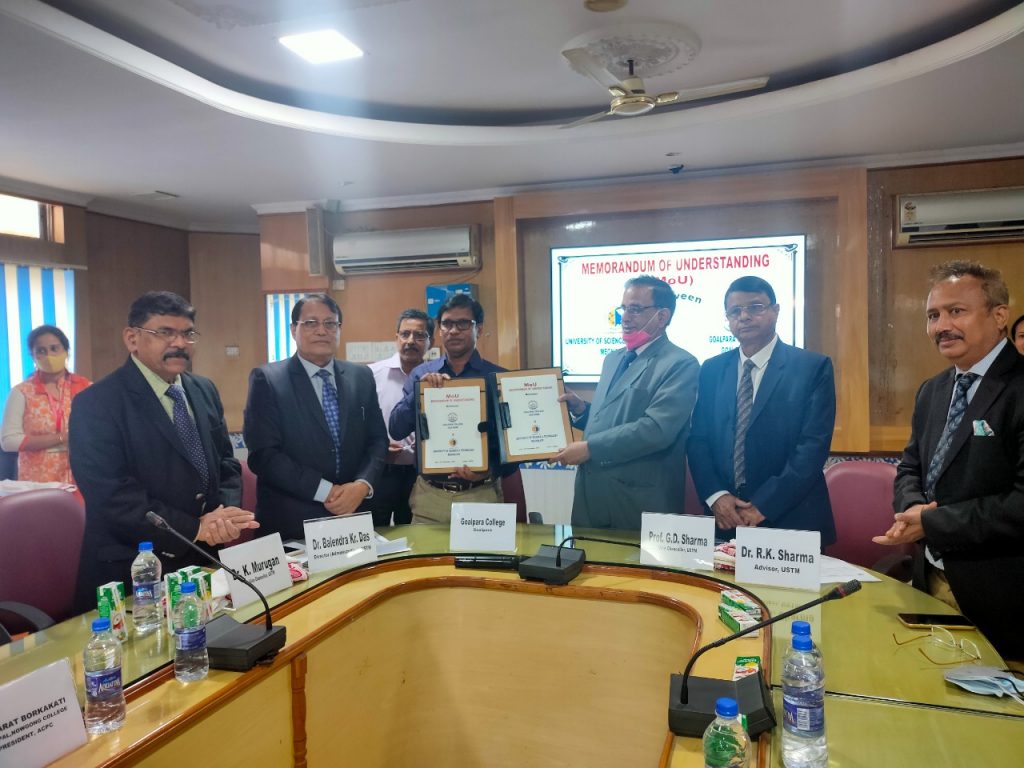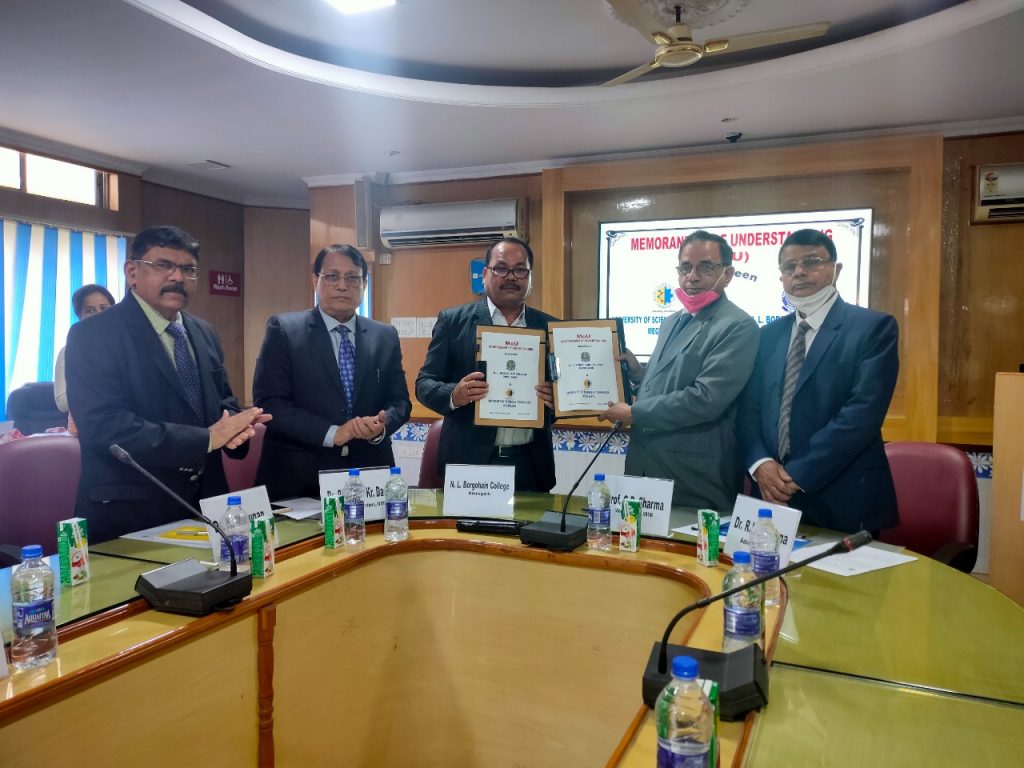 Speaking on the occasion, Prof GD Sharma said that the MoUs will facilitate joint collaborative research works between students, faculty and staff of the institutions. "USTM will offer freeship / scholarship for poor meritorious students for higher education on recommendation from the respective college authorities", he added.
An open interactive session was also held with the college Principals at the NKC Auditorium of USTM which was also addressed by Mahbubul Hoque, Chancellor of USTM. He said that the agreements with the colleges would be beneficial for academic collaboration in ICT, counseling, training etc. for teachers, staff and students.
Objectives and provisions of the MoUs
– The objectives of the MoUs include establishing close linkage and functional coordination between USTM and the colleges through collaborative efforts in different student activities including academic, sports as well as cultural activities.
– To jointly organize Seminars, Workshops, Conferences, Symposiums & Competitions.
– To celebrate important occasions and appreciate good works by offering felicitation to the performers from time to time.
– The institutions will jointly undertake research and project works in emerging areas with local relevance by the students/ scholars and faculty members of the University.
– The different colleges have agreed to facilitate the students of USTM for Internship programmes/ project works/exposure trips/placement.
– The signatory institutions have also agreed to organize extension and outreach activities like socio economic & welfare initiatives for neighboring & rural communities.
– The institutions have unanimously agreed to extend support to the people in distress during any natural calamity of the region, e.g. flood, earthquake, landslides etc. and to work for peace, brotherhood, national integrity and communal harmony.
– The agreements are valid for a period of three years from the date of signing and can be extended for a period of two years on the recommendation of a review committee.