Shillong, Oct 25: The Hynniewtrep Youth Council (HYC) has demanded for a fresh joint inspection conducted by the Regional Committee for West Khasi Hills to the areas of difference in the district.
In a memorandum submitted to the Deputy Commissioner on Oct 25, HYC West Khasi Hills president Lumlang Kharsyiemlieh said, "We demand to nullify the same and to have a fresh inspection in the presence of all important stakeholders like the representative of KHADC, Hima, the local headman and the social organisations from West Khasi Hills District."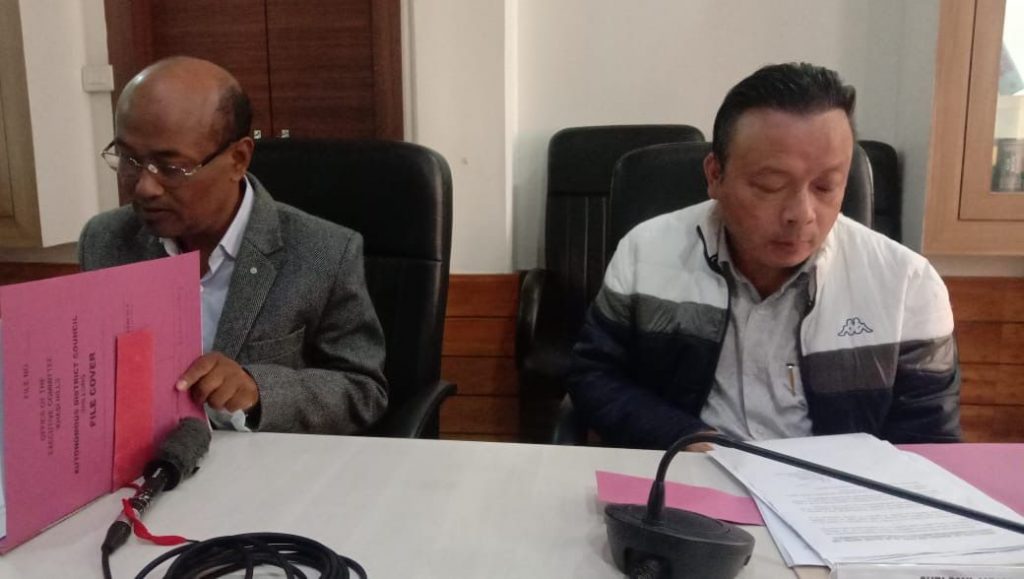 Kharsyiemlieh said Council is of the opinion that Meghalaya -Assam boundary dispute should be settled based on the territorial jurisdiction of the Khasi States/Khasi Himas which is in line with paragraph 20 of the Sixth Schedule to the Constitution of India.
According to him, opinions, views and claims of the Khasi State ( Hima & Elaka ), KHADC and the Dorbar Shnong are very important with regards to settlement of boundary disputes between the two states.
He however alleged that the Regional Committee for West Khasi Hills under the chairmanship of Renikton Lyngdoh Tongkhar during the joint inspection with the Assam Government in the disputed areas did not invite the stakeholders including syiem, headmen and representatives from KHADC.
"We strongly object to this kind of immature and childish behaviour of Renikton Lyngdoh Tongkhar. We would like to express that the disputed border areas are not his personal property which he can do as per his wish but they are the territorial jurisdiction of the Khasi Hima so how can he not invite the concerned Khasi Hima and the local headman while conducting the inspection," the president said.
"We witnessed that the Chairman of the Ri Bhoi District Regional Committee while conducting the similar site inspection in Ri Bhoi District had taken along the Syiem , Syiem Raid, Rangbah shnong and representatives of KHADC, so why in West Khasi Hills the yard stick is different," he asked.
He further alleged "The way the chairman of West Khasi Hill District Regional Committee conducted the affair is questionable and we suspect that there is a foul play in his part to benefit Assam directly and indirectly in this settlement of boundary dispute.