Dibrugarh, Sept 19: The 1st Pragjyotish Literature festival is set to be held in Guwahati from September 29 to October 1, which will showcase the ancient rich cultural history of Assam.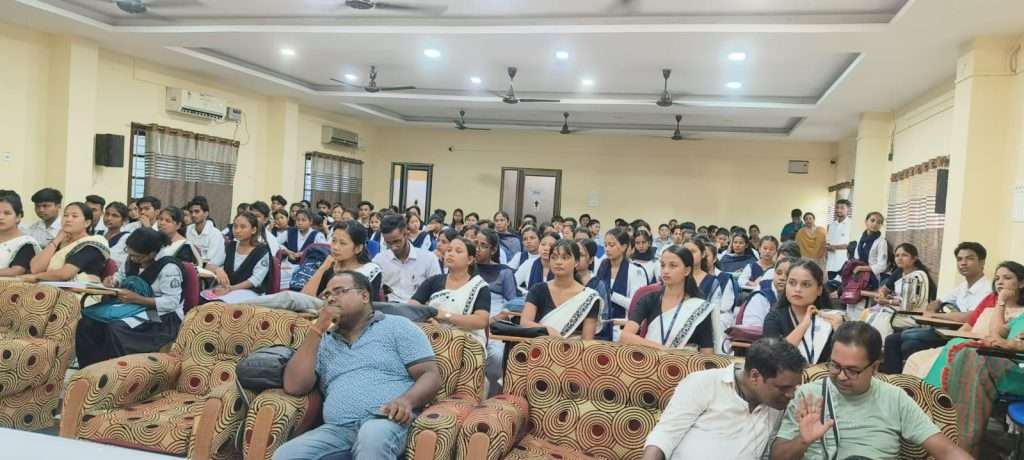 An interactive session on the upcoming festival was organised by the Department of Assamese, DHSK College in Dibrugarh on Tuesday.
Director of Nature's Beckon, Northeast India and working president of Pragjyotishpur Literature Festival, Soumyadeep Datta, graced the occasion as speakers. The programme was inaugurated by DHSK college Principal, Dr Sashi Kanta Saikia.
Dr Sashi Kanta Saikia said that for the first time the Pragjyotishpur Literature Festival is going to be organised in Assam. "The main objective of the festival is to know the rich cultural history of Assam, which was earlier known as Pragjyotishpur. Through this literature festival the young generation would come to know about the rich cultural diversity of Assam," he said.
He emphasised that many people don't know about their ancient history. This three-day festival will highlight the rich ancient history of Assam and the young generation will get a rare glimpse into the history of Assam, from which they can learn a lot.
Meanwhile, Soumyadeep Datta was hopeful that the literature festival will help the young generation to know about the rich ancient history of Assam. "The three-day fest will have interactive sessions; books related to culture, history and language will be on display. Every language spoken in India is a national language and the natives have a rich cultural history associated with our civilization. The name Pragjyotishpur is known during Mahabharat and Pragjyotishpur was a hub of Jyotish Shastra (Astrology) during ancient times," he informed.
"We have a rich history but many of us don't know about rich cultural history associated with ancient times. Our Ancient history was very rich but in the present day, we don't want to remember our history. The Pragajyotishpur Literature Festival in an endeavour to mobilize literature to connect with empower the roots of civilization through the three days long extensive literature exchanges," he added.
During the three-day fest, cultural exchanges, language exchanges and topic related to ancient history, culture and language of Assam will be discussed. "Our main objective of the Literature festival is to showcase the rich cultural history of Assam," Dutta stressed.
The students of Assamese department actively took part in the interactive session.
Also Read: Assam: Timber smuggler seriously injured in firing with forest guards in Dehing-Patkai National Park
Also Watch
Find latest news from every corner of Northeast India at hubnetwork.in, your online source for breaking news, video coverage.
Also, Follow us on-
Twitter-twitter.com/nemediahub
Youtube channel- www.youtube.com/@NortheastMediaHub2020
Instagram- www.instagram.com/nemediahub