Williamnagar, June 24: East Garo Hills ni SP Bruno A. Sangma ni dakdilachi, International Day Against Drug Abuse and Illicit Trafficking Day-ko, Share Drug Facts to Save Lives ba drugs ni gimin uiataniko on·e janggi jokatna ine katta bichongko done Williamnagar Ronggrenggre Government Higher Secondary School ni kalchakram biap-o maniaha.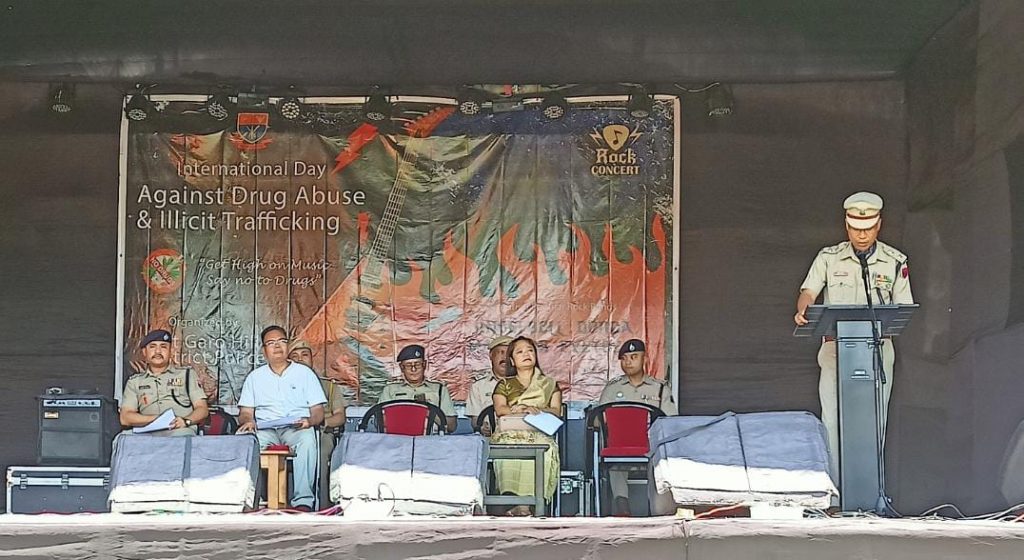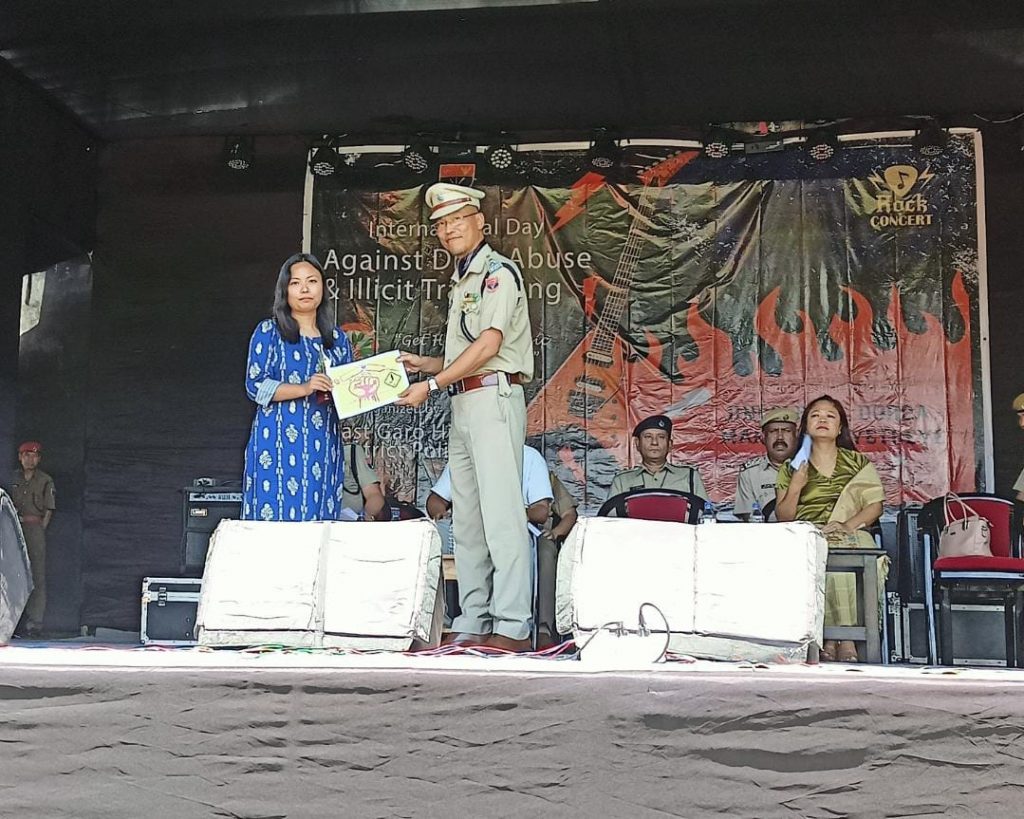 Ia tom·anio East Garo Hills District ni ADC, Ma Tangchiring K. Sangma mongsonggipa sokgipa ong·aha. Tom·anio rimchaksoani kattarangko SP Pa. Bruno A. Sangma agane ia salko maniani gimin talate chadamberangko drugs-oni chel·e dongchina gita didiangaha.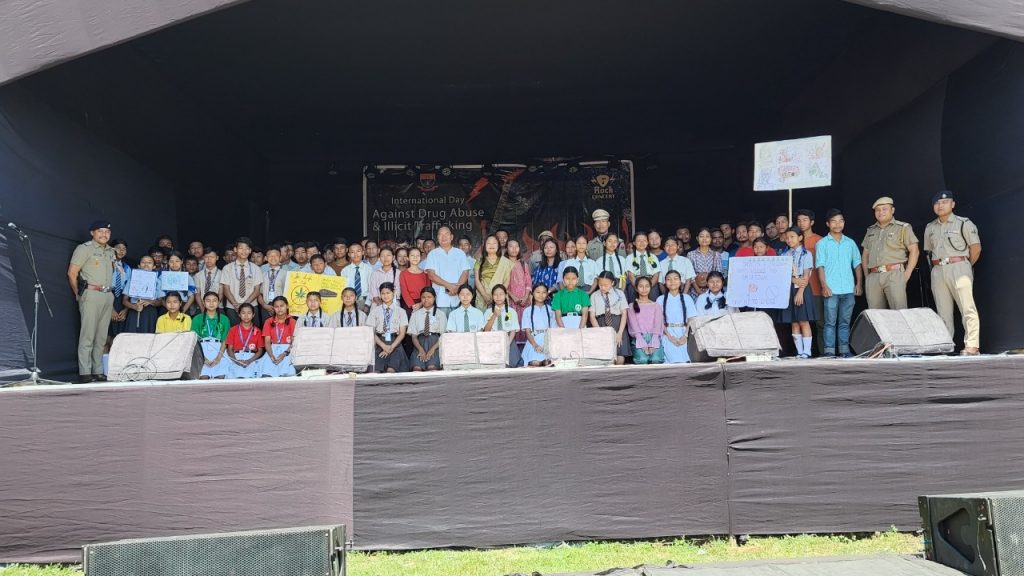 Inspector B.K Misra dongimin katta bichongo pangchake ia indakgipa programme rangko chadamberangna ong·atna nangchongmota maina chadamberang pekgipa drugs ni bidingo name ma·sigenchimosa uoni chel·e dongna man·gen aro chadambe sakantian pekgipa drugs rangara mamung dakeba mandena namgniko on·ja ine ma·sina nanggen ine tom·bagipa chadamberangna ku·pattiaha.
Ia salo Williamnagar ni Traffic Incharge Pa. Goera T. Sangma, pekgipa ringa cha·ani rangko ringe cha·e gari-gora salani niamrang, dai gamna nanganirang aro batanggipa sal somoi-rango ong·gipa obostarangko toe skie mikrakatani kattarangko chadamberangna aganaha.
Williamnagar ni saksa agipi advocate aro District Consumer Forum ni member Pa. Jan Arengh, drug abuse ba samko nangana bate jakalani gimin aro drugs rangko jakale an·tangtangna namgijaniko ra·baani gimin chatro-chatri rangna agan-talatskaaha.
Ma. Tangchiring K. Sangma, mongsonggipa sokgipa ong·e aganengon, uni Nongpoho kam ka·mitingo saksa chadambeni drugs jakkale an·tangni janggi ko ra·ahani gimin pilak school ni chatro-chatrirangna mikrakataniko on·e drugs aro pekatgipa bosturangoni chel·e dongchina gita sakantikon mol·molangaha.
Ia maniani bak gita skul aro kolejni chatro chatri rangna caption competition ong·atgipani boksis rangkoba sualjolaha. Skanggipa boksis ko Williamnagar Government College ni Ajima Deanchi D. Marak , gnigipa aro gittamgipa boksis-ko Greenyard Higher Secondary School ni class IX ni Komit M. Marak aro Class X ni Gitalian Sangma man·angskaha.