Shillong, Nov 17: Meghalaya Chief Minister Conrad K Sangma on Friday unveiled a comprehensive roadmap for Meghalaya's development, focusing on youth empowerment, cultural enrichment, and sustainable economic growth. Emphasizing the need to harness the creative potential of the youth, the CM outlined a multi-faceted strategy that encompasses the film industry, music, tourism, and entrepreneurship.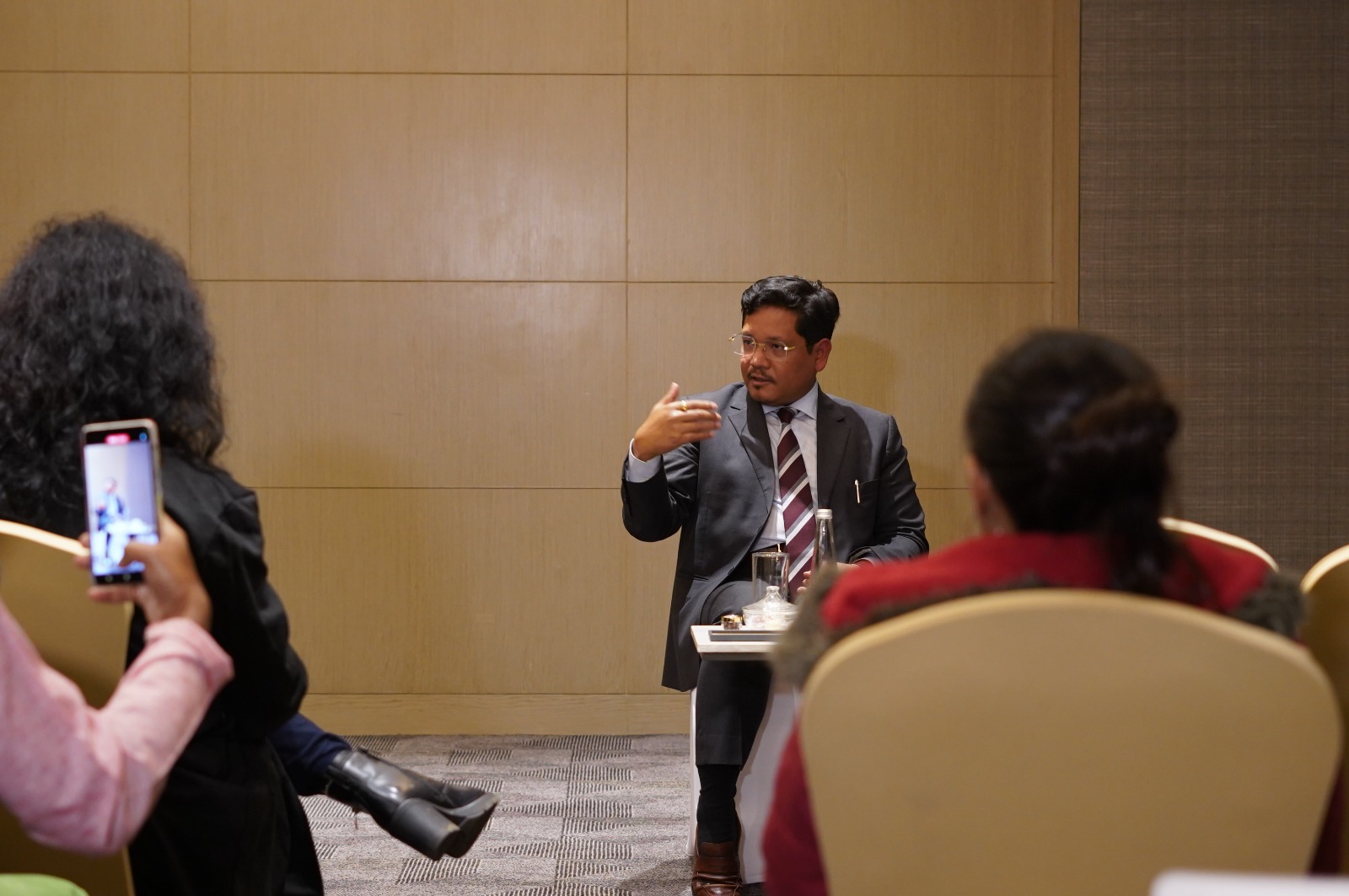 Focusing on youth of the state, he said, "I want our youth to not just dream but to create, innovate, and lead. Meghalaya's progress lies in the hands of its youth, and together, we will build a state that thrives on creativity, inclusivity, and sustainability."
The Chief Minister further said Meghalaya's young talent should experiment and create unique projects as government looks to give shape to a film policy to establish a film industry in the State. The government aims to promote the movie industry through both local and external approaches, with a particular emphasis on encouraging the state's youth.
Additionally, initiatives like the Meghalaya Grassroots Music Festival aims to showcase Meghalaya's cultural richness to a global audience.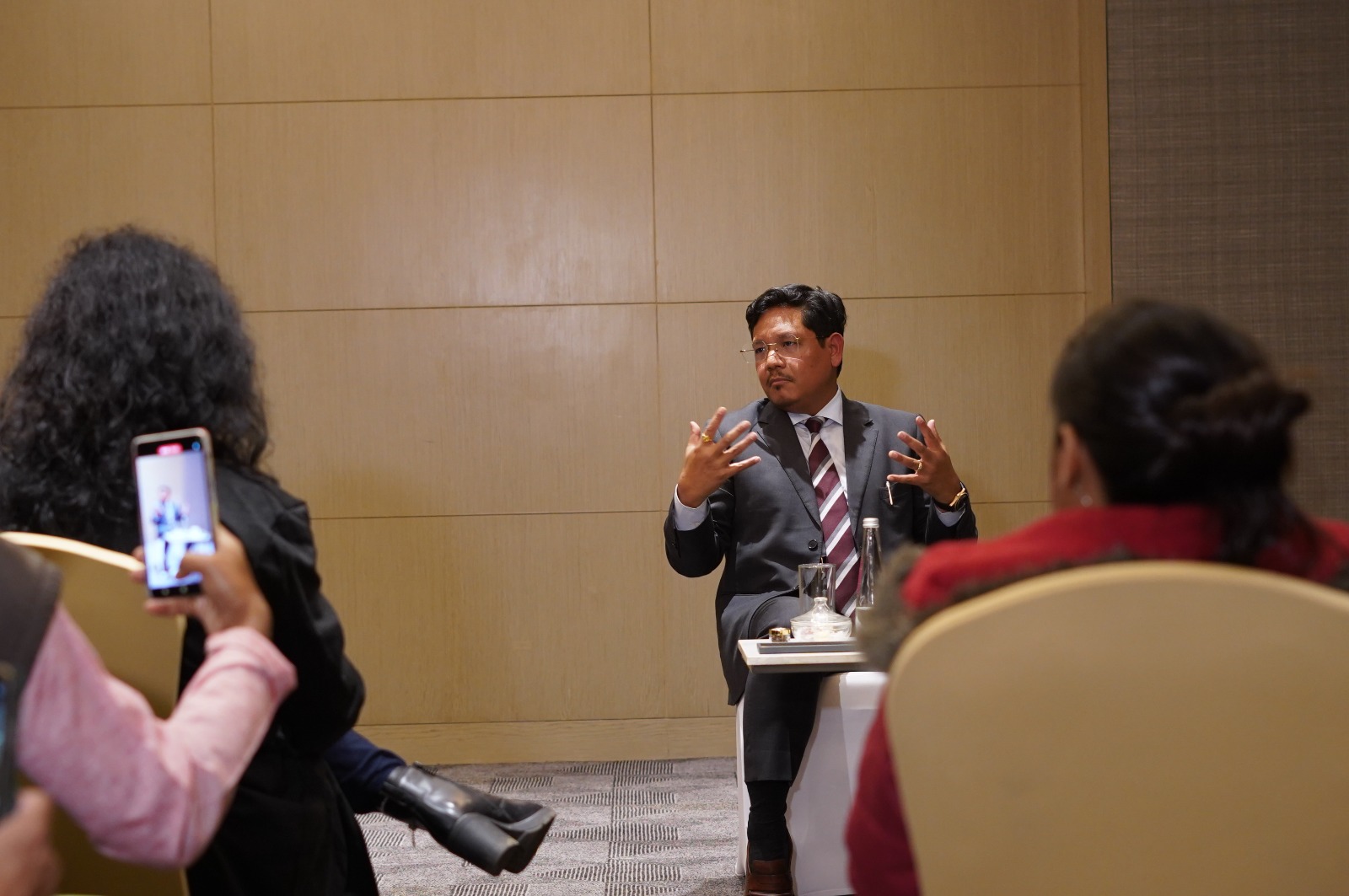 Highlighting the success of the Lakadong Turmeric Mission, the CM outlined a robust agricultural strategy. With a production of 50,000 metric tonnes involving 12,000 farmers with all the processing units powered by solar energy, Meghalaya sets an example of sustainability. The involvement of 45,000 women Self Help Groups further underlines the state's commitment to economic engagement and empowerment of women.
Taking about the flagship CM- ELEVATE Programme, that targets giving wings to the dreams of 20,000 entrepreneurs of the state, the Chief Minister said, "With substantial funding, proper training, and up to 75% subsidies for ventures like music studios and wellness centres, Meghalaya aims to create a strong entrepreneurial base, ensuring a resilient economic model for Meghalaya."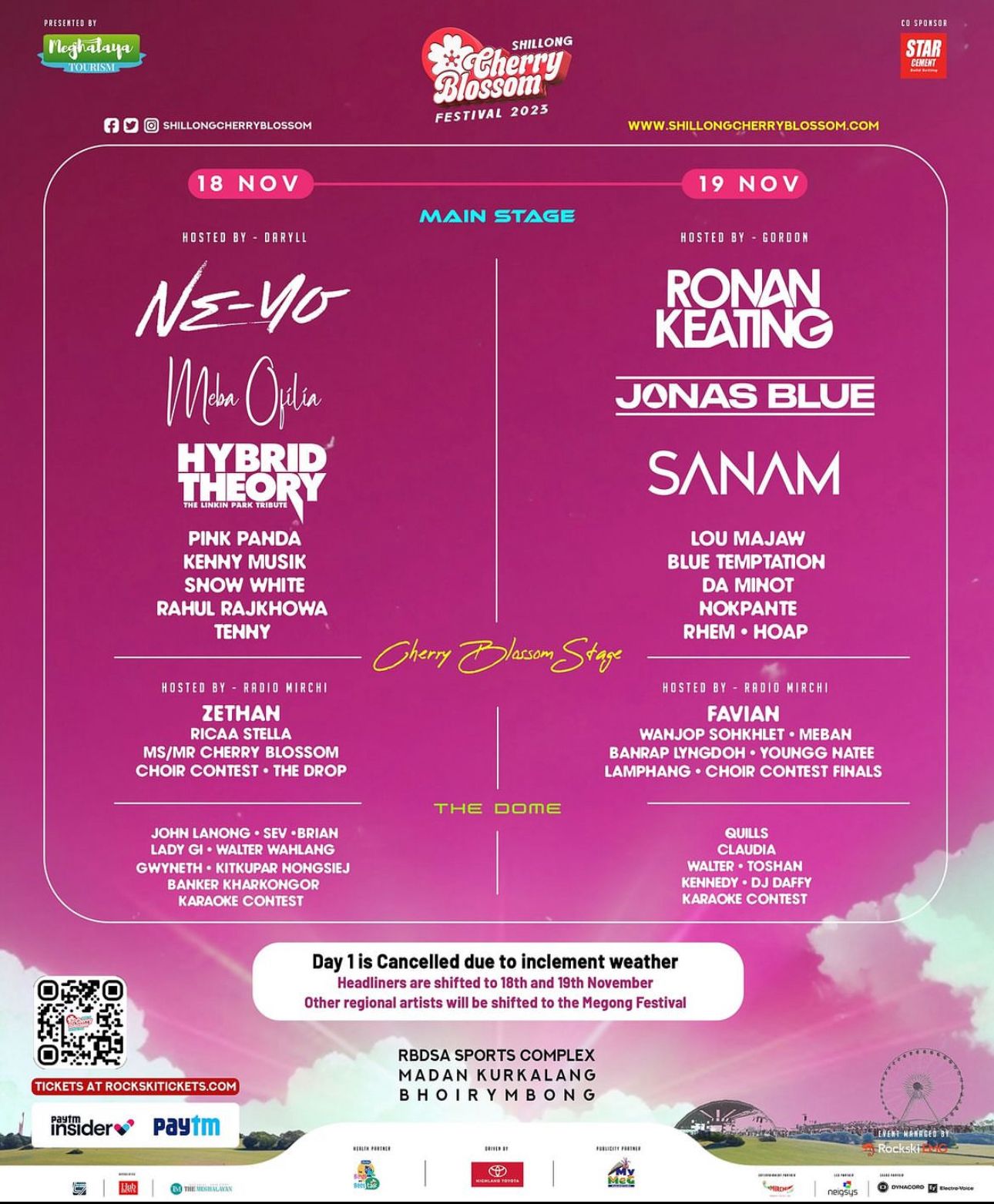 Firm measures to address ecological concerns, especially in mining, were outlined, emphasizing the need and the challenge for community support. The state's rich biodiversity and scenic locations are to be leveraged for high-end, sustainable tourism, with a focus on community involvement.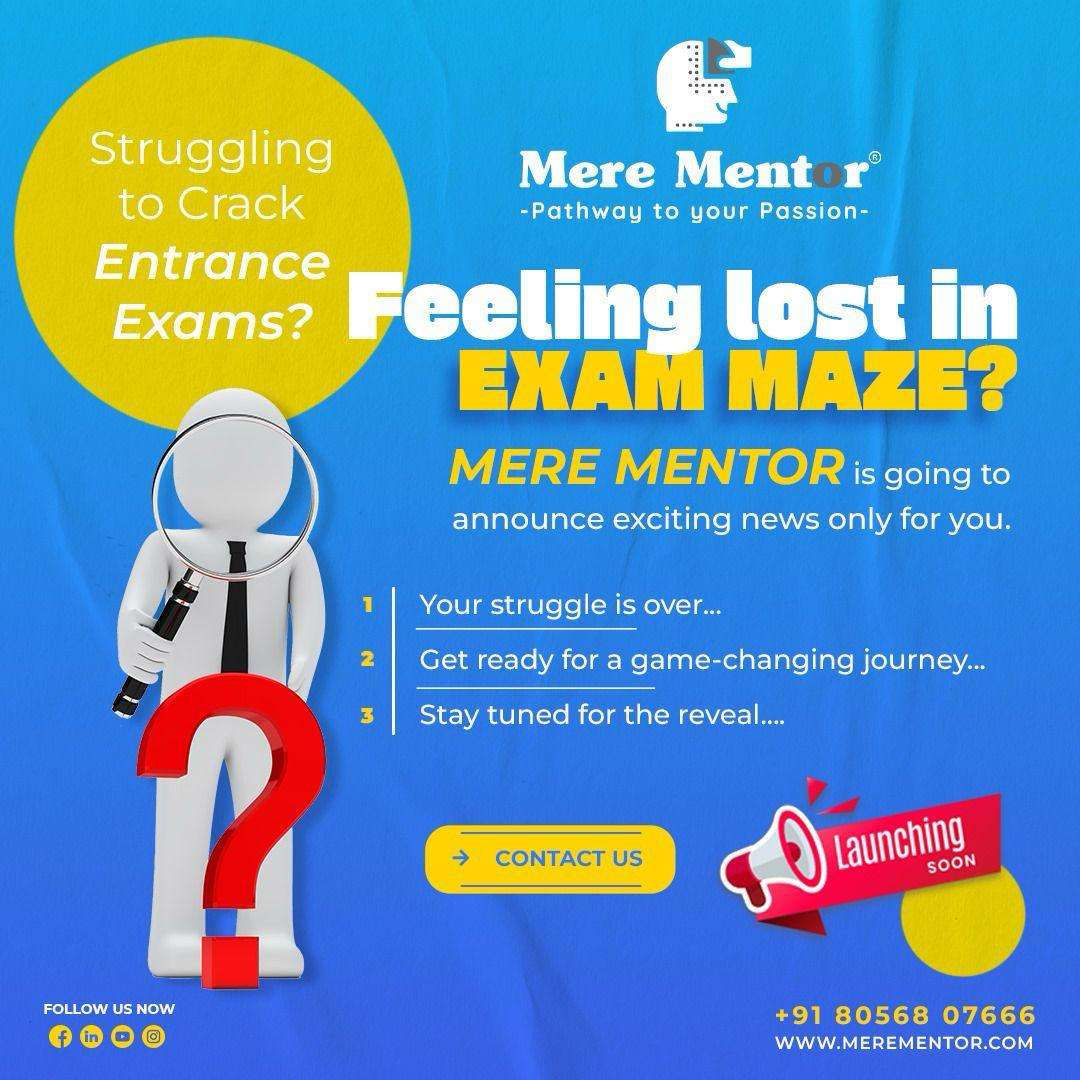 The Chief Minister also underscored the importance of North East India's collaboration with South East Asia, drawing inspiration from Vietnam. Recognizing support from the Government of India, he highlighted Meghalaya's developing Air and Road connectivity, water supply among others. "Our growth in Jal Jeevan Mission stays unparalleled and we have achieved a running water tap connectivity from 0.75% to 61% and aim to cross above 90% by March 2024," he noted.
The Chief Minister further revealed ongoing discussions with Prime Minister Narendra Modi to elevate Meghalayan music on the global stage.
Read: Hundreds of ASHA workers take part in peace rally in Shillong, announce 'no retreat, no surrender'
WATCH:
Find latest news from every corner of Northeast India at hubnetwork.in, your online source for breaking news, video coverage.
Also, Follow us on-
Twitter-twitter.com/nemediahub
Youtube channel- www.youtube.com/@NortheastMediaHub2020
Instagram- www.instagram.com/nemediahub