Shillong, Oct 30: Meghalaya has registered over 80% of voting percentage for the bye-elections held at three constituencies on Saturday. The state has recorded a cumulative voter turnout of 80.86% till 5 PM.
Rajabala constituency registered the best polling percentage at 90.63% while Mawryngkneng recorded 75.06% and Mawphlang's voter turnout out stood at 76.90% till 5 PM.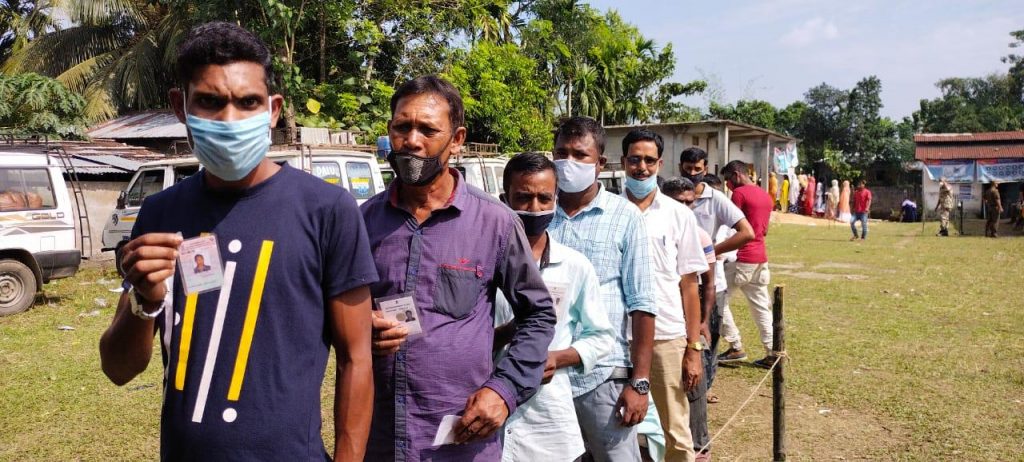 The number for Rajabala is expected to go even higher as reports were awaited from some polling stations till the filing of this report.
Meghalaya Chief Electoral Officer (CEO) Frederick Kharkongor said the final polling percentage is likely to go up as the election department is awaiting reports from around 20 polling stations.
"During the polling we saw good and enthusiastic participation from both senior, middle aged and first time voters. The first time voters also received a certificate," informed  Kharkongor.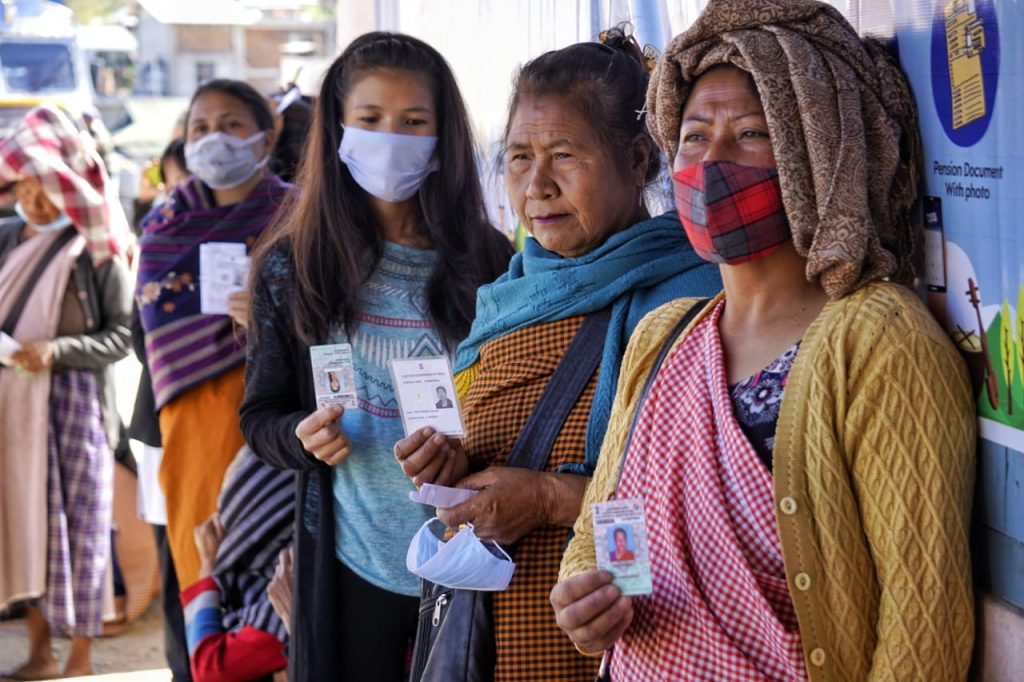 He added that COVID-19 arrangements were in place and people had adhered to the protocols with Nodal Officers on vigil.
A total of 168 Polling Stations went into polls on Saturday with an electorate of 1,02,695.
Till the filing of this report, polling was still underway at Lad Mawreng,  one of the polling stations at Mawphlang constituency.
Malfunction of VVPATs
The election commission used M3 variety of EVMs this time. A total of 6 VVPATS malfunctioned – One in Mawryngkneng, two in Mawphlang, and three in Rajabala, which were promptly changed.
Batabari and Old Bhaitbari saw one VVPAT machine malfunctioning for each, which were replaced with spare at the start of polling.
Arrangements for counting ballots
The counting of the votes will take place on November 2. Three centres have been setup- one at Tura and two at JN Stadium in Shillong, for the counting which is expected at begin at 8 AM.
Due to the Covid-19 provisions, there will be 7 tables per round whereas the security of EVMs is being ensured by three layer security, guarded by CAPF, CRPF and state police.
During the counting, 5 VVPATS will be randomly selected to match the votes cast during the day of Election. Other arrangements include frisking and checking during the day of counting and the winning candidates will also be provided escort from the counting centres till their residences.