Nongpoh, Nov 25: Various governmental offices and private offices were shut down by the four pressure groups of Ri Bhoi District comprising of KSU, FKJGP, RBYF and HNYF on Friday to mark the Non Cooperation Movement (NCM) at Nongpoh in Ri Bhoi District.
The members of the NGOs also interrupted the walk-in-interview at the Superintending Engineer office of the PHE in Nongpoh.
The NCM was called by the four frontal pressure groups to protest against the killing of five people at Mukroh Village in Block I of West Jaintia Hills District by Assam Police on November 22, 2022.
Heavy police force was also deployed at the campus of the Deputy Commissioner, Ri Bhoi District, to prevent the NGOs representatives to enter the office.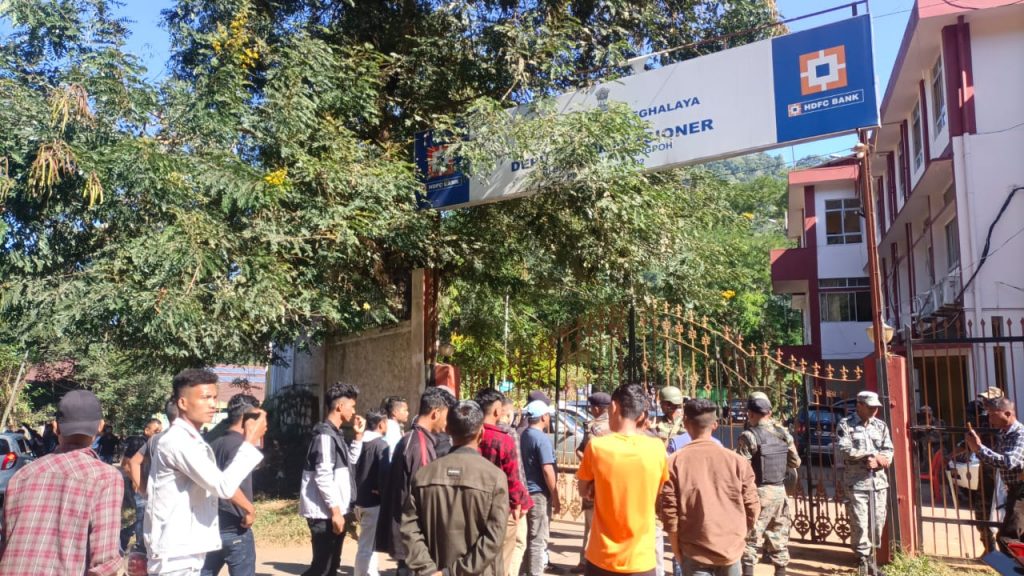 A heated argument took place between the leaders of NGOs with the magistrate and police. Later, NGOs' members left the campus threatening that if any untoward incident occurs, the District Administration will be responsible.