Tura, Jan 10: Villagers from as many as seven villages located high up on the mountains, not far from the foothills of Nokrek National Biosphere, had a day of interaction with bank officials of the State Bank of India who also provided the inhabitants with some essential items for everyday use.
Organized together with the A'chik Heritage Pursuits, the programme on Saturday under the bank's Corporate Social Responsibility project, involved the inhabitants of the villages of Chiwatagre, Mandalgre, Rongkinggre, Bandigre, Ampangre, Rongchek Chambugong and Rongchek Manda. A total of 230 households were covered where each got a woollen blanket. Torchlight's and woollen caps were handed to a fortunate few as well as notebooks for children.
Baby blankets were handed over to Dr. Ivonne Sangma to be distributed later.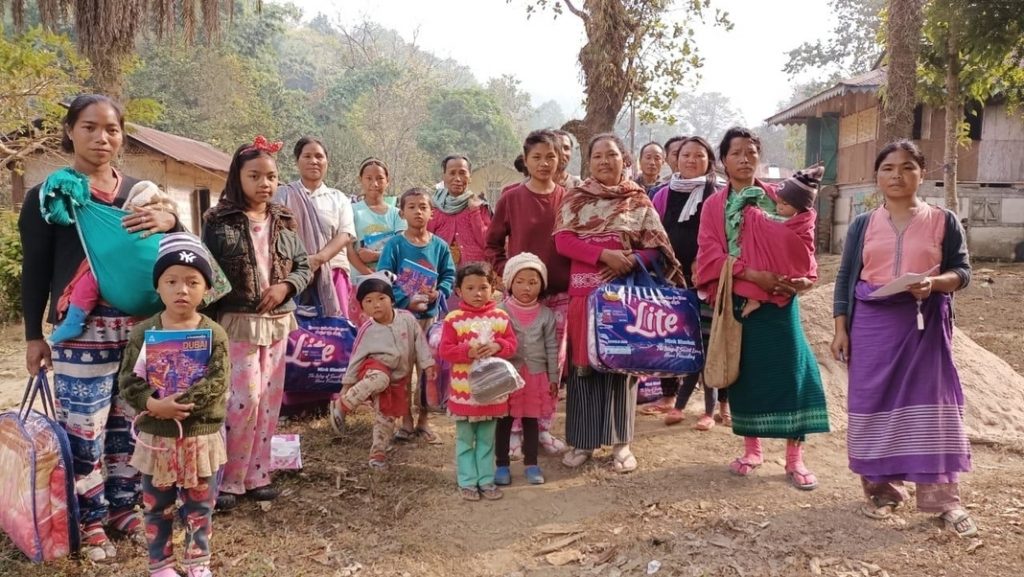 Led by the Assistant General Manager of SBI Regional Office Tura, Mr. Dharmanandha Banai, Chief Manager Mrs. Anjana Arengh, and Chief Manager, SBI RACC, Mr. Madhusudan Kisan, the villagers were provided with warm blankets since the area has extremely cold weather for several long months, pressure cookers for cooking, notebooks for children to use in schools, winter caps and torch lights given the high altitude and lack of proper power supply.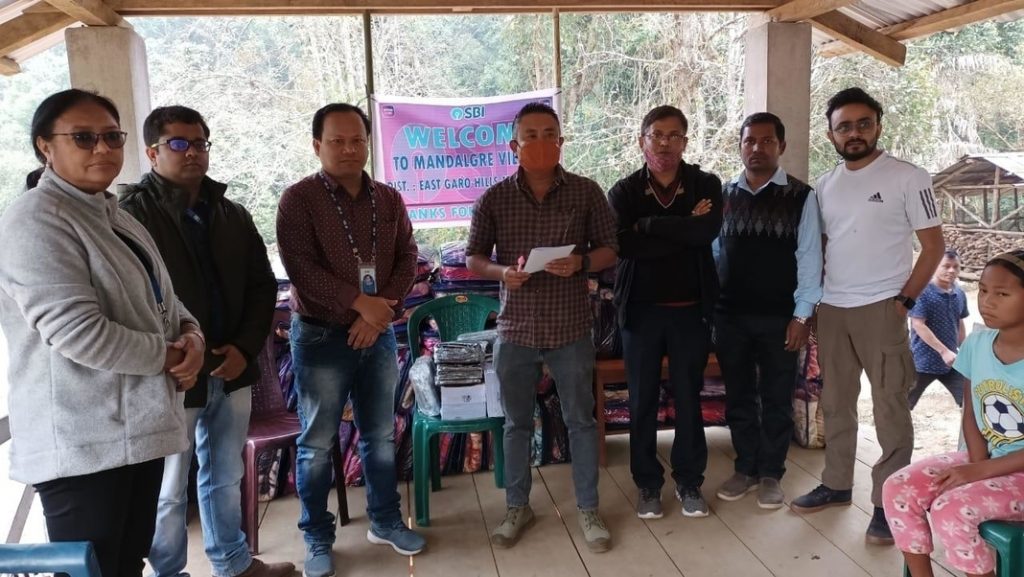 Speaking to HUB NEWS, SBI's Anjana Arengh said that the programme was organised as part of our Bank's socio-economic outreach to people in the marginalised sections of the society. The Bank has been organising such programmes over the years under the aegis of Corporate Social Responsibility.
"We joined hands with A'chik Heritage Pursuits which is extending a helping hand to the villagers from this remote region to help uplift the quality of their lives. We, from the SBI side, will continue to organize such programs which will help develop the quality of life as well as ensure sustainable development of marginalized people" said Mrs Arengh.
The AHP which organized the programme with SBI began its outreach programme after its creation in September 2018.
Some of its previous projects are in the villages of Sakal Aduma and Daribok.
The flag off was arranged at the scenic  A'sim, Rombagre, where breakfast and lunch were arranged by the owner of the resort Tepul Marak. This event was graced by Dharmananda Banai, Assistant General Manager, Anjana Arengh, Chief Manager, and their team from SBI Regional Business Office, Tura. These villages were chosen as they are part of the remotest areas of Garo Hills, across the Simsang from Chinabat and hardly accessible.
The team from A'chik Heritage Pursuits handled the logistics and completed the task in record time.