Shillong, Nov 27: The Thma U Rangli-Juki (TUR) and Civil Society Women's Organization (CSWO) have called for a public deliberation on peace and justice in Meghalaya at Don Bosco Youth Centre on Monday.
In a joint statement, TUR leader Angela Rangad and CSWO president Agnes Kharshiing said, "We the concerned citizens of Meghalaya have been troubled by the recent incidents of violence by the State and the Non State actors in our State. Whether it is the death of six people in the police firing by Assam Police or various incidents of targeted violence that accompanied various public protests, the culture of impunity seems to have become the order of the day."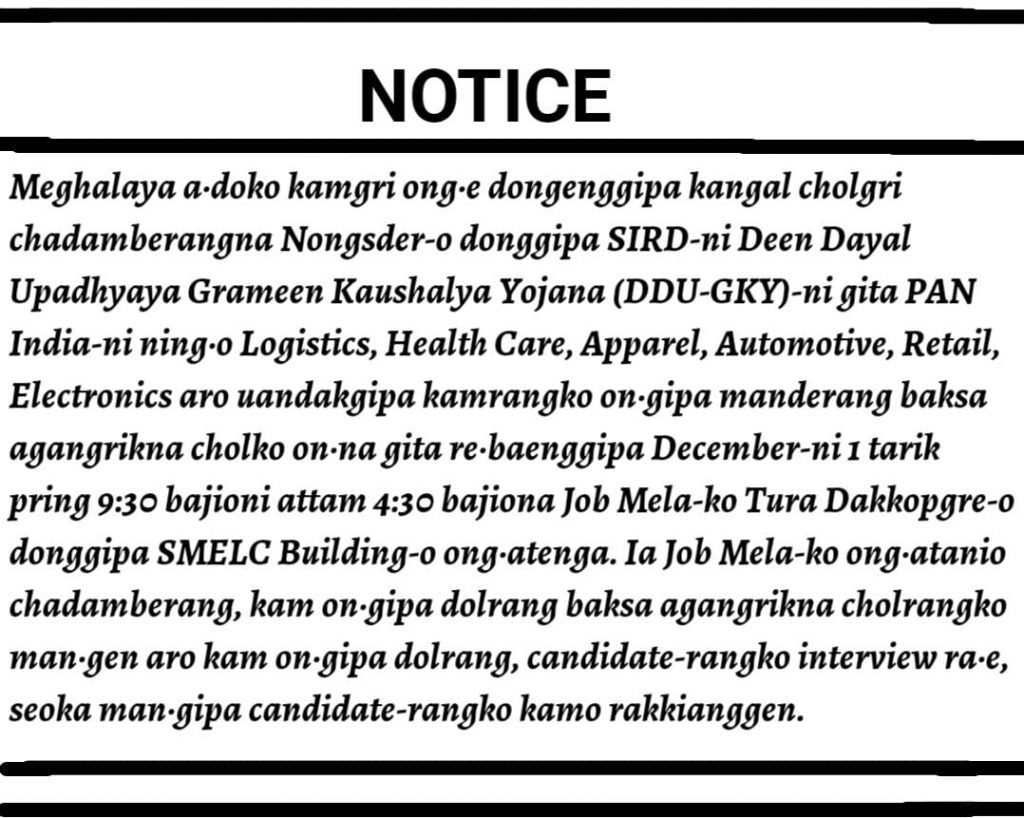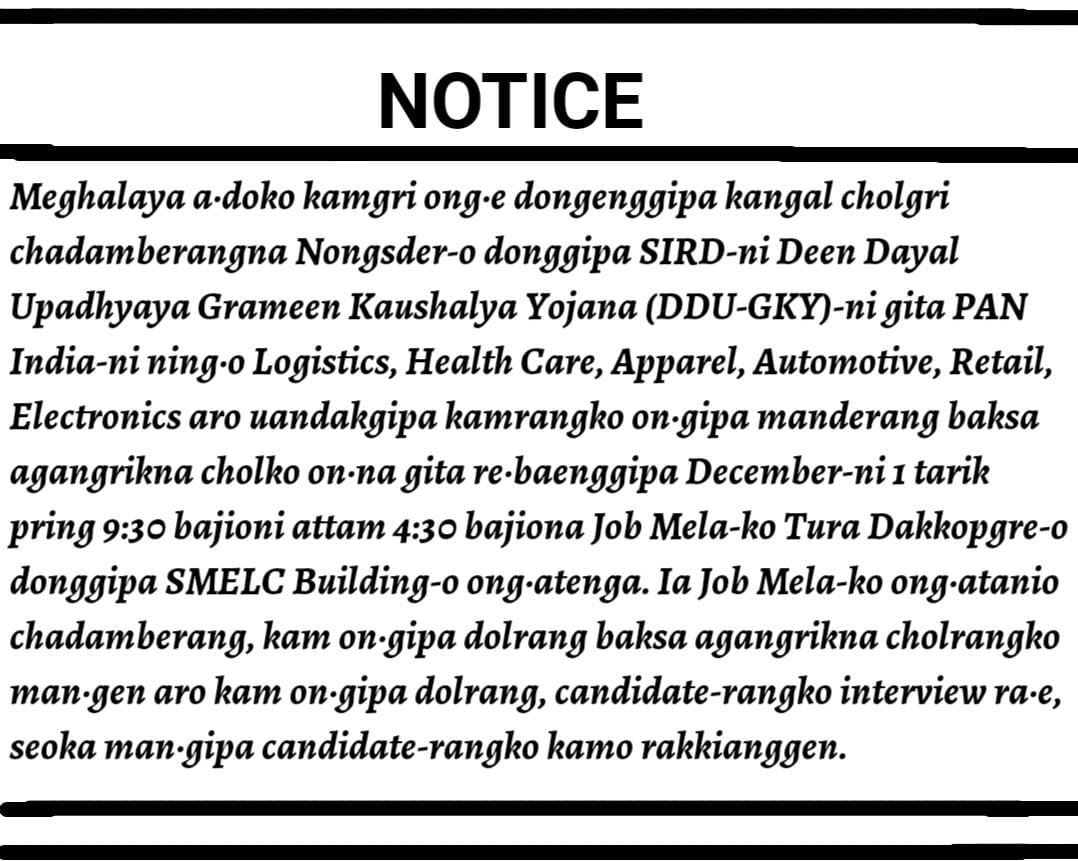 "This politics of violence has started thriving because we as citizens do not question the perpetrators and the institutions that nurture this. It is important for us who believe in peace, justice and human rights to come together to share our ideas and concerns regarding the breakdown of peace in our state. Voices of peace and pluralism need to be heard," they said.
The two leaders further urged people to come and bring their friends who are concerned about the way Meghalaya is sought to being turned into a 'Rogue State' affecting our livelihoods and democratic governance.