Tura, Jan 26: On the occasion of 73rd Republic Day Celebrations, Tura MP Agatha Sangma on Wednesday presented awards to numerous individuals in recognition of their exemplary services and contributions and achievement in their domain.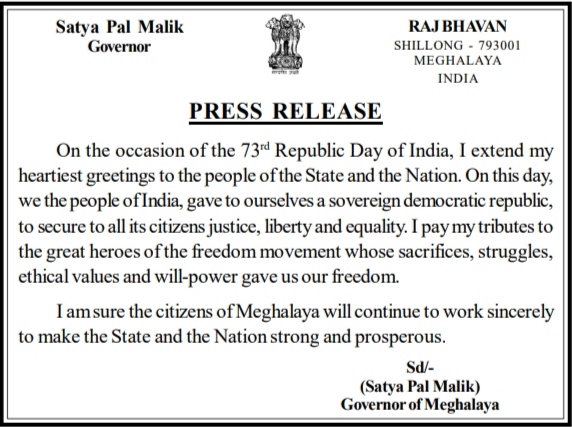 She presented Award of Appreciation for Front Line Covid Warriors to Dr. Elim K Marak Special Microbiologist-Molecular Laboratory, Tura Civil Hospital, Dr. Kimkim D Shira and Dr. Reema W Sangma, Medical Officers of Flu Clinic and Covid Ward, Tura Civil Hospital, Miltarin Ch Marak, Staff Nurse, Chemida Ch Marak, Female Attendant, Covid Ward and Molecular Laboratory Team, Tura Civil Hospital.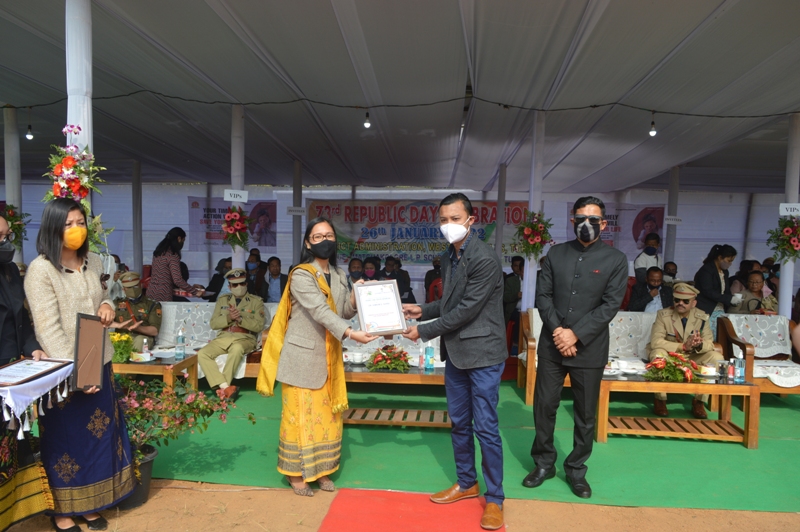 Further, on the occasion the Chief Guest presented the Awards of Recognition for Outstanding Performance in the field of Sports in categories for Table Tennis Jeff Alhamha K Marak, Aeroville Higher Secondary School, Tura and Chuanna M Marak, Don Bosco Higher Secondary School, Tura while in Football category it was Awarded to Santilla M Sangma, in Cricket category to Ajima A Sangma and in Pencak Silat category to Karimchean A Sangma.
In the Education Sector, the Awards for recognition for Outstanding Performance in SSLC Examination, 2021 was given to 15th Rank Holder in SSLC Examination Patiprata Ghosh from Pechon Memorial Police Public School, Tura, to 18th Rank Holder in SSLC Examination Divya Binu Matthew, St. Xavier's Secondary School, Tura and to 8th Rank Holder in HSSLC Examination, 2021 Saurav Modak from Don Bosco College (Higher Secondary Section), Tura.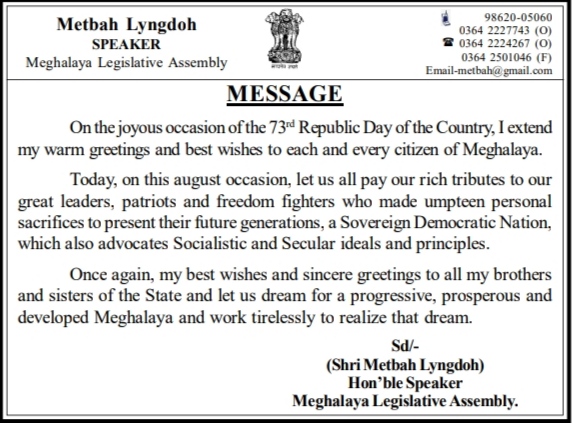 Meanwhile, the Chief Guest also presented the Certificate of Appreciation for Exemplary Service Delivery to Nil Kamal Barman, Inspector Debdulal Bhattacharjee and WPC/1485, Sentera K Sangma all from 2nd Battalion, Meghalaya Police Goeragre while the Award of Appreciation for Dedicated Service & Valuable Contribution were given to Nimrica R Marak, Field Engineer, CLLMP-MBDA, Tura and Pewan T Sangma, Multi-Task Assistant, BDU (IBDLP).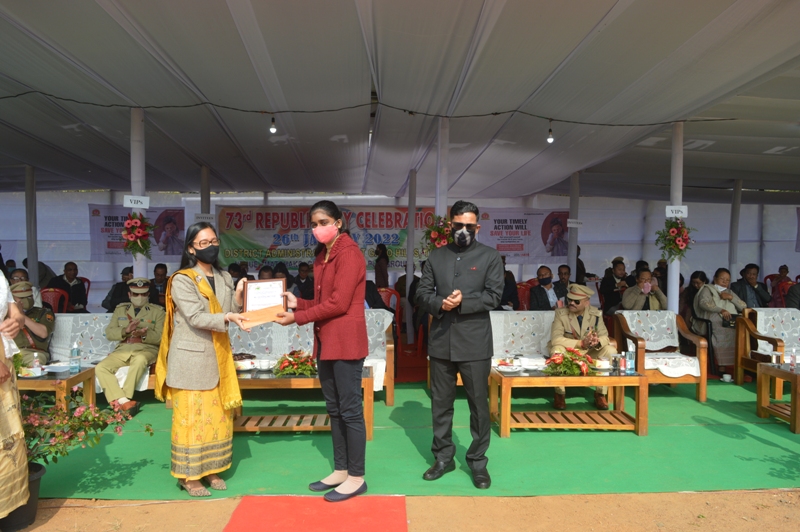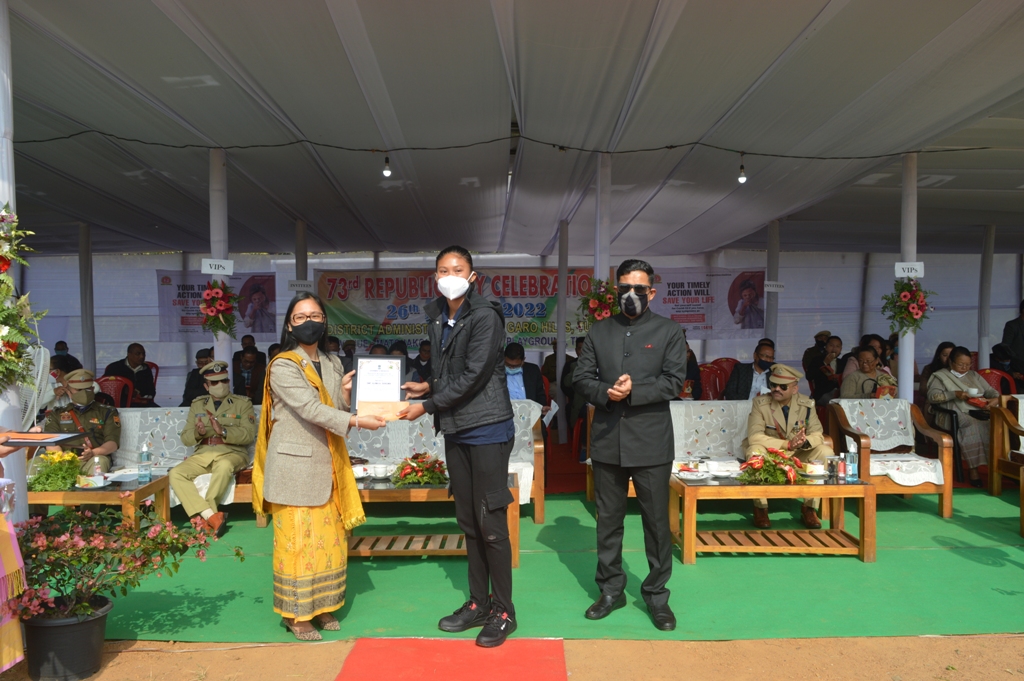 The Award of Recognition for Promotion of Integrated (Livestock & Poultry) Farming and Women Entrepreneurship was given to Nila R Marak from Sanchonggre, Rongram Block and Award of Recognition for Promotion of Dairy Farming and Rural Entrepreneurship to Baplu A Sangma, Rombagre, Rongram Block.
Further, the Water Award Recognition for Conservation & Protection of Water Bodies, Catchment Areas and Agro-Forestry initiatives were given to Aminda Simsanggre Village Natural Resource Management (VNRMC), Gambegre C & RD Block and Chambagre Village, Selsella C & RD Block.