Shillong, Jan 26: Meghalaya Chief Minister Conrad K Sangma on Wednesday urged the citizens of the state to not allow conflicts between different communities in the state residing in the state, especially between tribals and non-tribals.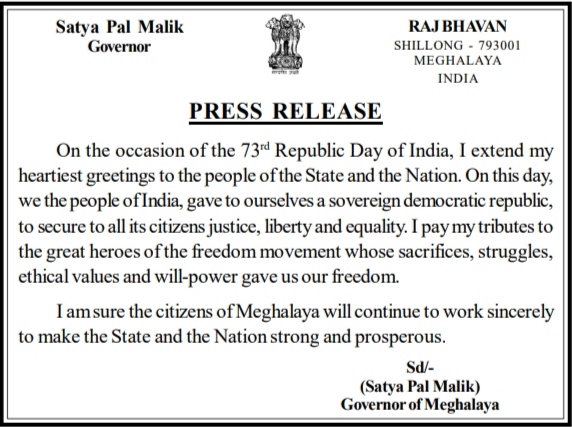 He said such incidents of communal violence should be condemned as a society and ensure that respect is always maintained towards each other.
Speaking at the official programme celebrating the 73rd Republic Day at polo grounds here on Wednesday, the CM said although such incidents do not reflect our society as a whole but the acts of one or two individuals sends a wrong message across.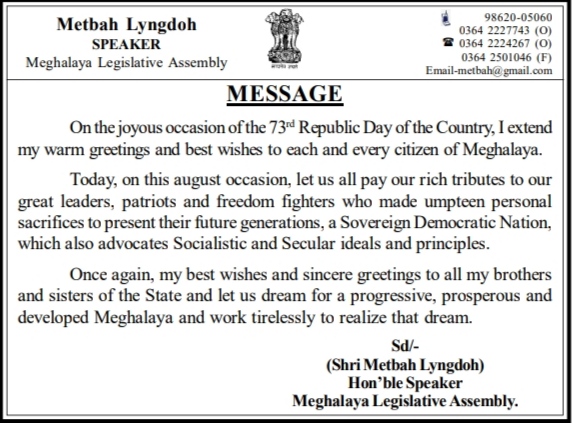 He was referring to the incident of January 20, 2022, wherein one person was staffed and two others were assaulted by a group of 10-12 masked miscreants at Lumdiengjri area, while four labourers were injured after they were beaten up by a group of over 25 miscreants when they were working at Dinam Hall in Jaiaw in the evening hours of January 24, 2022.
"We have seen many instances of communal violence. We are seeing situations where individuals have been targeted. Ofcourse we know that this does not reflect our society… Particular individuals might be doing this. But while this happens, as a society, we must reflect and see what we can do to change this… not the society but 1 or 2 individuals. And we need to realize the message we are giving," CM Sangma said at the event.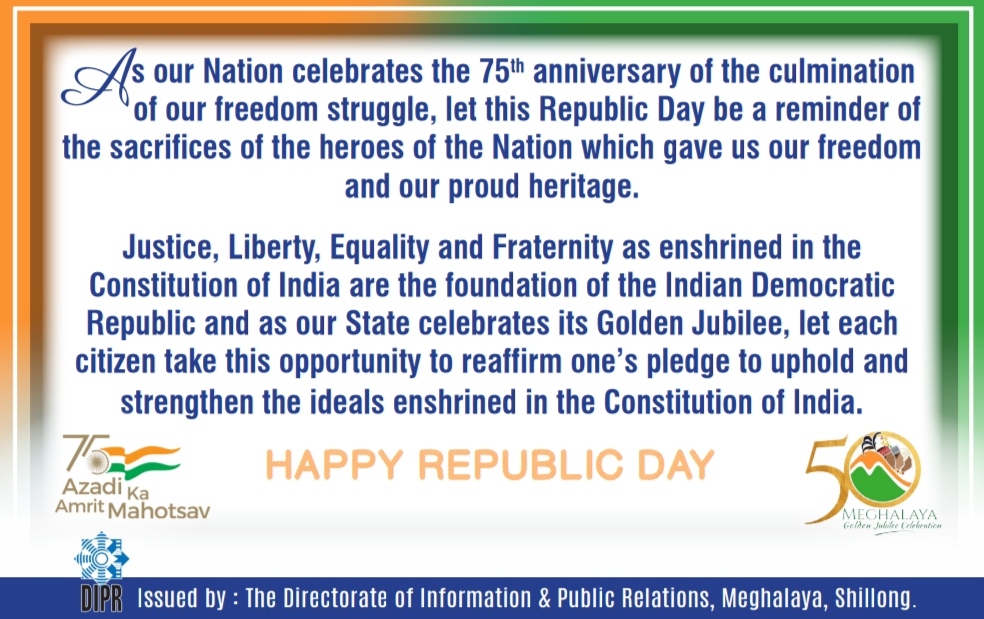 "It is up to us as a society to ensure that even these one or two stray incidents that are happening should not be allowed. It should be condemned and as a society and as organizations we should take the responsibility to ensure that we respect each other while we fight for our identity, while we fight for our rights, while we fight for our people and our community. We must respect others also," he added.