Shillong, Aug 22: A sit-in-demonstration was carried out by different NGOs from Garo Hills in Shillong on Monday to demand the Meghalaya government to review the Memorandum of Understanding (MoU) signed by the State with Assam on March 29, 2022, to resolve 6 of the 12 disputed areas between the two States.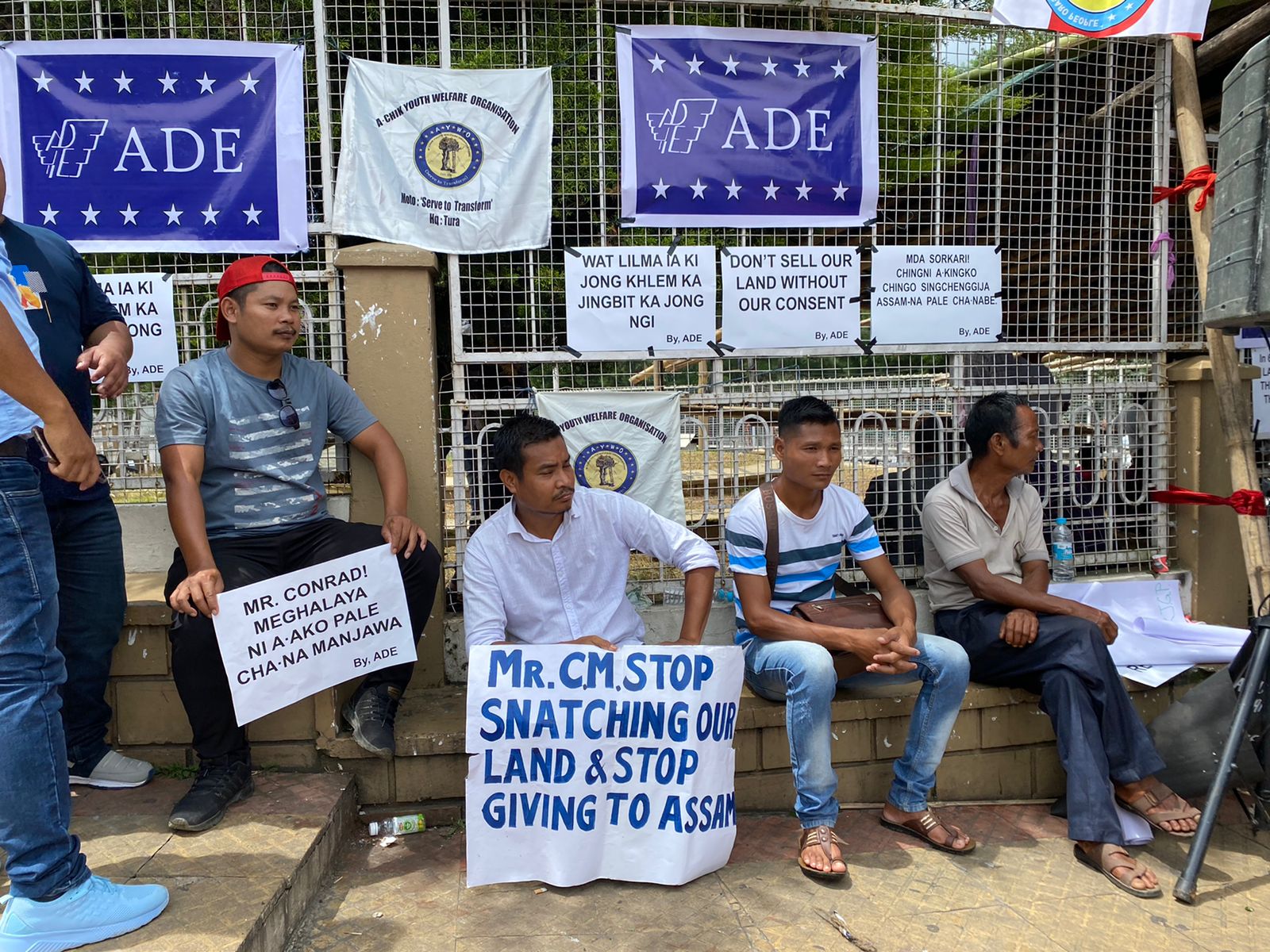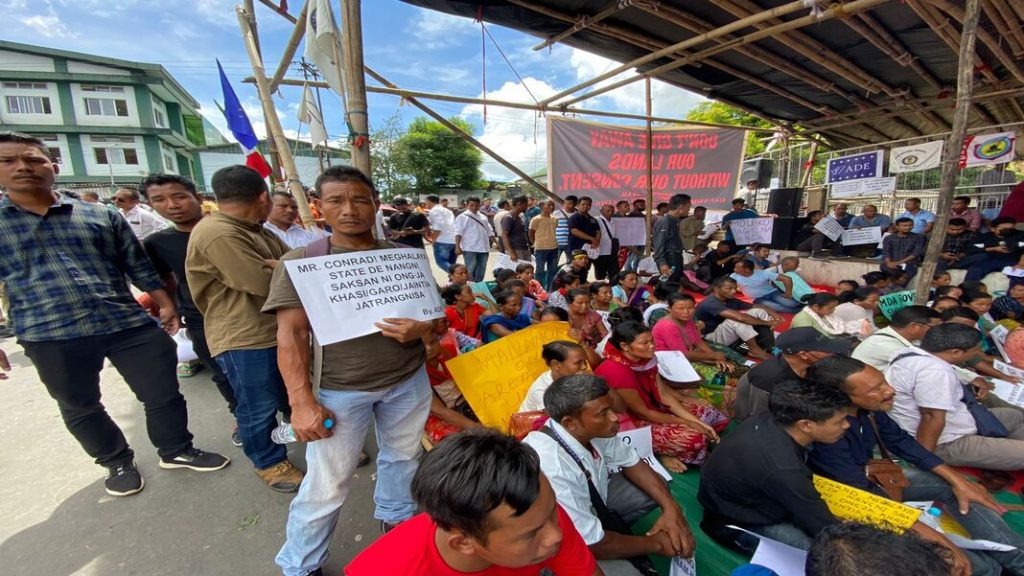 The sit-in-protest was organized by the Federation of Khasi Jaintia and Garo People (FKJGP) and Association for Democracy and Empowerment (ADE) in the city here amidst tight security, which was also participated by Achik Youth Welfare Organisation (AYWO), Federation for Achik Freedom (FAF), Niksamso Garo Community Organisation (NGCO), and other NGOs.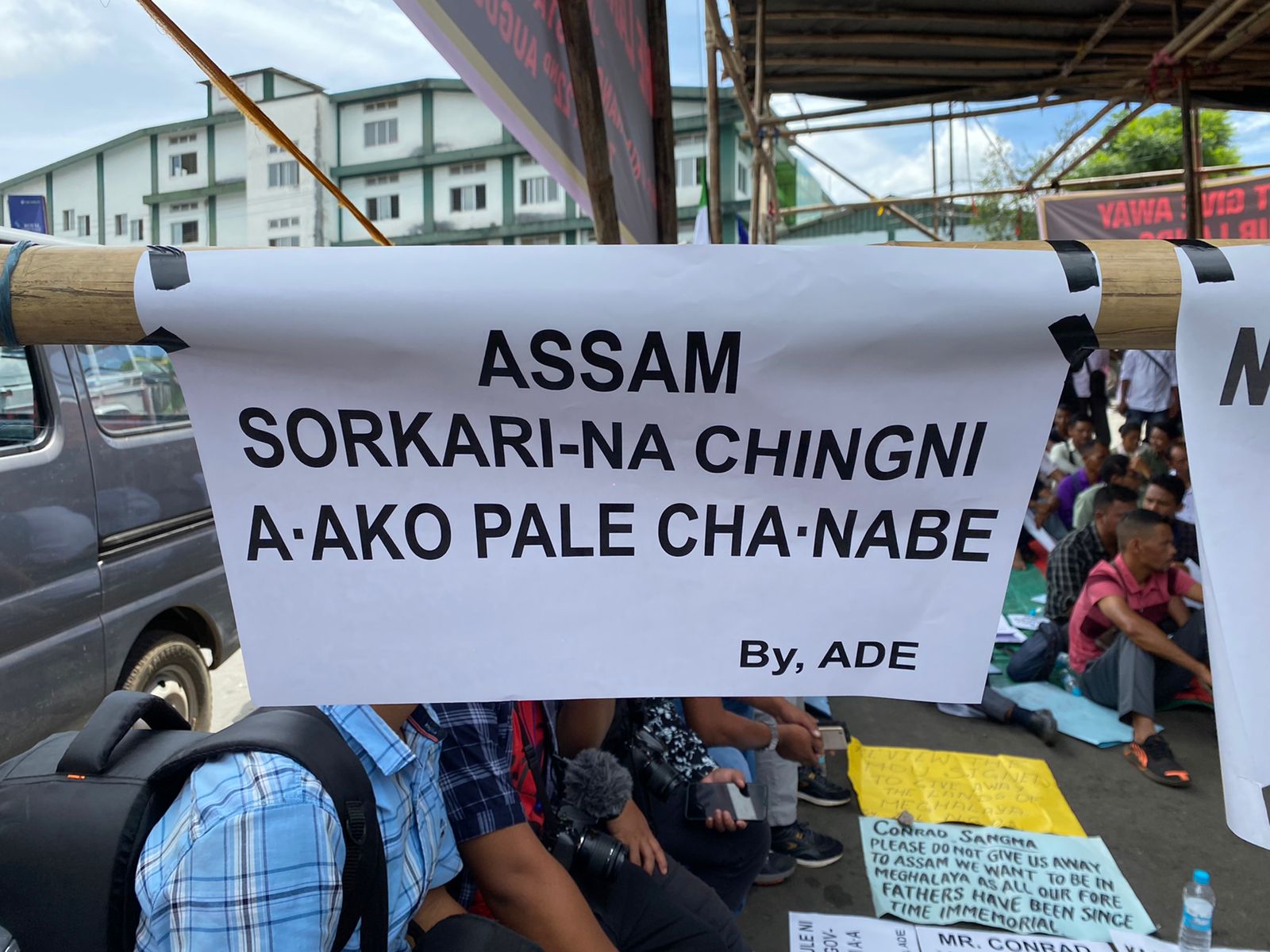 President of FKJGP (Garo Hills Zone), Pritam Arengh, said they will take legal action since there has been injustice to the people.
He added that historical facts, ethnicity, administrative convenience, geographical continuity and willingness of the people was not taken into consideration.
Echoing similar views, FKJGP president Dundee C Khongsit observed that there is exist an imbalance in the MoU signed by Meghalaya and Assam.
"We have seen the government of Assam has gained much from this MoU compared to the government of Meghalaya," he alleged.
Asking the government to resolve the boundary dispute by taking the satisfaction of the border residents into consideration, he said the government of Meghalaya should not take any hasty decision.
"However, we were compelled to gather here today because the government of Meghalaya was so much in a hurry to please the government of Assam under the leadership of Himanta Biswa Sarma but deny their own people (of their rights)," he said while urging the government not to take the people of the border areas for granted as once their lands goes to Assam, there will be big suppression on the tribal land owners by the Assam government.
He further assured full support to the Joint Action Committee on Border of Meghalaya (JACBOM) which is preparing to file a petition against the MoU signed between the two states.
It may be mentioned that the Chief Ministers of Assam amd Meghalaya officially started the talks for second phase to resolve the remaining 6 disputed areas on Sunday.
During the protest, a joint memorandum was also submitted to the Chief Minister Conrad K Sangma, by FKJGP and ADE. In the memo, the two NGOs said that the MoU signed on March 29 has failed to consider the historical facts that villages of Mallang Hahuapara (formerly Okgipu Chiring), Mallang Joypur and Mallang Salbari belongs to the Nongbak Aking and the Hima Nonglang, and other villages like Maikuli, Iongkuli, Pillangkatta falls under Raid Marwet.
"Further, as per our understanding, these villages were never an area of contention in the boundary disputes between Meghalaya and Assam in the past. However as per the MoU signed between the Government of Meghalaya and Government of Assam on March 29, these villages are being parted and offered to the government of Assam from the lands of Meghalaya," it stated.