Tura, July 16: Garo Hills on Friday observed the Garo Labour Corps Day by paying homage to the brave men from the Garo community who died in France during World War I while helping the English and allied forces against the Germans.
Today, we celebrate the anniversary of the 70th Garo Labour Corps Day in honour of the bravery of our #Garo forefathers who offered their service in #WorldWarI in France. #GaroLabourCorpsDay. pic.twitter.com/5uq7WNyD2L

— Conrad Sangma (@SangmaConrad) July 16, 2021
On this day, a century ago, a handful of the men returned to their homeland while many others had perished in France during the war.
Tura Municipal Board Chairman, J D Sangma and CEO, Rikse R Marak place wreaths at the cenotaph followed by citizens of Tura.
A two minute silence was observed and the Last Post bugle was sounded by Meghalaya Police at the venue.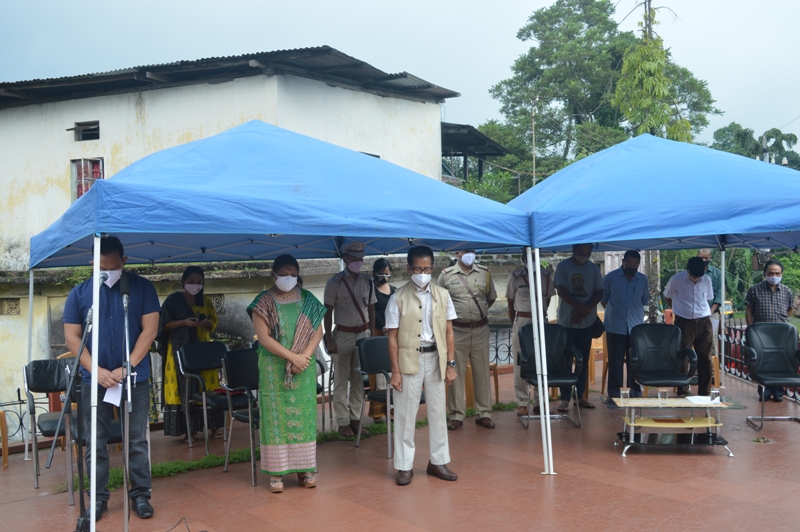 About Garo Labour Corps Day
During the World War–I, around 500 Garo men were recruited by the British government in India and sent to the frontlines of the war in France. Their job was to bring in supplies, construct roads and transport much needed supplies to the allied forces battling the Germans at the frontlines.
Although 1000 garo men were recruited only 500 were declared fit, of which 456 reached France, at the beginning of the cold and bitter winter of the same year.
During their stay in France, the recruits won acclaim of the allied commanders for their hard and dedicated work.
When the war ended on May 25 of 1918, they were sent to Marseilles port in France for repatriation to India.
They landed in Tura on July 16, 1918 but sadly, of the 456 who reached France, only 120 were to return home alive.
The Garo Labour Corps Day commemorates the return of the brave men and to remember those who could not make it back. This special programme has been organized every year, since 1918.