Shillong, May 16: Leaders of the proscribed Hynniewtrep National Liberation Council (HNLC) arrived in the city on Tuesday to resume peace talks with the government.
Sources informed that four leaders of the outfit have arrived and also met deputy chief minister in-charge Home (Police) Prestone Tynsong.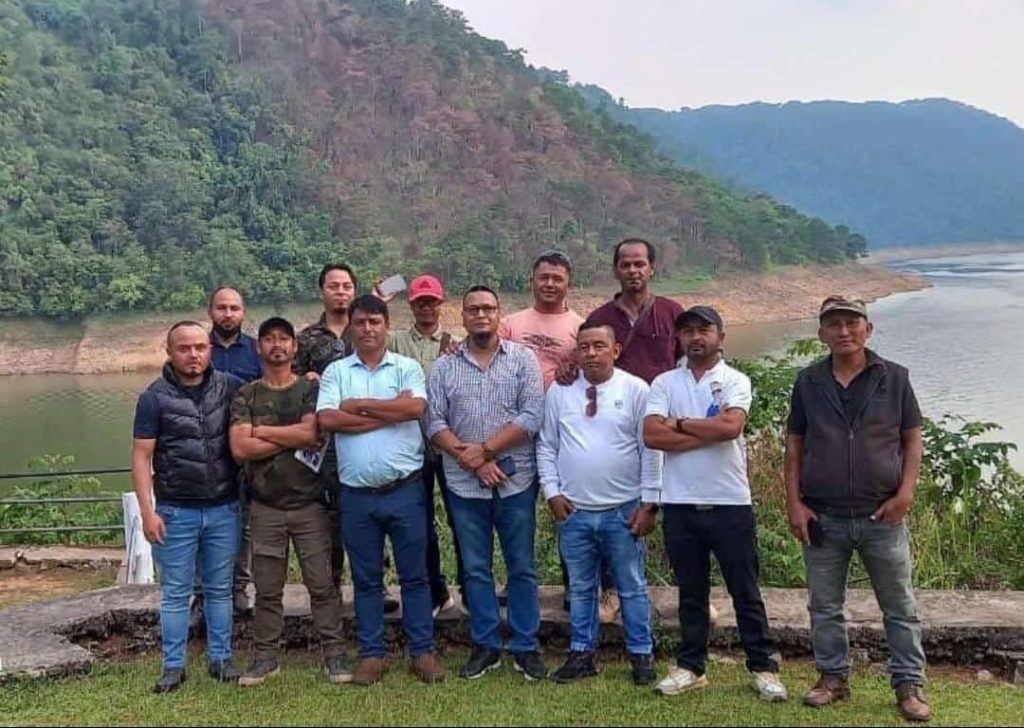 The HNLC leaders also took pictures with representative of the HNLC and president of the Hynniewtrep National Youth Front (HNYF) Sadon K Blah at Nehru Park, Umiam on Tuesday.
On August 2, last year the HNLC leadership had authorised its vice chairman and foreign secretary to participate in the ongoing tripartite peace talks between the Government of India, Government of Meghalaya and the outfit.
The five representatives of the HNLC reportedly arrived in Meghalaya on August 5, 2022 and returned to Bangladesh on September 16, 2022 after the peace talks. The 5-member HNLC team, including the group's self-styled vice chairman Manbhalang Jyrwa, political secretary Aristerwell Thongni, foreign secretary Phrangkupar Diengdoh and two of their bodyguards Aiborlem Marbaniang and Storgy Lyngdoh, took part in the peace talks with the central and state governments under protection of safe passage.
On May 8, Chief Minister Conrad K Sangma had said that talks with the HNLC were going in the right direction. He had informed that a lot of communication had taken place with the outfit and that a more positive outcome will be seen in the coming days.
On April 11, representative of the HNLC and president of the Hynniewtrep National Youth Front (HNYF) Sadon K Blah had informed that the HNLC had put forth its conditions for the peace talks and said, "We cannot say that the talks have to be unconditional as there are conditions that we have put forward."
Also Read: Dimiligre IVCS farmers set great example for Garo Hills, successfully trade 11 tonnes of black pepper with Mumbai company