Jowai, Nov 24: The Kopati Puja of the followers of Niamtre religion under Elaka Raliang, West Jaiñtia Hills is organised annually after the harvesting season as a mark to give thanks and gratitude to God Almighty and to seek Gods' blessings for good health and wellbeing of the people from the Elaka.
The Festival is also performed to give offerings to the deity 'Ka Kopati" which as per the practices of Niamtre under the Elaka Raliang, is believed that years ago there were battles and skirmishes amongst neighbouring Elakas and Raijs and, thus, this Festival is performed in order to appease the Deity.
This year the Kopati Puja began on the early morning of November 22 with various rituals being performed by the Dolloi, the Pator, and other religious heads and the rituals carried out till late in the evening in the presence of the elders from Raij Langdoh Raliang and the four Langdohs from the different Raijs under the Elaka which included Raij Niawkmai, Raij Ionglang, Raij Lapnei and Raij Khonchnong.
On Tuesday (November 23), the concluding day, early in the morning rituals like Than Blai, Kñia Puja, Chaad Pastieh and Pynkai Syntu Blai wa Pynher Rapati were performed.
As part of the Kopati Puja, on Tuesday afternoon a cultural programme was also organised at Madan Shrah Umphula, Raliang and this cultural programme was organised with the aim of bringing the sense of friendship and unity amongst the people of the Elaka and the Raijs and to make the festival a joyous and colourful.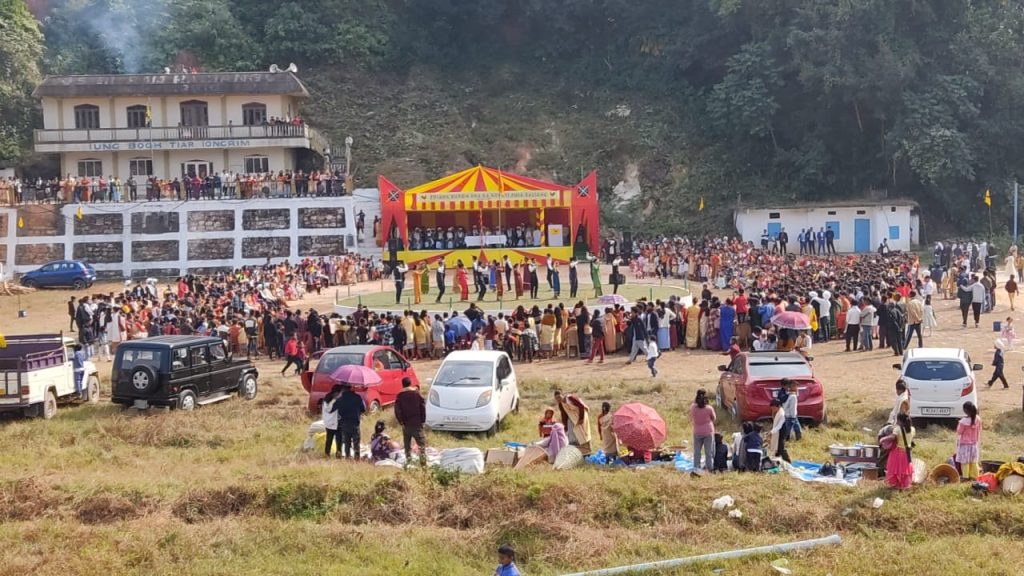 During the programme the MLA of Raliang Constituency, Comingone Ymbon was the Chief Guest in the presence of the Dolloi of Elaka Shangpung, Satpator, Amwi, Nongjngi, amongst others.
While addressing the gathering, Comingone Ymbon wished the people of the Elaka and also informed that West Jaiñtia Hills is performing poorly when it comes to the COVID-19 vaccinations with only about 57% coverage and, therefore, he urged upon the people to come forward and get themselves vaccinated in order to protect their family and loved ones.
He also urged people to respect one's religion and also that of the others because all religion professes the message of love and respect.
During the gathering children and youth dressed in traditional attire performed various traditional dances.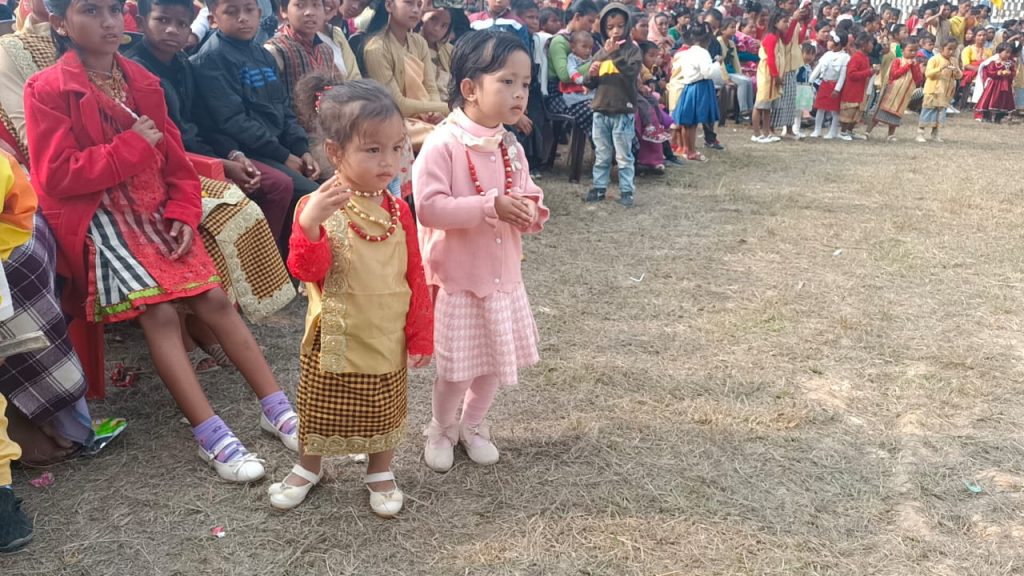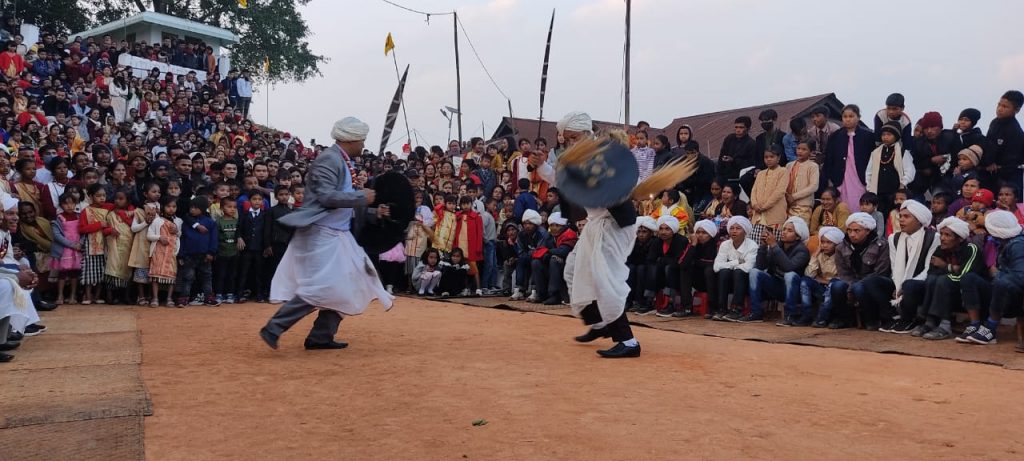 Following the programme the Chaad Pastieh (Warrior Dance) were performed at Yung U Wamon (Sutnga) and other rituals which are part of the festival.