Shillong, Sept 25: After repeated appeals by the Khasi Student Union (KSU) and various other organisations demanding the immediate repair of the dilapidated NH6, a protest was organised by the Union at Khliehriat on the Highway on Monday.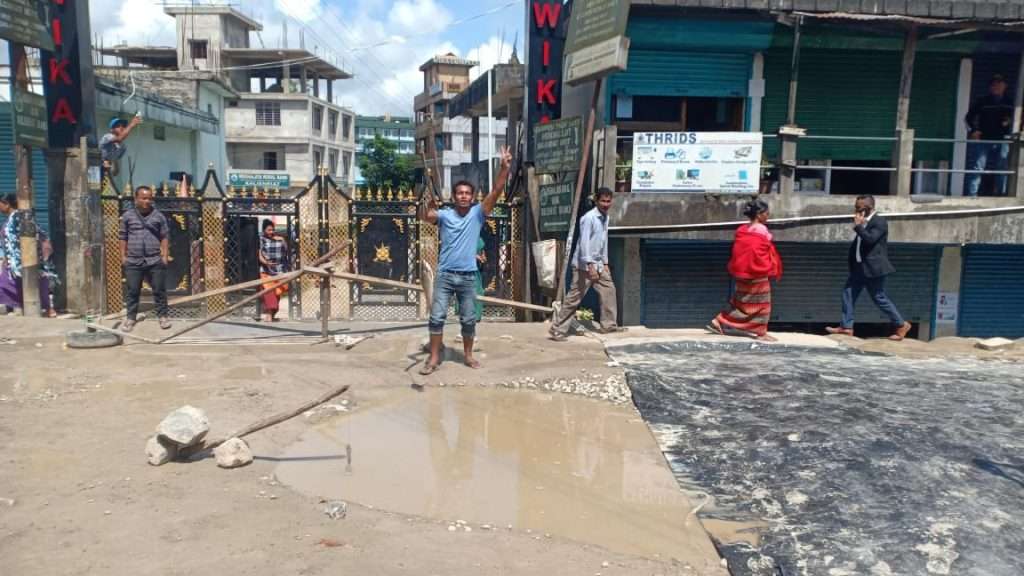 The protest included planting rice in the potholes and fishing in large potholes akin to small ponds, and protesters were also seen lying on the road.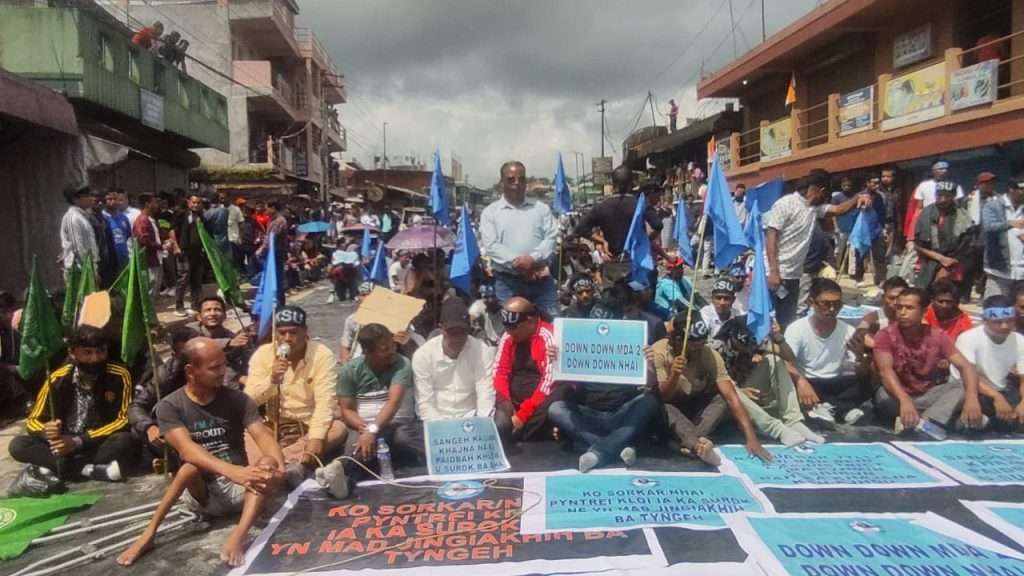 This protest was also supported by the Synjuk Waheh Chnong East Jaiñtia Hills, or the Conglomeration of the Headmen of East Jaiñtia Hills.
KS Suchiang, the president of KSU Narpuh Circle, stated that this marks an end to the deadline issued by the Union and that the public has had enough of this attitude of the NHAI of not repairing the road for almost a year now.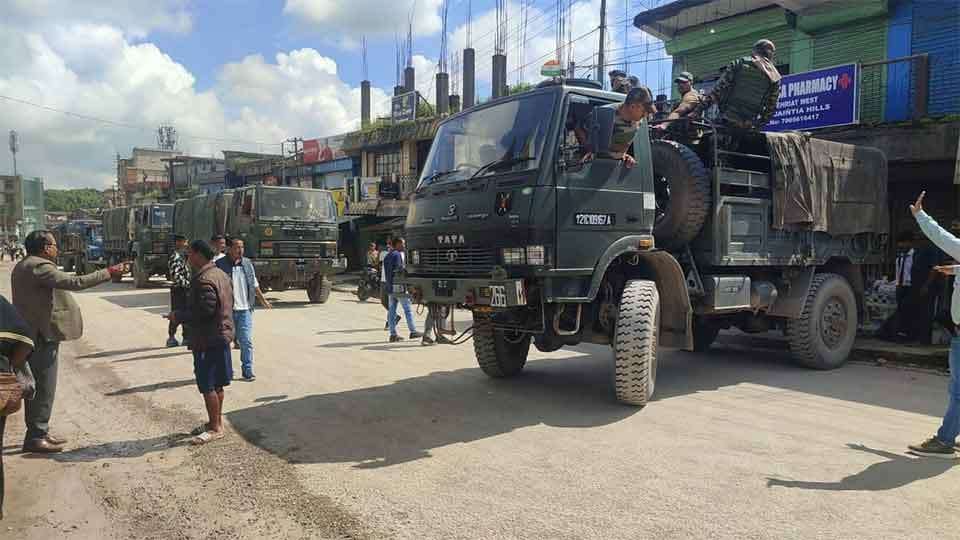 A convoy of the Indian Army approaching Khliehriat was also asked to return and find an alternate route to their destination, to which the Army personnel obliged.
Tourist vehicles too were not seen on the highway, as various tourist vehicle organisations have supported the agitation and have seen how bad the road is.
People were also urged to stay indoors from 7:00 p.m. to 5:00 a.m. by not taking their vehicles out as a mark to continue the protest.
Also Read: AHAM from EGH rescues dogs from illegal dog suppliers
Also Watch
Find latest news from every corner of Northeast India at hubnetwork.in, your online source for breaking news, video coverage.
Also, Follow us on-
Twitter-twitter.com/nemediahub
Youtube channel- www.youtube.com/@NortheastMediaHub2020
Instagram- www.instagram.com/nemediahub