Shillong, Sept 18 : The 136th Anniversary Day celebration of Unitarian Day took place in Shillong on Monday. This significant event brought together members of the Unitarian community and their well-wishers to commemorate their rich history and principles.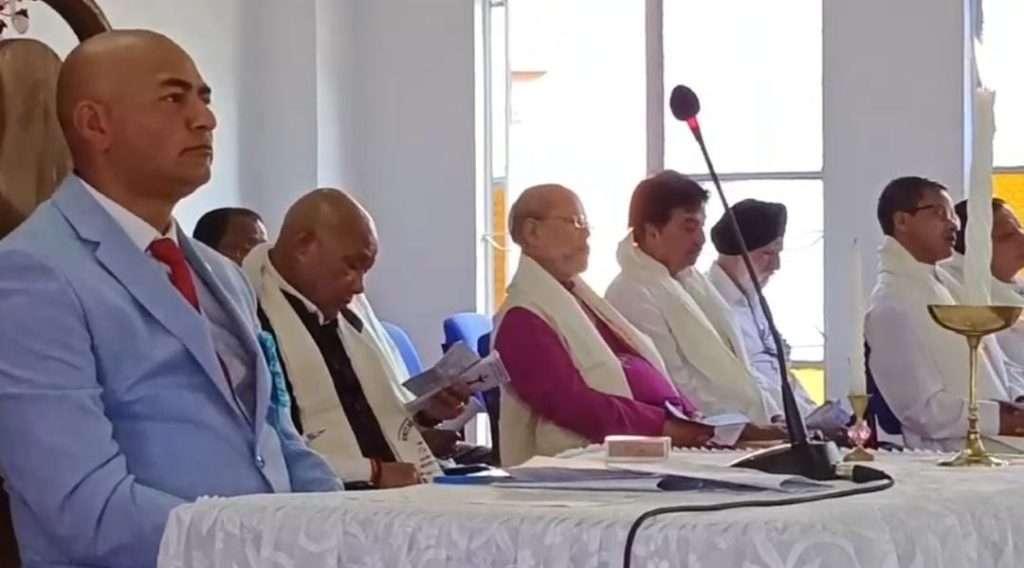 Unitarianism is a unique movement in the realm of spiritualism that draws its theology largely from the indigenous Khasi religion.
As with traditional Khasi faith, the major emphasis of Khasi unitarianism is to carry out one's duty towards God and fellow humans. Unitarians stress the unity of God as opposed to the trinity.
The roots of the unitarian movement lie principally in the Protestant Reformation of the 16th century, when people in many countries across Europe began to claim the right to read and interpret the Bible for themselves, the right to seek a direct relationship with God without the mediation of a priest or church, and the right to set their own conscience against the claims of religious institutions.
Also Read: F-35 fighter jet goes missing, US military asks for help to find the aircraft
Also Watch
Find latest news from every corner of Northeast India at hubnetwork.in, your online source for breaking news, video coverage.
Also, Follow us on-
Twitter-twitter.com/nemediahub
Youtube channel- www.youtube.com/@NortheastMediaHub2020
Instagram- www.instagram.com/nemediahub