Bajengdoba, Feb 2: Deputy Speaker and Senior NPP leader Timothy D Shira on Thursday said no one can work with TMC leader and leader of opposition Dr. Mukul Sangma.
"In this election, Mukul wanted everything for himself in the Congress so when (Vincent) Pala was appointed president he realised he can no longer play with the party so he joined TMC. TMC will not win a single seat in Khasi Hills…in Shillong their candidate ran away and turned independent after realising TMC was unwelcome among the people," Shira said at a massive rally at Bajengdoba in North Garo Hills on Thursday, which was also attended by Meghalaya Chief Minister and NPP Chief Conrad K. Sangma.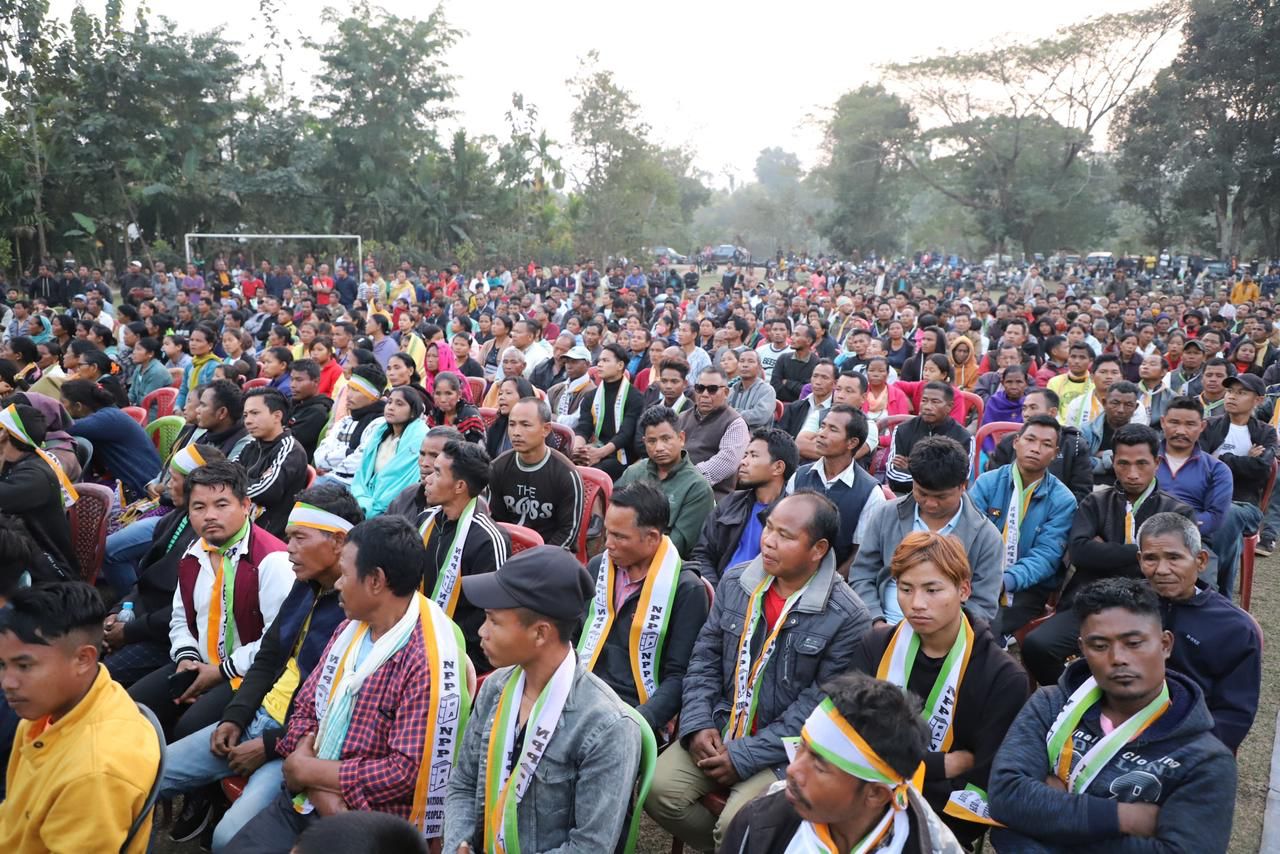 Seeking support for NPP candidate Pongseng Marak, he said under Conrad as CM, North Garo Hills has received numerous projects for development such as Rs. 2.69 cr from ADB for schools and education infrastructure, Rs. 80 crores for roads renovation in North Garo Hills, repair of 39 kms of damaged road in the Damra region bordering Assam is underway, and the Damring Bridge worth crores of rupees is coming up to stop the flood situation.
Slamming TMC and Mukul for only complaining, he said the German technology road that Mukul spoke highly of did not last even 2 years. "For Ganol project, Mukul spent Rs. 500 crore but failed to complete. Conrad completed it with Rs. 300 crores," he said.
He also accused Mukul Sangma of betraying (L) P A Sangma, who brought him into politics.
He further accused the TMC leader of doing corruption right since he was the power minister in 2009. "How he made his money- when he was power minister in 2009. He floated tenders to dam rivers and hydel projects. Companies paid crores to get the tender but where are the projects?," he pointed. Listing out the expensive properties owned by Mukul Sangma, Shira said Mukul had purchased coal worth crores of rupees at Kallu Rengdim in West Khasi Hills, purchased land worth over Rs. 50 lakhs in Mendi, has a house in Shillong worth crores of rupees among other things. "Mukul doesn't eat lakh but crores," he claimed.
He also said no local is standing for TMC, so the party has brought in people from outside to run their election campaign.