Tura, Sept 20: In order to raise awareness on the importance of blood donation in saving lives and the nobility of the cause, Tura Civil Hospital's Blood Bank, P A Sangma Foundation, National Health Mission, Meghalaya Aids Control Society (MACS), and State Blood Transfusion Council, came together on Wednesday to organize a blood donation camp at the P.A. Sangma Foundation (PASF), Abong Noga College, Tura.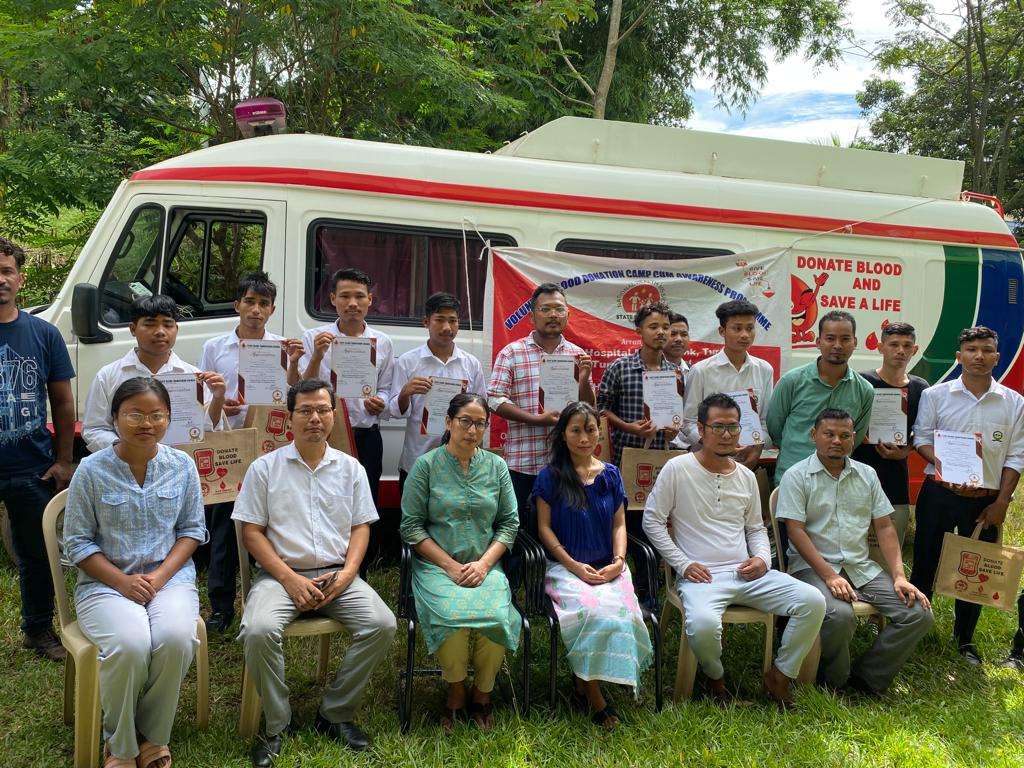 A total of 10 students and one faculty member stepped forward voluntarily to contribute to this noble cause by donating blood.
This marks the third occasion that the college has organised such a program.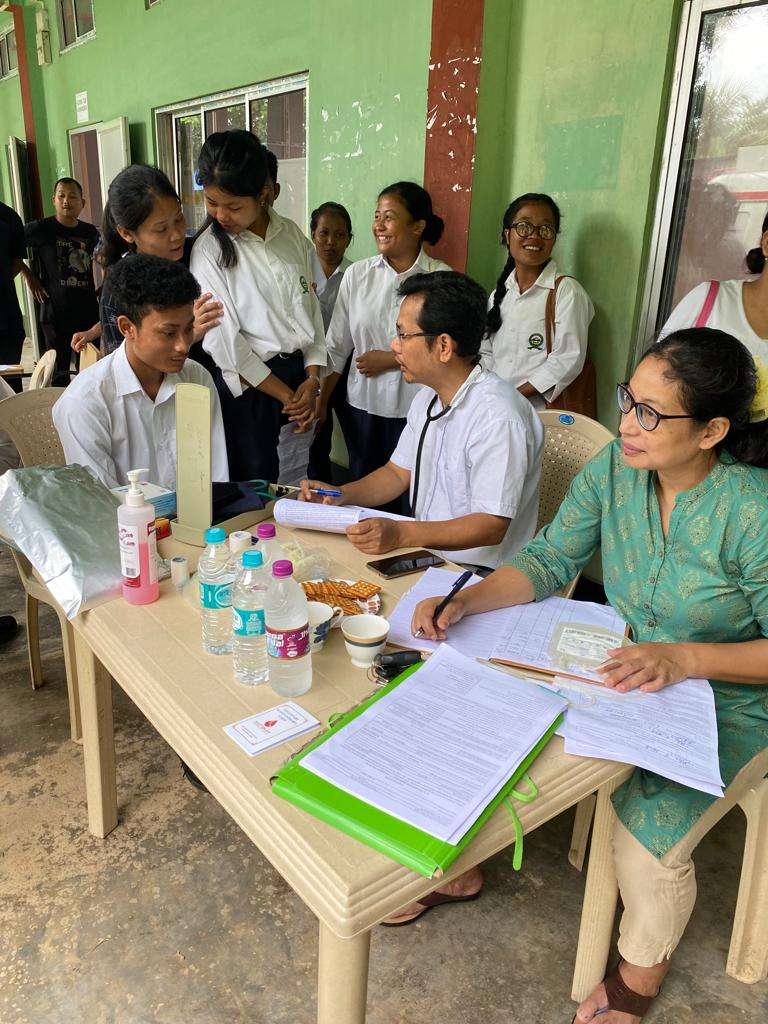 Notably, many students had wanted to donate blood but they could not due to their low haemoglobin levels.
Dr. DR Marak, Senior Medical Officer and Head of Blood Bank at Civil Hospital, Tura, spoke to Hub News about the significance of the initiative. He emphasized that the primary objective is to instill awareness and emphasize the importance of blood donation among the student community.
"Our objective is to conduct such a program to create awareness and importance of Blood Donation among the students who are the younger generations and this is a social responsibility," he said.
During the event, he also spoke to students about the criteria and considerations for the blood donation process.
It is to be noted that the Governed of India has launched the annual 'Raktdaan Amrit Mahotsav' under which citizens are encouraged to donate blood to augment community involvement in meeting India's commitment to end TB by 2025. The 15-day blood donation begins on the birthday of Prime Minister Narendra Modi on September 17 and concludes on October 2. The drive was launched in 2022 and has continued in 2023 as well.
Another notable name in propagating the noble cause of blood donation has been of Kiran Verma, a social worker from Delhi, who is on a mission to raise awareness about blood donation in India. He has travelled more than 21,000 kilometres across the country, urging people to donate blood to save lives. He was in Tura in August 2023 and mentioned that every day more than 12,000 people die waiting for blood in India. His goal is to reach 5 million blood donors in India, so that no one has to die waiting for blood.
Also Read: From Thiruvananthapuram to Tura: Kiran Verma's epic journey across 21,000 kms to promote blood donation
Find latest news from every corner of Northeast India at hubnetwork.in, your online source for breaking news, video coverage.
Also, Follow us on-
Twitter-twitter.com/nemediahub
Youtube channel- www.youtube.com/@NortheastMediaHub2020
Instagram- www.instagram.com/nemediahub