Tura, June 4: The Anti-Narcotics Force (ANTF) operation was conducted at the house of a suspected drug peddler named Aziar Mondol of Rajpur, Phulbari in West Garo Hills district of Meghalaya on Saturday night and Sunday morning.
During the ANTF operation, narcotic drugs and psychotropic substances of different types were recovered and duly seized.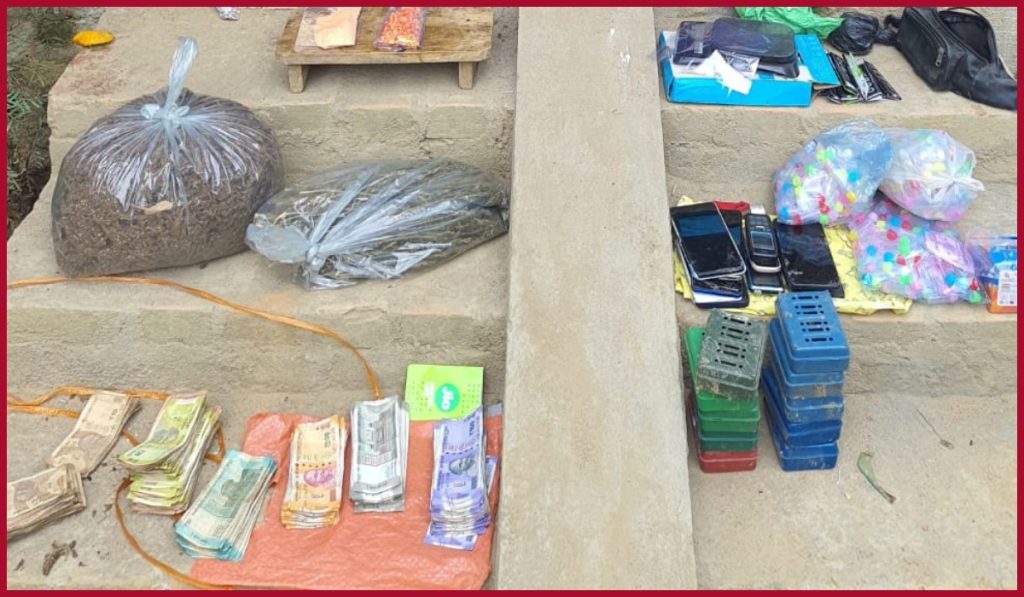 Things recovered during search operation includes, 2.5 kg of Ganja, 4.5 grams of Heroin, 620 no of YABA tablets, 39 tablets of Tramadol, 29 tablets of Nitrazepam, 10 nos. of empty Heroin boxes, 12 nos. Smoke Rolling Paper packets 450 nos. empty viles, ₹67,840 cash, 9 mobile phones, 1 TVS Apache Bike (ML-08J-0156) and 10 nos. Lighters.
Four people have been arresed in this connection. They have been identified as Aziar Mondol (44 yrs), his son Ziadur Mondol (25 yrs) and Riazul Mondol (20 yrs), and his wife Zobeda Bibi (35 yrs). They are all resident of Rajpur, Phulbari.
It is also suspected that these drug peddlers were sourcing drugs from distributors based in neighbouring States and have accumulated lot of wealth by peddling drugs. A cognizable case is being registered at Phulbari Police Station and links on their activities are also being traced.
Further investigation is underway.
Also Read: "Historic day for Assam": CM Sarma launches NEP 2020 Higher Educational Institutes of State