Tura, Jan 23: The National People's Party (NPP) officially kicked-off its campaign for the Meghalaya Legislative Assembly elections 2023 from the traditional town of Chenangre (Adokgre) under Kharkutta in North Garo Hills on Monday.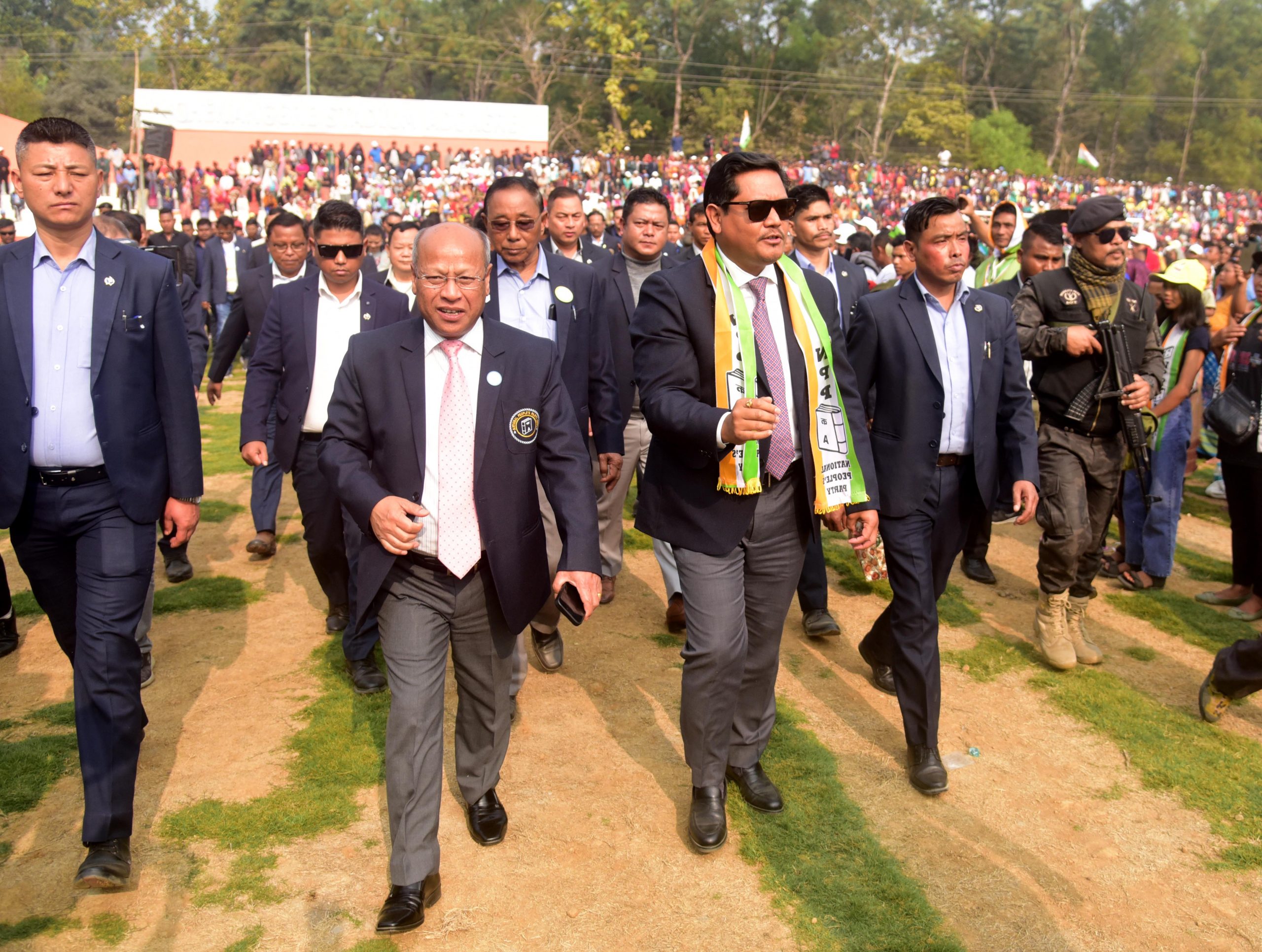 Chenangre, the name given to Adokgre by late PA Sangma, in the Garo dialect means "Land of Victory". Chenangre holds great significance to NPP both as symbolic and emotional as PA Sangma always launched his election campaigns from here.
The rally today was special in many ways as the programme relived the life of PA Sangma through playback of his audio-video clips, where he talked about A'chik pride and A'chik identity.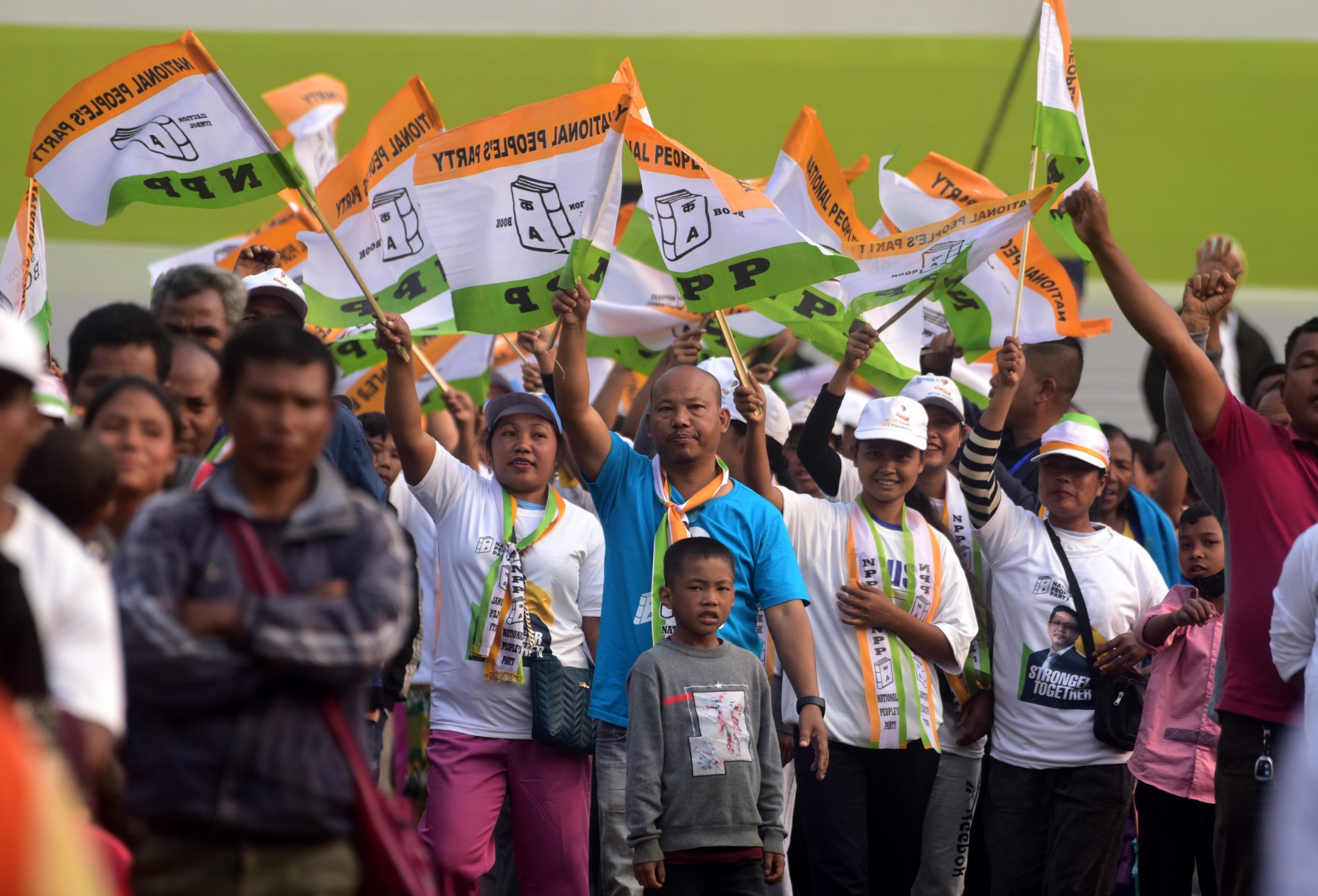 The programme also played one of the favourite songs of PA Sangma – Oh Ang Aman Asong, which is like an anthem to the people of Garo Hills. The crowd of over 20,000 people joined to sing the anthem.
The rally was held at the recently inaugurated Chenangre Stadium. This stadium was long promised to the people of Adokgre by PA Sangma. During his time, he had given some money for construction of a rostrum. But Chief Minister Conrad K. Sangma ensured the construction of the mini stadium; in a way fulfilling the dream of his father and the people of Adokgre.
Speaking to the people gathered, NPP national president Conrad K Sangma recalled his father late PA Sangma's vision to take Meghalaya forward and how NPP is taking forward his legacy and fulfilling his unfinished tasks. He talked about NPP and the work his party has done in 5 years in Meghalaya and how it envisions to continue the dream of PA Sangma.
He also expressed his respect to TMC supremo Mamata Banerjee for once supporting his father late P.A Sangma. Out of this respect, he cautioned her against her own people in the State, saying many leaders are already planning to desert the party once elections are over.
"Madam Mamata Banerjee, that many leaders have joined you today; many leaders from different political parties have joined the TMC. But let me tell you and this is not Conrad Sangma saying it, this is the word in the market and you can ask anybody, you have lot of people in different networks they will tell you, that most of these leaders who have joined the TMC today have already planned to leave the TMC after the elections. They are already in contact with different political parties; they are already talking to many people. I am not saying this, this is the word in the market, in the political circle," he said.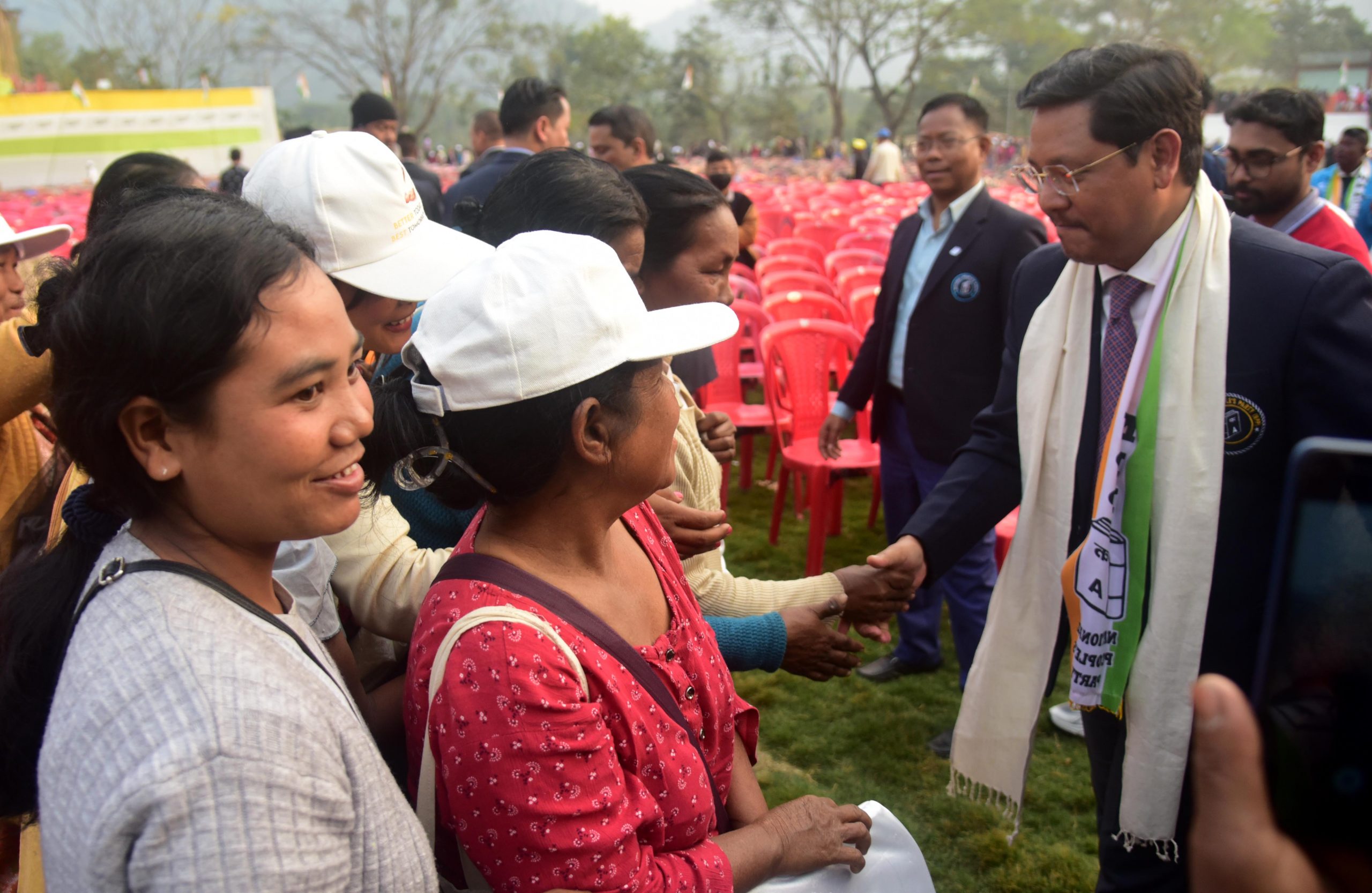 At the same time, he also took a leaf out of TMC's book to counter the TMC's charges against him and his party. Sangma labelled TMC as a 'outsider' party, much in the same way TMC had labelled BJP in the West Bengal polls.
"TMC is new in Meghalaya and they will need lot of time to create any sort of impact here. Their leaders are all old players, who have come from Congress and have got scope to serve Meghalaya when they were in Congress but have failed. TMC is yet to understand the northeast and its people, they would need time, they are an outsider in Meghalaya just like TMC had claimed BJP and other national parties were outsider in Bengal elections," Sangma said.
The NPP leaders also urged the people of Garo Hills to remember the legacy of late PA Sangma and vote for NPP.
"People of Garo hills should remember late P.A Sangma and vote for NPP. We have all joined NPP to take his footprints forward. He is watching from heaven and Garo Hills and Meghalaya is synonymous with his name," said Deputy Chief Minister Prystone Tynsong, the national vice-president of NPP.
Besides the strong crowd of over 20,000 people, host of prominent and senior leaders were present at the rally including Deputy CM Prestone Tynsong, Deputy Speaker Timothy D Shira, Cabinet Minister James Sangma and also newly inducted members Amapreen Lyngdoh, Mohindro Rapsang, Kimfa Marbaniang among others.