Tura, Feb 13: Marital disputes can sometimes come with a cost and a loss, as well. A man set on fire an expensive vehicle which he had purchased barely a few months back in anger after an argument with his wife in the town of Jengjal, 35 km away from Tura on Friday evening.
The accused, 38-year-old Thrusengbarth Marak belonging to Baljek Jengjal, had gotten into a heated argument with his wife over a domestic matter and the altercation soon escalated during which, in a fit of anger, he doused his Renault Triber multi-purpose vehicle (MPV) with petrol and set it ablaze.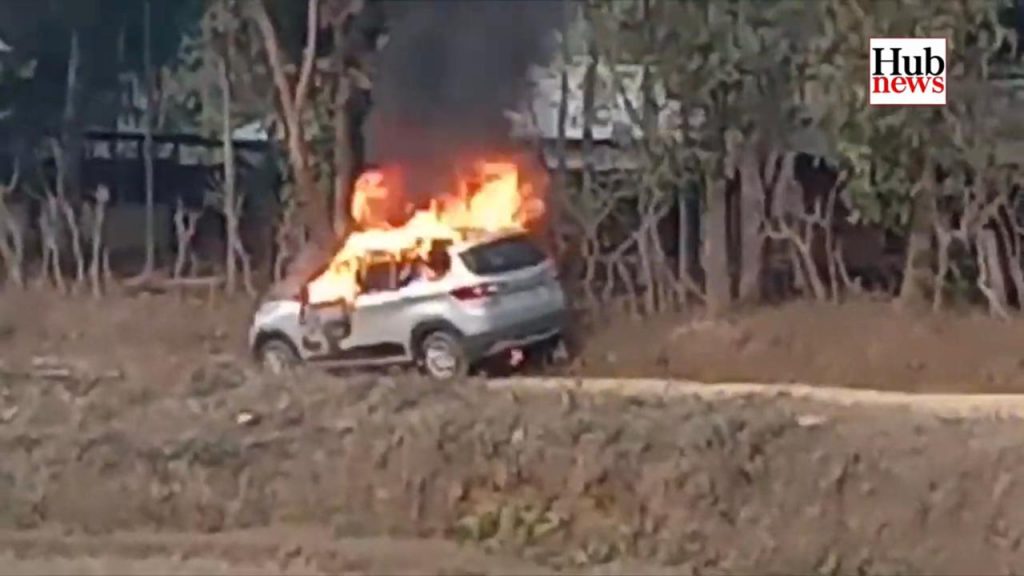 The vehicle which cost over five lakh rupees was completely engulfed in flames and a fire tender truck had to be called in to put out the blaze. The vehicle was completely gutted in the fire.
The accused, who was also inebriated at the time of the incident was later taken away by police to cool his heels inside a lock-up. He is to be charged for endangering the public and himself with this senseless act.
Despite the destruction caused to his own vehicle, yet he seems unperturbed.
He had apparently come in for some financial boost recently by way of payment from the government as compensation for parting with his land for construction of a road through his land.
In a lighter vein, when last heard, he was contemplating to purchase a new vehicle.