Shillong, March 2: Apart from Agriculture, the farmers in Lyngkhoi village under Sohiong are looking at exploring tourist spots in a bid to earn additional income from tourism.
With this in mind, the Hill Farmers Union (HFU) Lyngkhoi unit started the viewpoint at Mawtynrong Jakoid where a bird's eye-view of Lyngkhoi and its adjacent village, Mairang in West Khasi Hills, Lum Symper on a clear day. People can use the bamboo ladder to climb the rock.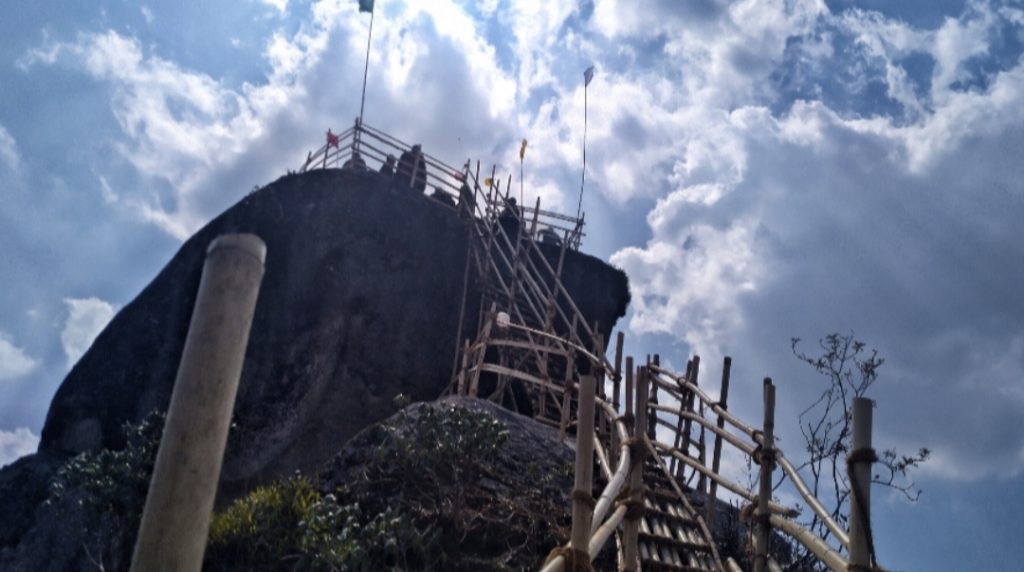 The secretary of the unit, John Phrangsgi Marbaniang said, "It will help farmers and we are exploring other places. This will be beneficial for the farmers if tourism is promoted".
It took them two months to construct the bamboo bridge which was done at a cost of Rs 30,000. He said that there are other construction activities as well to promote tourism.
The view point was inaugurated on Saturday by Khasi Hills Autonomous District Council (KHADC) CEM Titoa Chyne.
Chyne said that apart from sightseeing, cultural tourism will also be promoted as there is a folktale associated with the view point.
However, the road to Lyngkhoi is in a dilapidated condition and for this he has assured for help and said that he will discuss with the local MDC.
Former MLA of Sohiong and former Home Minister, HDR Lyndoh said observed that there are many places but there is lack of exploration. He added that tourism can boost the economy of the place.
He said, "The government should lower the price of fuel so that more people can come to this place since it has recently reduced the price of alcohol".
President of HFU, Commander Shangpliang said that people can visit the place and can also be able to buy the local produce of the village.