Jowai, Nov 7: Meritorious students from Jaiñtia Hills were felicitated at a programme organised by the Jaiñtia Students' Union (JSU) on Saturday at the District Library Auditorium, Jowai.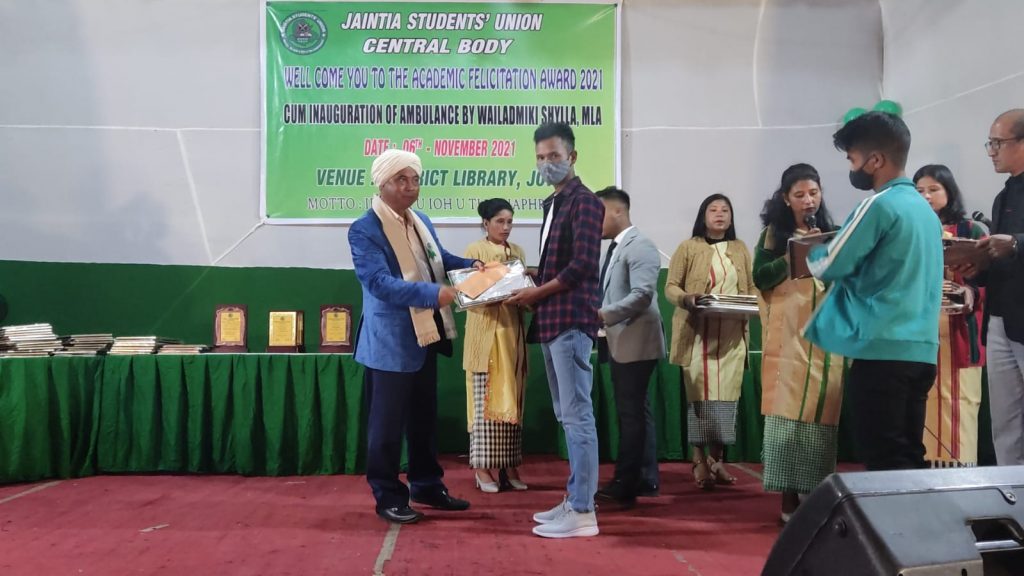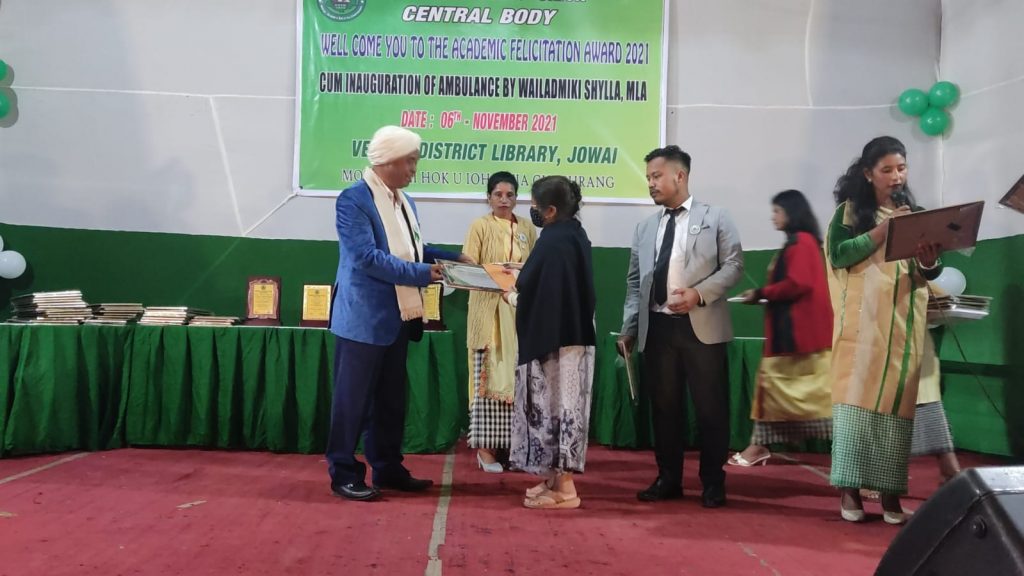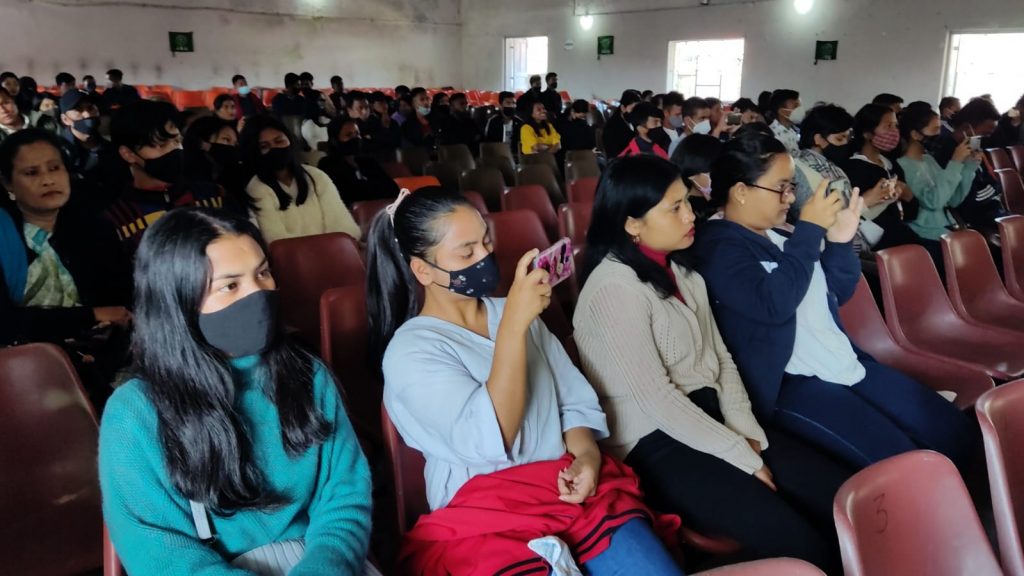 The programme was attended by the MLA of Jowai Constituency, Wailadmiki Shylla, as the Chief Guest, and the Superintendent of Police, West Jaiñtia Hills, Bikram D Marak, was the Guest of Honour.
During the programme the General Secretary of the Union, Treiborlang Suchen, while addressing the function stated that the JSU is not just a social organisation but an institute which has produced prominent individuals in the state like the former Deputy Chief Minister and Ministers, academicians, doctors amongst others.
As the Guest of Honour, BD Marak urged upon the students to work harder not only in the studies but also other co-curricular activities and to dedicate to the goal that they have set in life.
He further advised the Union to adopt a school and help it in disseminating the best education to the students and also advised in adopting a student and help guide the student to a prosperous future.
Wailadmiki Shylla stated that the Union will be celebrating 50 years in 2022 but the years of service is not important, what matters are its achievements.
Others who spoke during the function were DSP, East Jaiñtia Hills, Jason Mairom, the Dolloi of Elaka Jowai, Puramon Kynjing, Nidamon Chullet, amongst others.
Altogether there were hundreds of students who were felicitated and during the programme. Dr. (Rev.) HH Mohrmen who was recently awarded with PhD from Martin Luther Christian University (MLCU) was also felicitated.
Following the programme, Wailadmiki Shylla handed over an ambulance to the union which was procured under the SRWP scheme 2020-21 and urged the Union to take good care of the Ambulance and provide the best service to the people of Jaiñtia Hills.