TURA, March 17: Food and retail items valued at twenty lakh seventy thousand have been destroyed in a fire that broke out in Rongjeng market of East Garo Hills on Thursday night which totally destroyed ten shops including two rice shops and four retailer goods shops.
Police in Rongmil outpost, near Rongjeng got a call from the public about the fire at around 2:17 AM and fire brigade teams were rushed to the scene.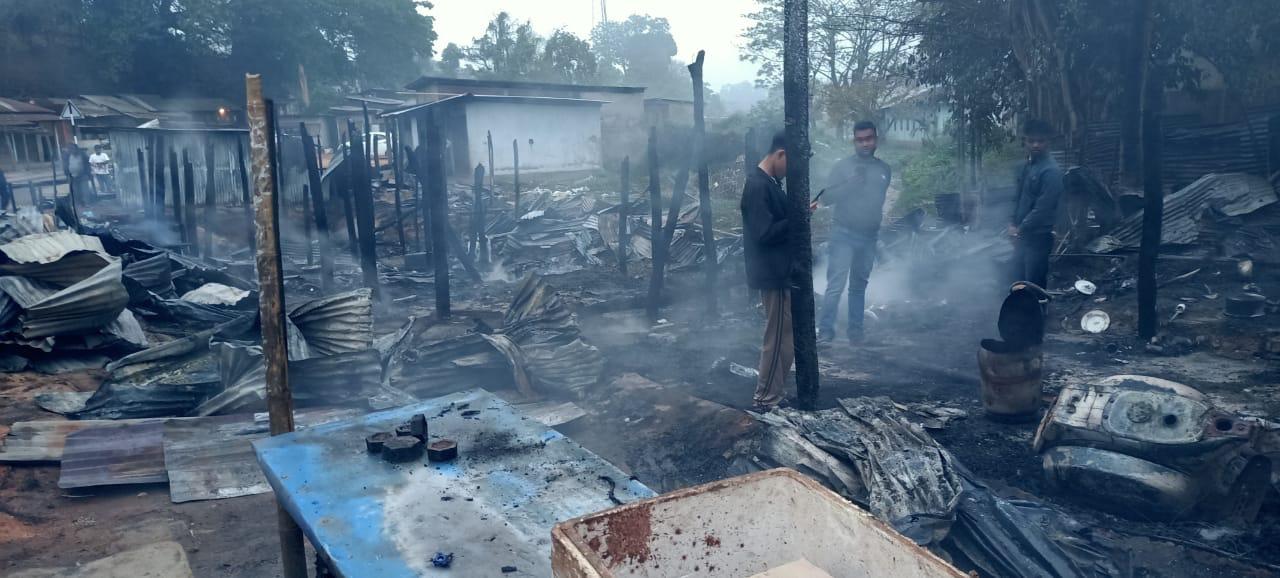 The fire and rescue teams were able to stop the huge inferno from destroying more nearby stores. Sadly, the damage had already been done with ten shops, belonging to nine different owners, totally destroyed.
The cause of the fire has not been ascertained and police are investigating the source of the blaze.