Shillong, Jan 27: The Commissionerate of Customs (Preventive), NER Shillong, CBIC, Ministry of Finance on Friday celebrated International Customs Day 2023 at the U Soso Tham Auditorium, State Central Library, Shillong.
Chief Commissioner, CGST, Customs and Central Excise, Guwahati, Yogendra Garg, who is the Zonal head for Indirect Taxes in NER, graced the occasion as the Chief Guest.
Addressing the celebrations, Garg acknowledged the contribution of partner agencies such as the BSF and Assam Rifles, ITBP, SSB and the counterparts from Bhutan and Bangladesh.
He stated that special talent should be identified and recognised. With the growing economy, setting up of a good organization is critical and new recruits should be properly trained and channelized, he added.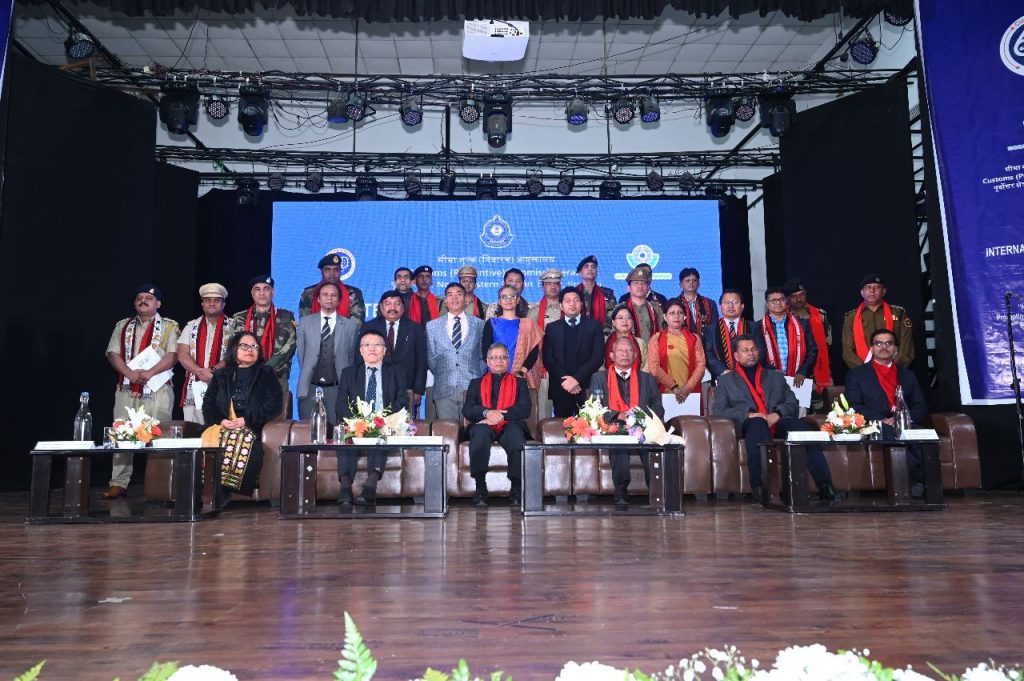 The Chief Guest also awarded Certificates of Appreciation to Officers and staff of CBIC and partner agencies like Assam Rifles and Border Security Force in recognition of their meritorious work. Commissioner Customs (Preventive) Shillong, Abhilasha M. Basaiawmoit stated that the International Customs Day, instituted by the World Customs Organization (WCO), is held every year on January 26 by all the members.
India became a member of WCO on 15.02.1971. Since as a nation, 26th January is devoted to the Republic Day celebrations, Indian Customs celebrates the occasion on 27th January every year.
This year the theme for International Customs Day 2023 is "Nurturing the next generation: promoting a culture of knowledge-sharing and professional pride in Customs."
Field Officers of the Customs Preventive NER, CGST, BSF, Assam Rifles and DRI shared their experiences on the challenges and achievements while guarding the borders and enforcing the Customs Act as part of the celebrations 'Capacity Building and Knowledge Sharing Programme'.