Shillong, Feb 8: The Meghalaya Board of School Education (MBoSE) has released the programme for the Secondary School Leaving Certificate (SSLC) examination, 2021 and the Higher Secondary School Leaving Certificate Examination (HSSLC) examinations.
This is as per the programme issued by the Controller of Examinations, MBoSE on February 8.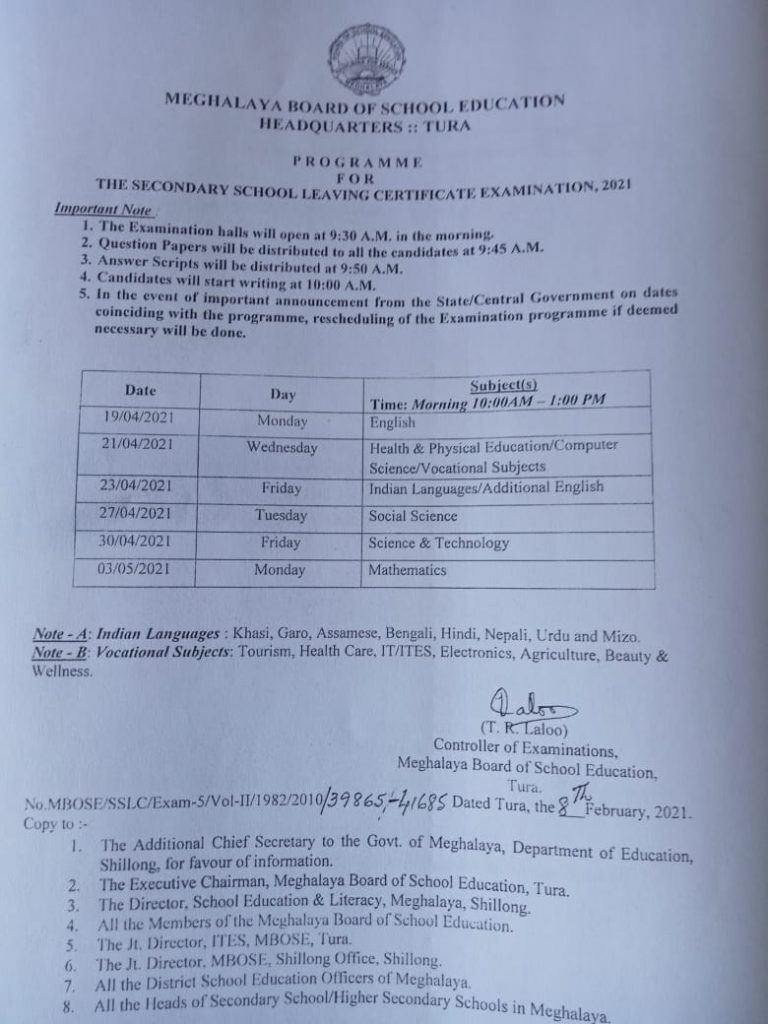 The SSLC examination will commence from April 19 and conclude on May 3 while the HSSLC examinations will be held on April 16 till May 12.
It may be mentioned that 78,000-80,000 candidates are likely to appear for the SSLC examination.