Shillong, Feb 8: With the ongoing construction of the new Meghalaya Legislative Assembly building at Mawdiangdiang expected to be completed this year.
Called on Hon'ble @loksabhaspeaker, Sh. @ombirlakota Ji along with our Speaker, Sh. Metbah Lyngdoh. Apprised him on the progress of the construction of the Meghalaya Legislative Assembly & invited him to visit Meghalaya to give audience to all members of our legislative assembly. pic.twitter.com/IeHUyZGysr

— Conrad Sangma (@SangmaConrad) February 8, 2021
Meghalaya Chief Minister Conrad K Sangma along with Meghalaya Speaker Metbah Lyngdoh on Monday met with Lok Sabha Speaker Om Birla for the second time and apprised him about the progress and hardship faced by the State Government in the construction of the new Assembly building in the state.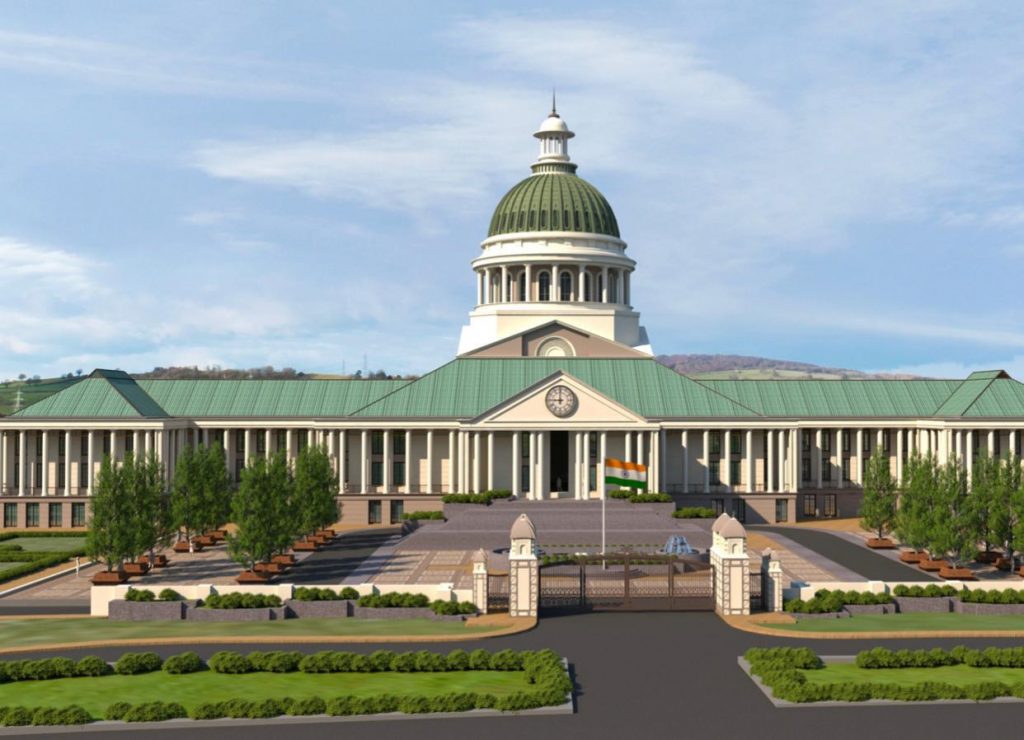 Meghalaya Speaker stressed the need for the intervention of the Central Government in ensuring the completion of the newly constructed Assembly building will be on time.
The meeting was held on Monday morning in the capital, New Delhi. Chief Minister Conrad and Speaker Metbah has invited the Lok Sabha speaker Om Birla to visit Shillong regarding the State Assembly building construction.
However, tentatively the visit of Om Birla is fixed on February 25 or 26 but the final date of his visit will communicate with the State Government.