Tura, April 22: Leaders of the Non-Gazetted Employees Union in the GHADC who have been on a strike for close to four months demanding release of their pending salaries and seeking a change in the bureaucratic hierarchy of the district council met with the newly elected Chief Executive Member (CEM) Benedic R Marak in his office on Thursday.
"The leaders of the NGEA met me and put forward their grievances, and we from our side also urged them to return to their duties to ensure normal functioning of the oldest autonomous institution of Garo Hills so as to help us find a meaningful way to solve the problem," said CEM Benedic Marak while speaking to media persons on Thursday evening.
The CEM acknowledged that the discussion with the leaders of the NGEA ended in a stalemate as more time and interaction was required.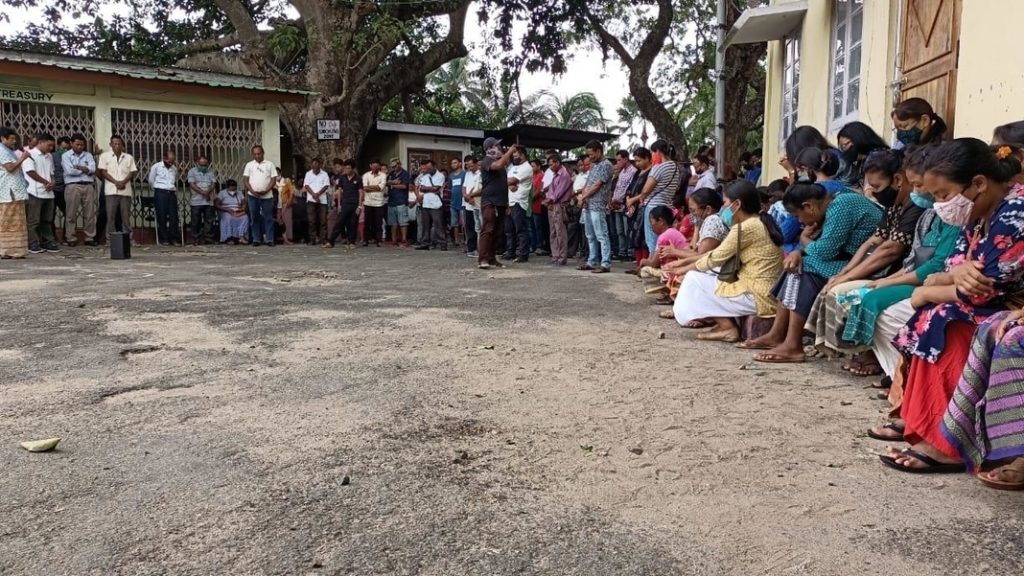 "It will take some time for a solution to be reached but our doors are open for discussion," said CEM Marak.
On the continuing strike which is disrupting functioning and revenue generation by the district council, CEM Benedic Marak said that every angle is being looked into to restore normalcy to the GHADC.
"We know that 70 percent of the employees on strike are keen to return to work and only a small number continue to oppose. We have urged them to rejoin duty from Monday but it seems they need more time," said the CEM.
The striking employees are seeking disbursement of their salaries, pending for almost three years, and refuse to see eye to eye with the current Secretary of the GHADC, senior state civil service officer Mrs Rikse R Marak, whom they want the authorities to replace.