Shillong, Aug 4: Making his first comment after taking over the health portfolio, Deputy Chief Minister, Prestone Tynsong on Wednesday said that the state is following the same strategy to deal with the Covid cases as being followed by other states.
Tynsong also urged the citizens to take care and not come out of their houses unnecessarily and follow the SOPs.
"When you go out also ensure you wear your mask and follow the protocols strictly," urged Tynsong.
He added that he will inform later what his priorities will be after taking over the health portfolio.
Meanwhile, the active COVID-19 cases in the state has shown no improvement. The total active cases recorded on Wednesday was 521 with a total of 7 deaths. The positivity rate is at 8.23%.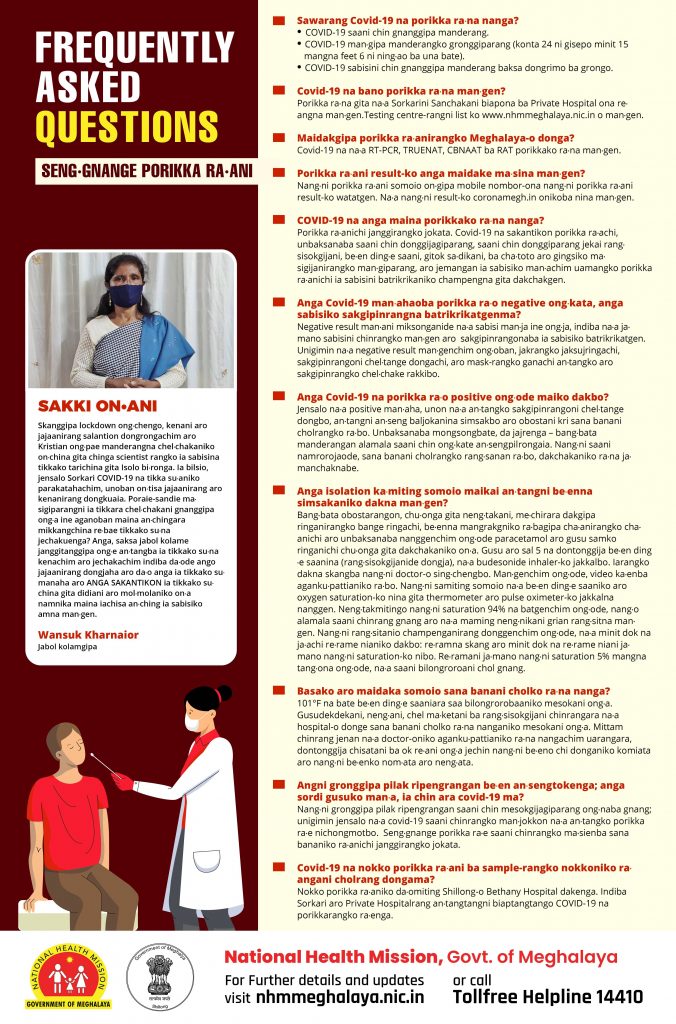 The total active cases in the state stands at 5,516, with 60,375 recovered cases. The overall Covid related deaths in the state stands at 1,125.
Apart from trying to flatten the curve, the health department is also facing another challenge which is administering the Covid vaccine. Till date, the total number of people that have received the 1st dose is 9,05,672 while 2,07,135 have been administered both the doses. Total doses administered till date is 11,12807.