Jowai, Oct 14: To mark the 100 crore COVID-19 doses administered in the country, the Urban Primary Health Center (UPHC) Loomkyrwiang (HWC) Jowai, West Jaiñtia Hills on Thursday felicitated 3 localities under its jurisdiction and 20 ASHAs for their achievement.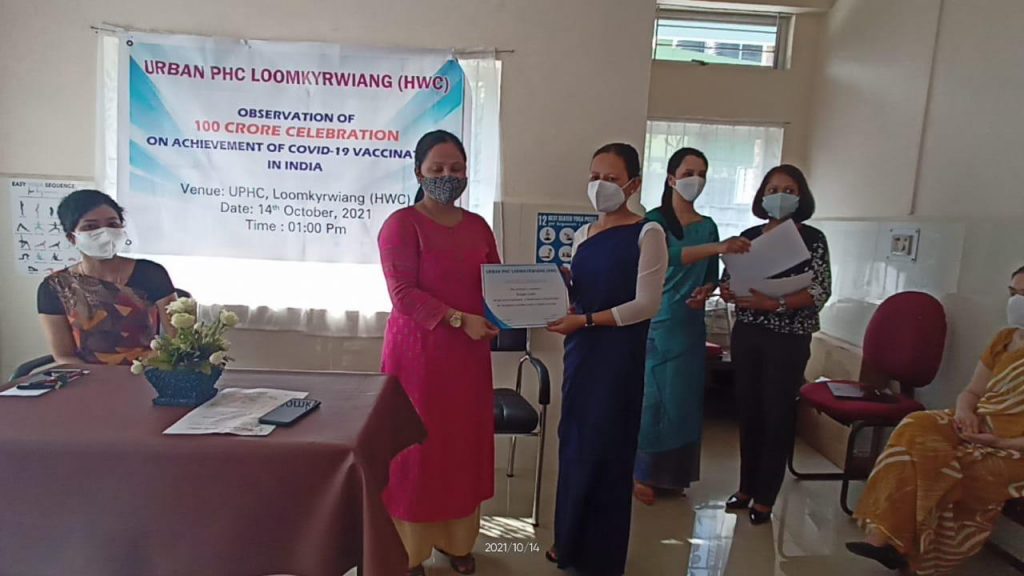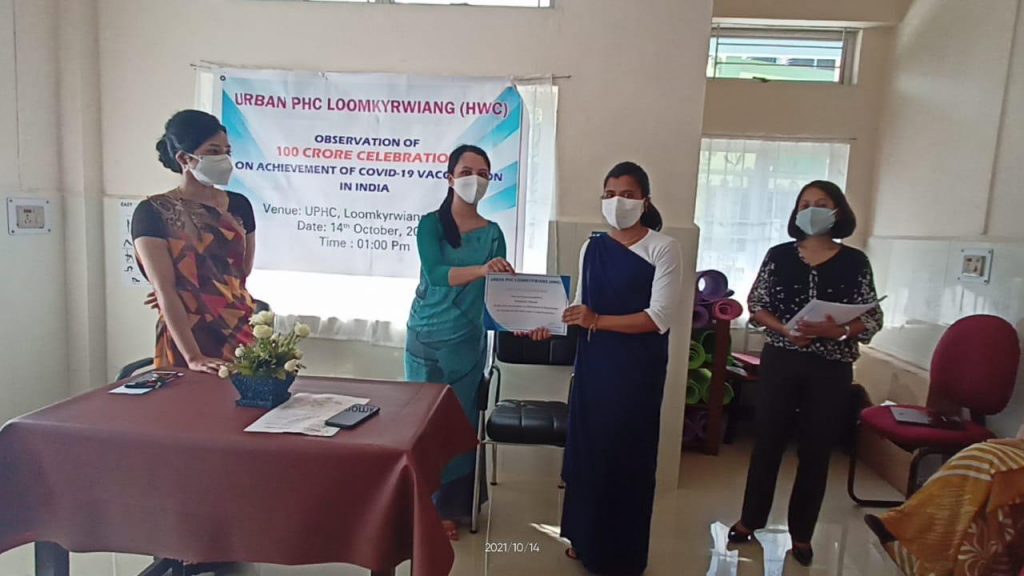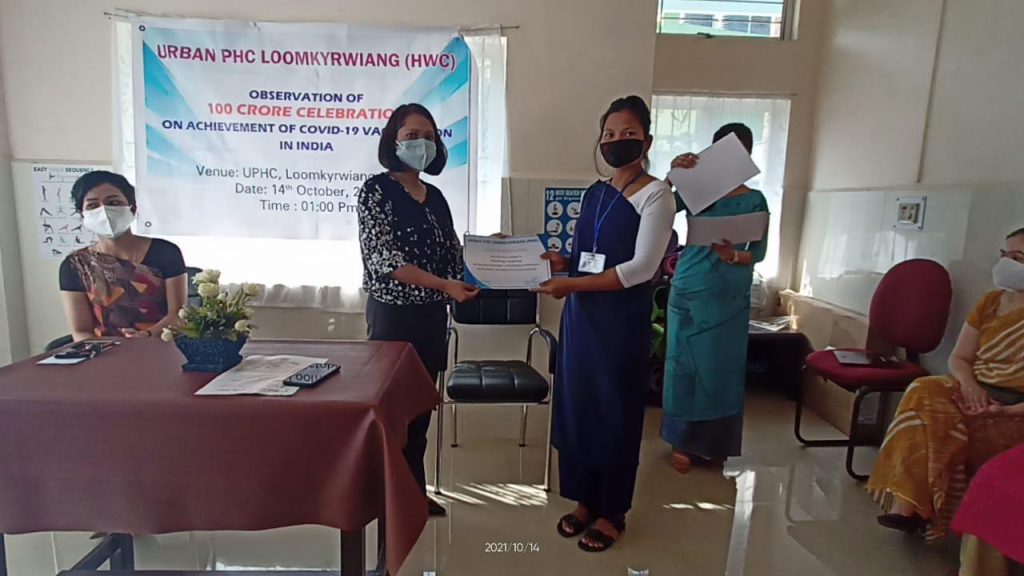 The Medical Officer of the UPHC, Dr. R. Passah informed that this Centre was chosen by the state government from West Jaiñtia District as a Centre which had achieved high number of COVID-19 vaccination and also in recognition of its service.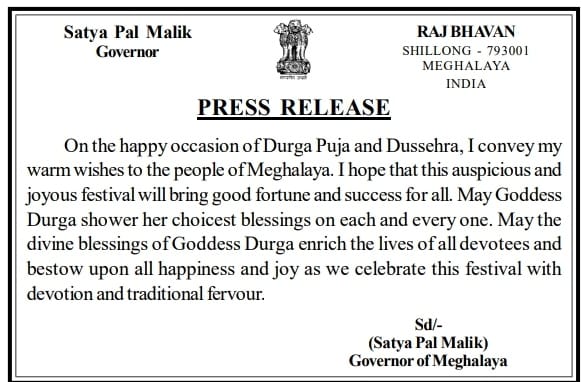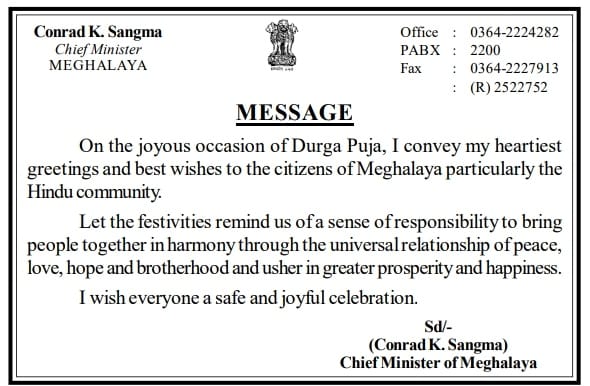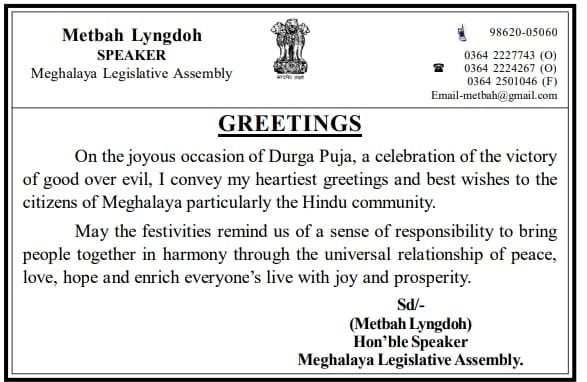 This Urban PHC includes 15 localities of Jowai Town, out of which 87% of the residents have received their vaccination which is the at the top in West Jaiñtia Hills, while those who got their 2nd Dose is more than 50%.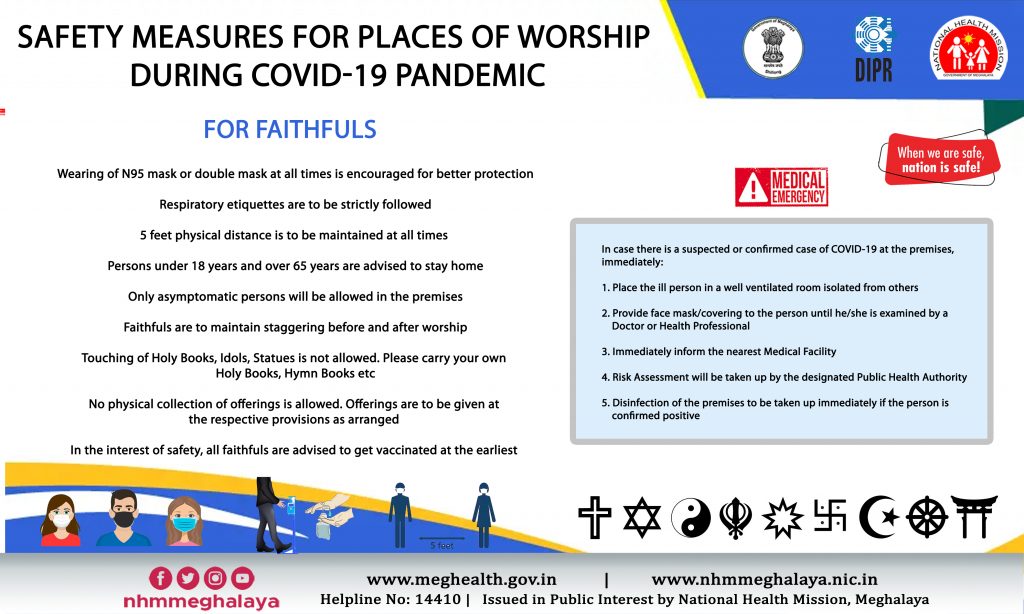 She also urged upon the public to follow appropriate behaviour and to come forward and get themselves vaccinated.
The Locality with the most vaccinated residents is Dorbar Chnong Tympang Club Iawmusiang with 99%, followed by Dorbar Chnong Panaliar with 98.7% and Dorbar Chnong Chilliangraij with 98%.
20 ASHAs from 15 Localities were also felicitated for the services.