Shillong, March 6: The agitating teachers under the banner of Meghalaya Government Lower Primary School Teachers Contractual Association who are on a hunger strike questioned the government's decision to not regularise them.
Speaking to reporters on Saturday, president of the association Birbor Riangtem said that there was no positive sign from the government as a relief to their ordeal.
"If Assam and Goa can appoint and regularise teachers, why not in Meghalaya. In Assam there are 46,000 teachers' contractual teachers who are regularised while here in Meghalaya there are only less than one thousand teachers", he said.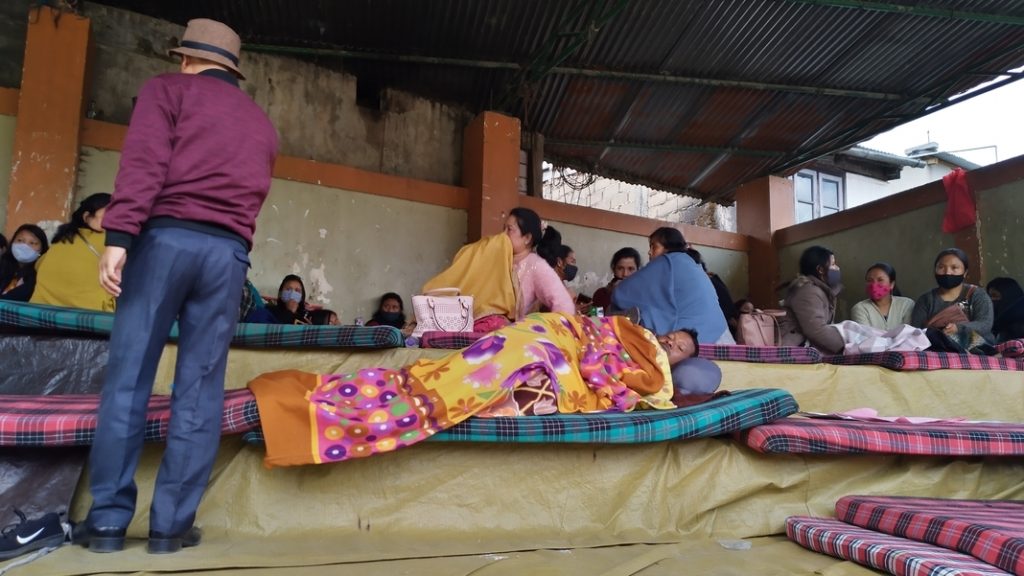 Stating that they will continue to agitate, he said, "We have no weapon but our tears. This government has no conscience".
Stating that they have been here on a hunger strike for 6 days and there was no sign of hope from the government.
He said, "Some of us are getting weak physically. The doctors have forced us to go to hospital but we told them clearly that we don't need medicines. We are not here for medicines but we are here to ask back our jobs. We urge the government to make some reconsiderations".
Riangtem informed that the Magistrate did not give them further permission as the agitators are getting weak. He said that they have applied till Monday even as they have renewed their permission for two days.
He said, "We have decided to stay put even if they use physical force".