Tura, Sep 14: Tura police have shot dead an unidentified militant who opened fire from an AK rifle when intercepted just outside Sherwood School of Tura, in Daldagre locality, on Tuesday night.
Tura police had received intelligence about a group of unidentified men carrying arms moving in the area and quickly responded.
SF-10 commandos took up positions at different check points to intercept any possible armed group entering the town.
Around 7:30 PM they spotted a rider on a motorbike coming from the Praharinagar side of the road entering the Daldagre road, just outside Sherwood school.
Spotting the police team that was beckoning him with search lights to stop, the unidentified man jumped out of the bike and in a brazen stance whipped out an Ak rifle from his bag and opened a burst of automatic fire. He is said to have fired almost half a dozen rounds.
The commandos retaliated and in the ensuing encounter shot the gunman dead.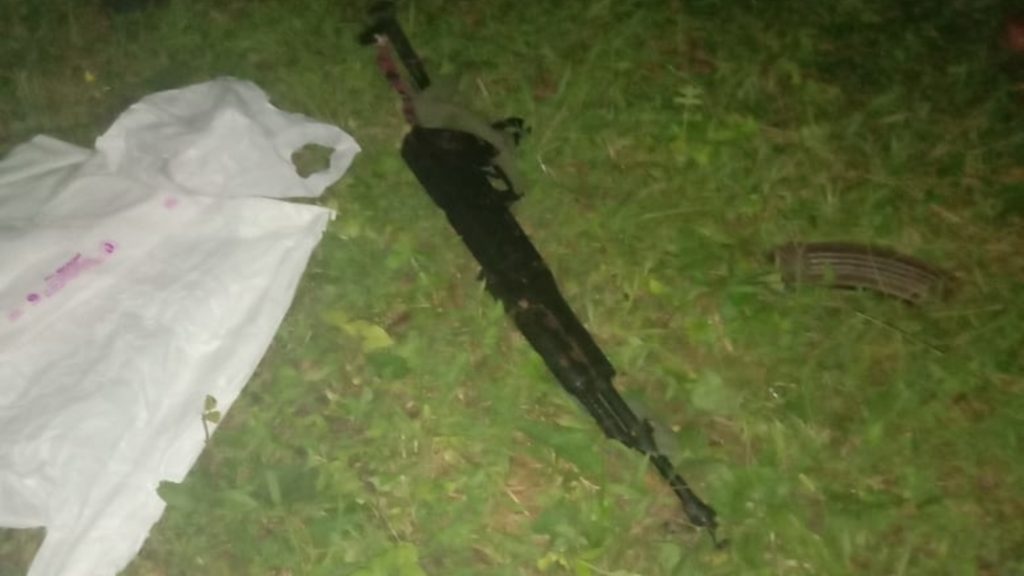 The area was immediately cordoned off and the body along with the Ak rifle retrieved from the encounter site.
Police have undertaken Naka checking at several other vulnerable spots of the town to cut off any possible escape routes of others who may have been part of the same armed group.
The unidentified man is said to be well built and aged around late 20s or early 30s.