Guwahati, Sept 25: In a major success, Assam Police deployed in Cachar district on Monday seized an illegal consignment of exotic wildlife and rescued eight caged exotic animals, suspected to be smuggled from Myanmar.
Some smugglers were also been arrested along with the consignment.
According to police sources, the caged animals were rescued from a vehicle coming from Mizoram side.
Follow NE Hub News with just a Click on Whatsapp; Direct Link here
The caged animals were handed over to the forest officials after rescue and they have shifted to Assam State Zoo in Guwahati.
Police sources added that acting on a credible info, a special operation was launched against the illegal transportation of wildlife in the areas of Assam – Mizoram border. Mizo persons were apprehended.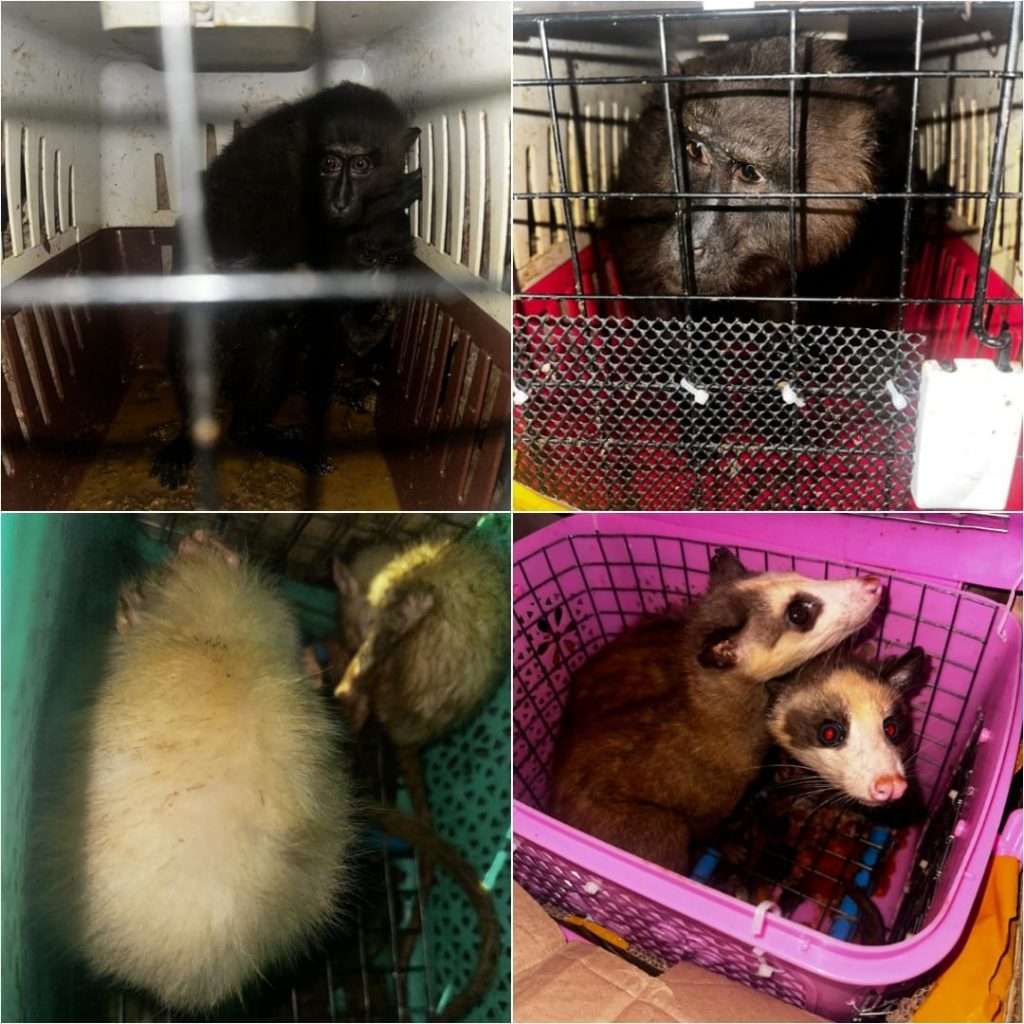 The rare species of wildlife include: two Panamanian white-faced capuchin (Cebus imitator- a rare species of monkey); two Common Opossum also called Southern or black eared Opossum – rare monkey; and four Black Gorillas.
Also Read: Opposition in the KHADC stage walk-out protest during Council session
Also Watch
Find latest news from every corner of Northeast India at hubnetwork.in, your online source for breaking news, video coverage.
Also, Follow us on-
Twitter-twitter.com/nemediahub
Youtube channel- www.youtube.com/@NortheastMediaHub2020
Instagram- www.instagram.com/nemediahub