Shillong, Sept 25: In a bid to tackle traffic congestion and to set an example, the Chief Executive Member of the Khasi Hills Autonomous District Council (KHADC), Pyniaid Sing Syiem, attended the Council session by a two-wheeler and has urged all Council members to consider an alternative mode of transportation.
Syiem has urged all the MDCs to leave their cars behind and opt for two-wheelers when attending Council Sessions.
Demonstrating his commitment to this initiative, CEM Syiem himself attended a recent Special Session using a two-wheeler, citing the prevalent traffic in the city.
Follow NE Hub News with just a Click on Whatsapp; Direct Link here
Speaking exclusively to Hub News, CEM Syiem expressed his satisfaction with the decision, emphasizing how it allowed him to arrive promptly at the Council session.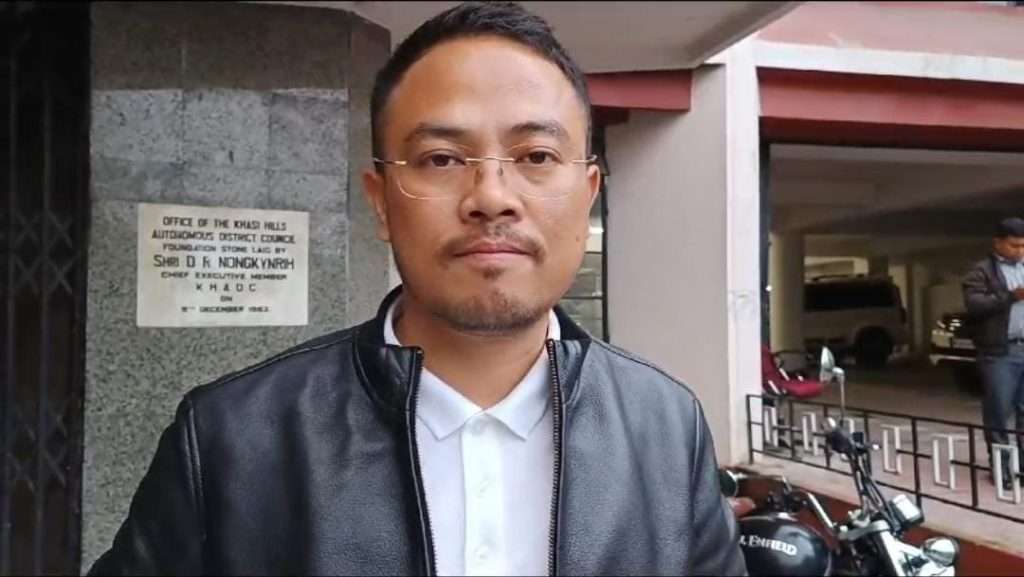 "I feel good coming by two wheelers. It helps me reach the Council session on time. And, I urge all members and employees of KHADC to consider using two-wheelers for their commute," he said.
He further encouraged all members of the KHADC and its employees to adopt this practice, aiming to alleviate traffic congestion.
Also Read: Opposition in the KHADC stage walk-out protest during Council session
Also Watch
Find latest news from every corner of Northeast India at hubnetwork.in, your online source for breaking news, video coverage.
Also, Follow us on-
Twitter-twitter.com/nemediahub
Youtube channel- www.youtube.com/@NortheastMediaHub2020
Instagram- www.instagram.com/nemediahub