Shillong, Jan 8: Mylliem-ni gitcham People's Democratic Front (PDF) MLA aro gitcham Cabinet Minister Hamletson Dohling, Sonibar salo, PDF-ni gitcham dilgiparang aro an·tangna kam ka·enggipa bang·bea manderang baksa National People's Party (NPP)-o napangaha.
I urge the support of the people to Bah Ham as our candidate for Mylliem Constituency

I extend my warmest welcome to Sh. Ivanlumlang Marbaniang, former President of PDF, Sh. Emlang Lytan, former Gen. Secy. of PDF and everyone gathered in support of Bah Ham to the NPP family. pic.twitter.com/o9qnK4rXZA

— Conrad Sangma (@SangmaConrad) January 7, 2023
PDF-ni sakgipin gitcham MLA Jason Mawlong-ba adita salrangna skangsan, NPP-o napangahachim ine nikna man·a.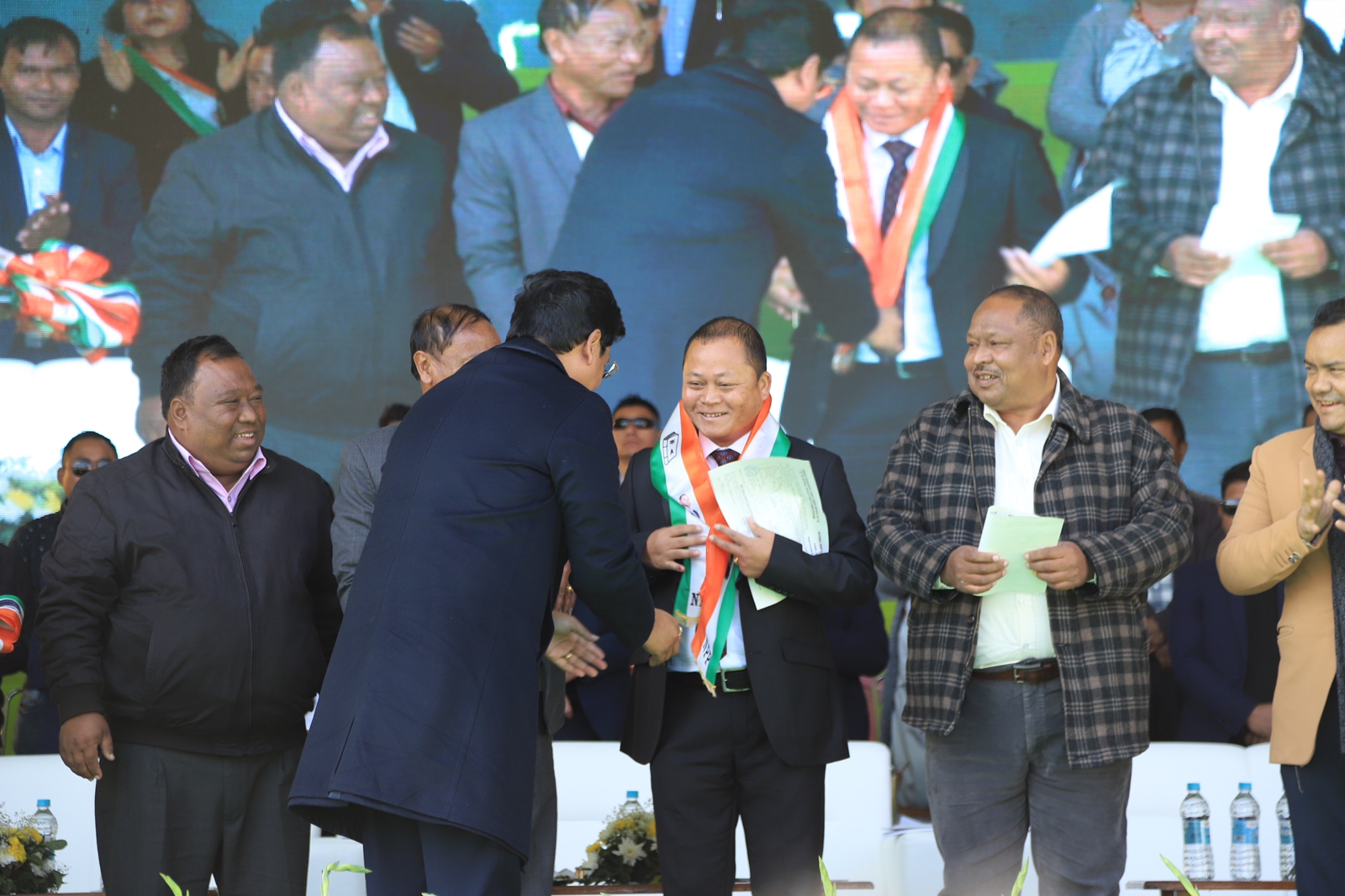 Dohling aro uni manderangko rimchaksona gita Sonibar salo dingtangmancha NPP-ni jinma tom·bimonganiko Umlyngka kal·chakramo ong·atangaha aro ia tom·anio a·dokni Chief Minister aro NPP-ni national president Conrad K Sangma baksana NPP-ni national vice president Prestone Tynsong, NPP-ni state president WR Kharlukhi, Cabinet Minister Sniawbhalang Dhar aro gipin dilgiparangba dongpae bakko ra·angtokaha.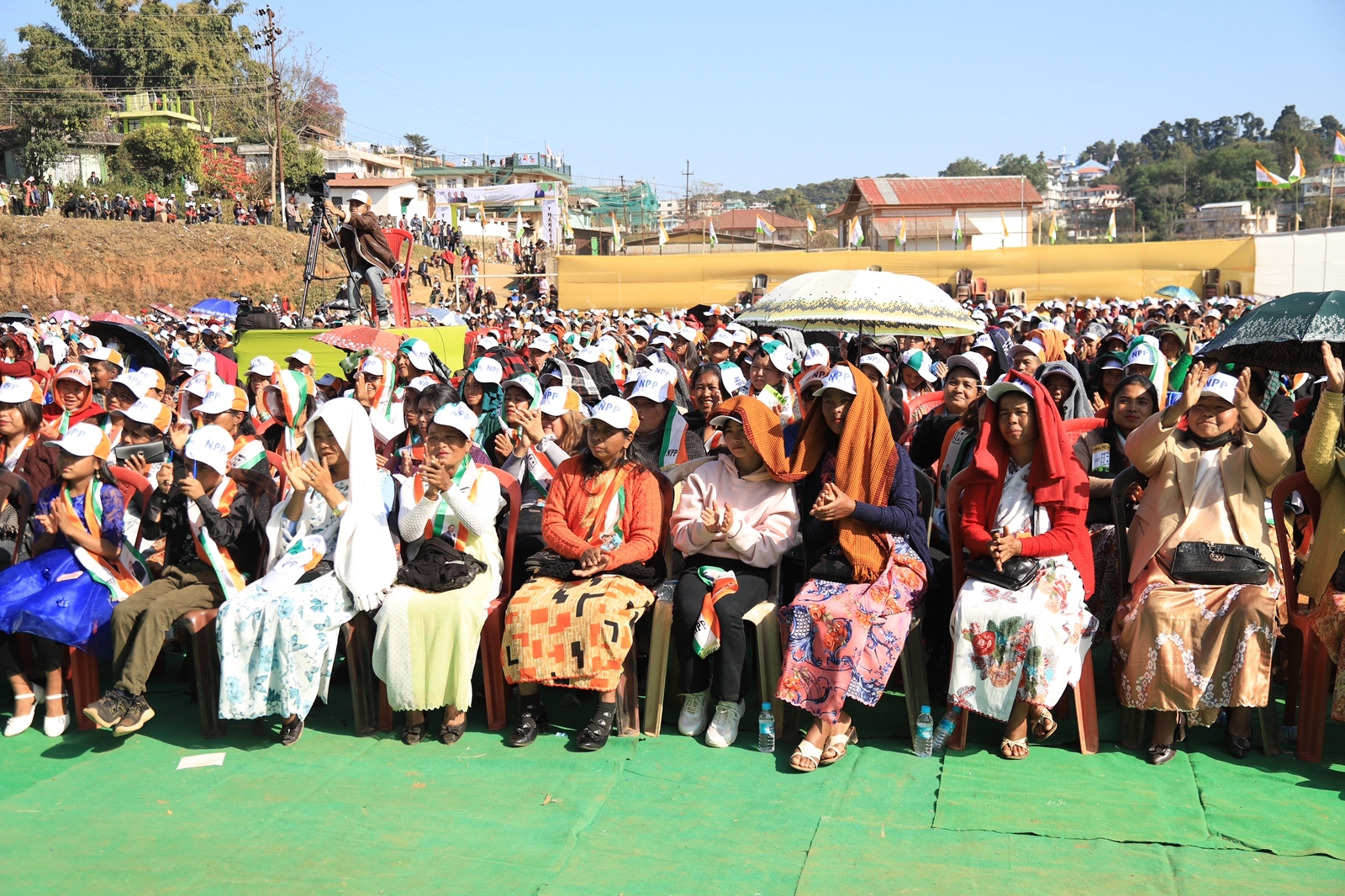 Dohling aro uni manderangko NPP-ona rimchaksoanio NPP-ni national president Conrad K Sangma, jinmana aganprakangengon, a·doko namroro silroroani aro tom·tomaniko ra·bana kamrangko ka·anio bang·en neng·nikanirangko chagrongna nangahaoba, manderangna on·kange kamko ka·ahani a·sel bang·en kamrangko chu·sokate on·na man·aha ine parakataha.
NPP-o napani ja·man Mylliem-ni gitcham MLA Hamletson Dohling-ba jinmana aganprakangengon, NPP-chi dilenggipa MDA sorkari, a·doko manderangni nangnikenggipa Inner Line Permit (ILP), Khasi aro Garo ku·sikrangko Constitution-ni Eighth Schedule-o napatna aro Assam-ni simarango ong·enggipa obostarangko namatna gita kamrangko ka·dilaha ine parakataha.
Indita bilsirangna manderangni dabienggipa kamrangko jako ra·e ka·dilahani gimin ua dingtangmancha a·dokni Chief Minister Conrad K Sangma-koba mittelpilangaha.
Ia Assembly election-oba NPP, bang·bata seat-rangkon chee sorkariko rikpiltaigen ineba Dohling parakataha.