By Preana Chettri
Shillong, Oct 14: Along with the rest of the country, Meghalaya too celebrated Durga Puja with traditional pomp and gaiety with beautifully decorated and brilliantly illuminated Puja pandals installed across the state, especially in its capital Shillong. Thursday was the ninth day of the festival, with only one more day to go to bring down the curtains on the celebrations.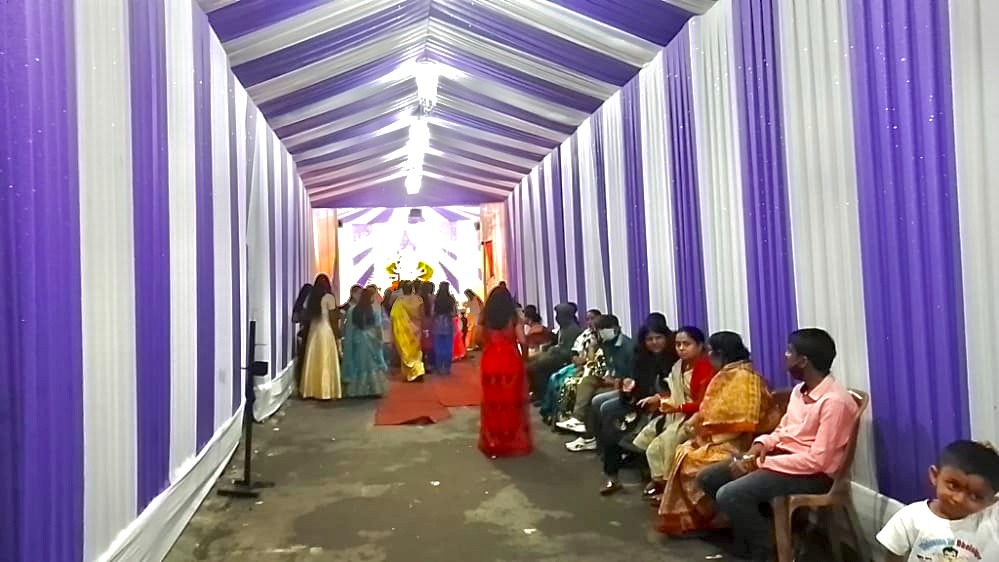 The Durga puja celebrations in all mandaps across Shillong were held following the state-imposed Covid-19 guidelines. Though the usual pomp and grandeur remained missing at the pandals for the second year in a row, traditional rituals were observed diligently at the community puja mandaps. However, this year's puja is no different from that of last year amid the pandemic.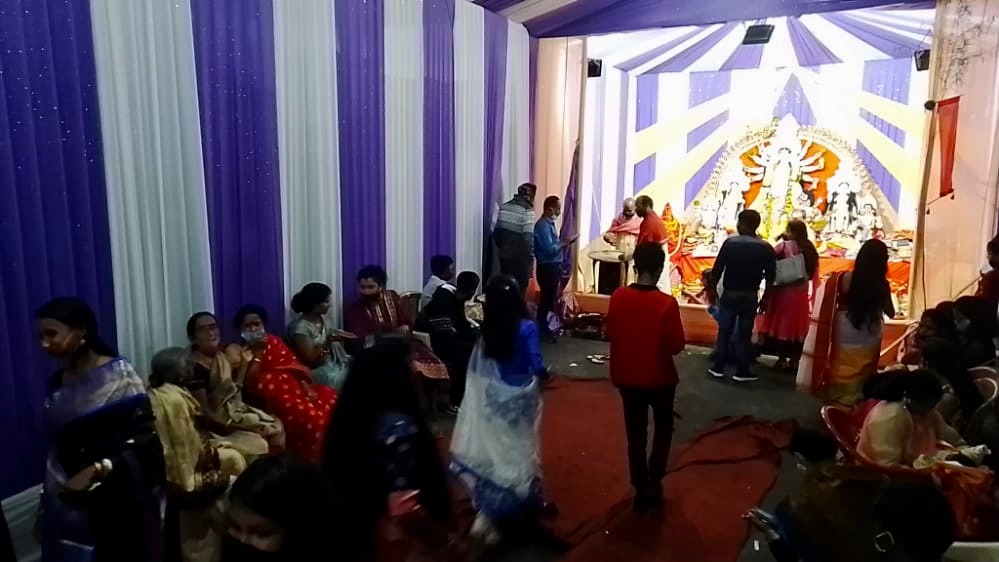 "We expected that things will be normal this year and we could visit the pandals and offer puja. But the fear of the pandemic's third wave is still looming large," said Jayanta Lal Das, General Secretary, Centre Puja Committee (CPC).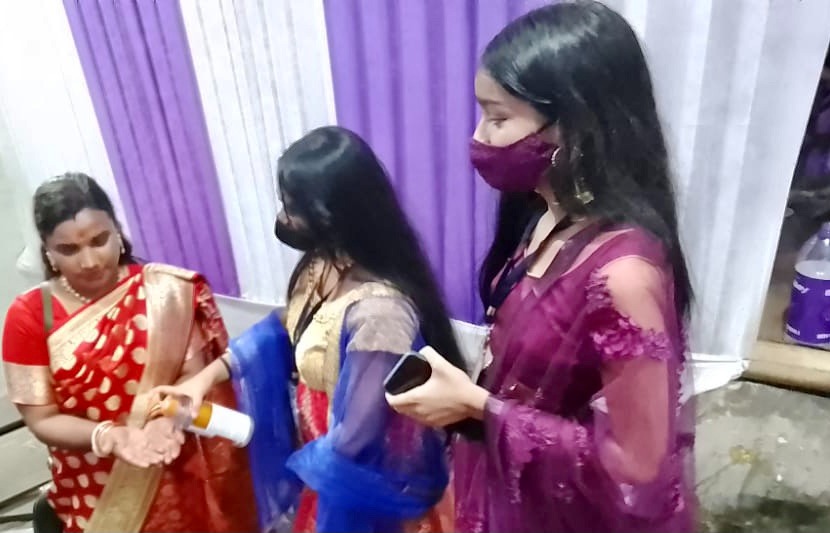 The CPC members ensured that celebrations were carried out in accordance with Covid-19 norms. Although, the Covid-19 cases have declined in the state, the administration has decided not to let their guards down. "Necessary steps are taken to curb crowding during festivals," stressed Das.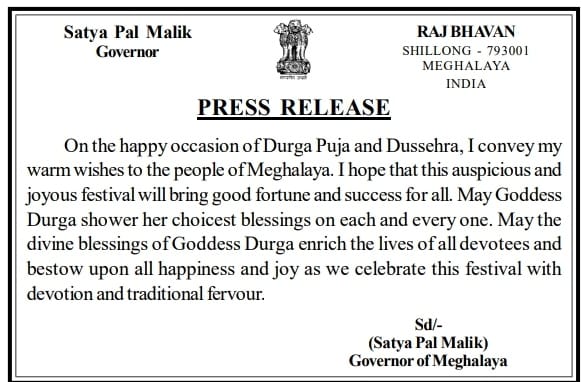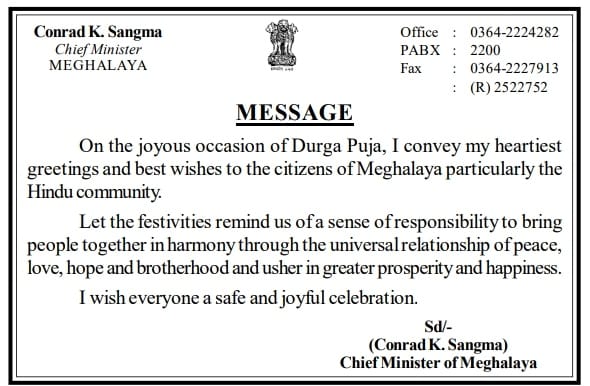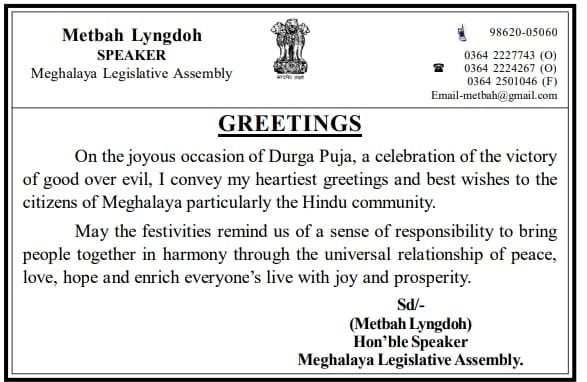 Moreover, people in large numbers, many of whom were seen following Covid-19 protocols, visited puja pandals. However, the physical distancing in some areas went for a toss.
Although police and paramilitary forces kept a close watch to maintain law and order situation in different part of the areas.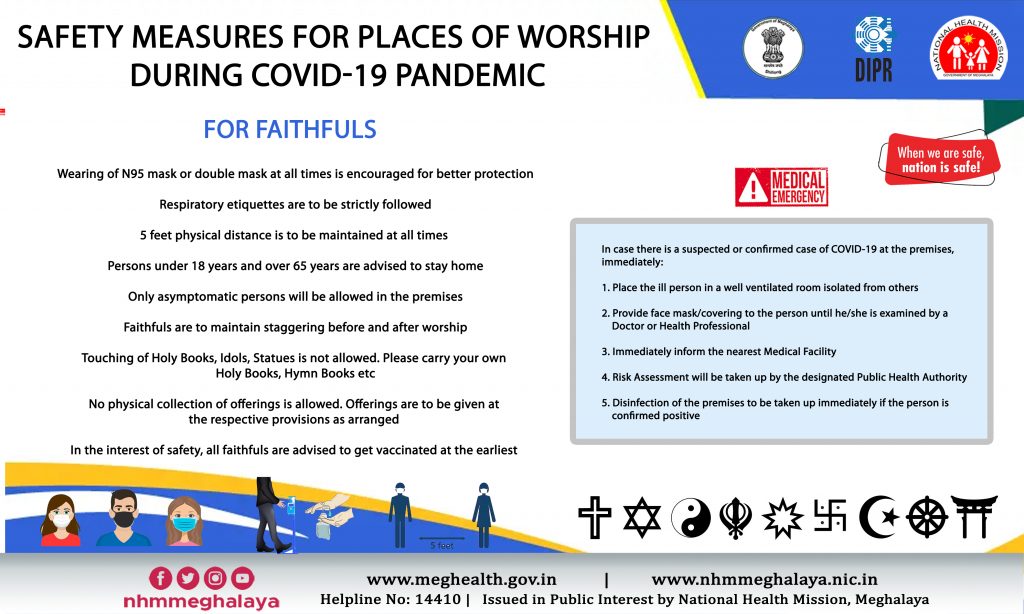 Also, only 66 Durga Puja pandals are celebrating the festival in Shillong this year, informed Das.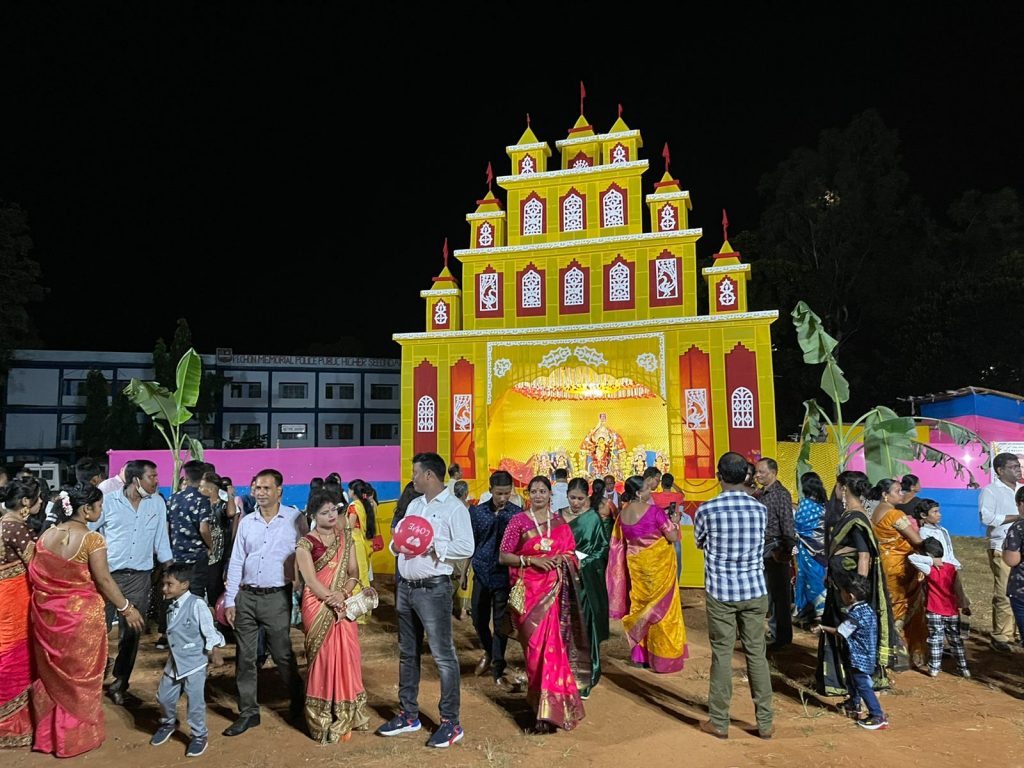 Meanwhile, behalf of CPC members, he greeted the people of the state on the occasion of Durga Puja. Extending his wishes, he urged everyone to maintain social distancing and be safe. "As this festival brings immense joy and happiness, one must not forget that pandemic is still around," he reminded.