Phulbari, Feb 2: The Nasha Mukt programme was held on Tuesday at J.N Hr. Sec. School, Phulbari and was attended by 30 students and around 10 teachers.
The Nasha Mukt was Organised by Adil Gandhian Society NGO, its Resource person – Mr. Andrew Lakiang spoke about the motto and purpose of the campaign first. He then went on to explain in detail about what a drug is, different types,  their ill effects, impact on oneself and the society.
Lakiang also classified different cases of drug abuse, such as one who is an addict, who becomes one and withdrawal symptoms and the current treatment available. He said drug addiction is not a sin or crime, but a disease.  He ended by telling everyone to say No to Drugs.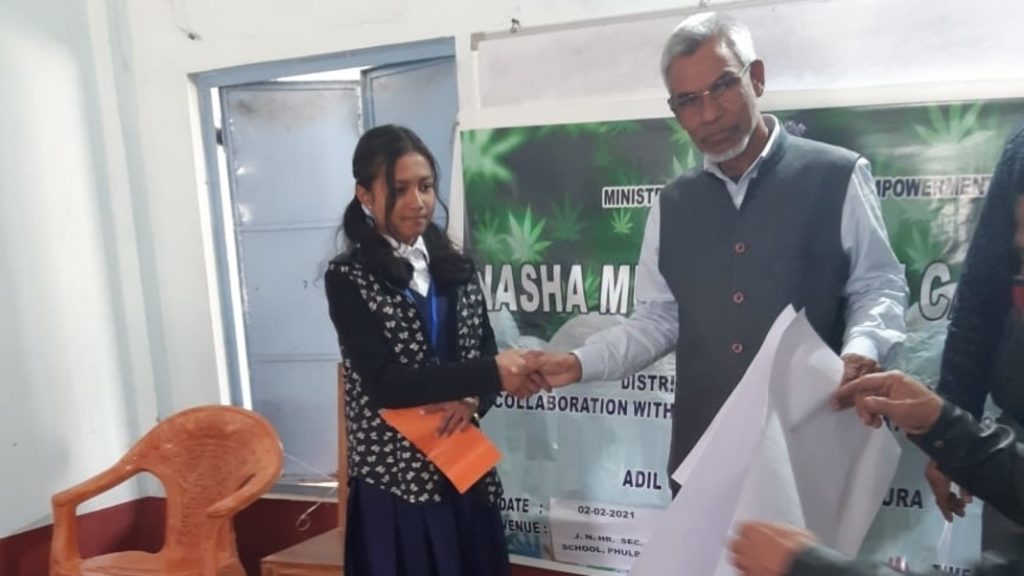 A drawing competition was organised for the participants during the day, judged by the school Principal and staff and later prizes were handed over to the winners. The programme ended with a group photograph with the participating students and the Adil Gandhian Society members.