Williamnagar, Sep 22: Hundreds of school and college students as well as mothers took out a silent procession in Williamnagar and lit candles in memory of Cherian Bimik M Sangma, the Class IX student who was accidentally killed when a log he was helping others to carry fell on him at Loyola School, Dawagre, Williamnagar on Tuesday.
Also read: Teen school boy crushed under log in Williamnagar
Members of different students' bodies and social groups,  including Garo Students' Union, East Zone, Williamnagar, took part in the special service which included lighting of candles outside Williamnagar DC office.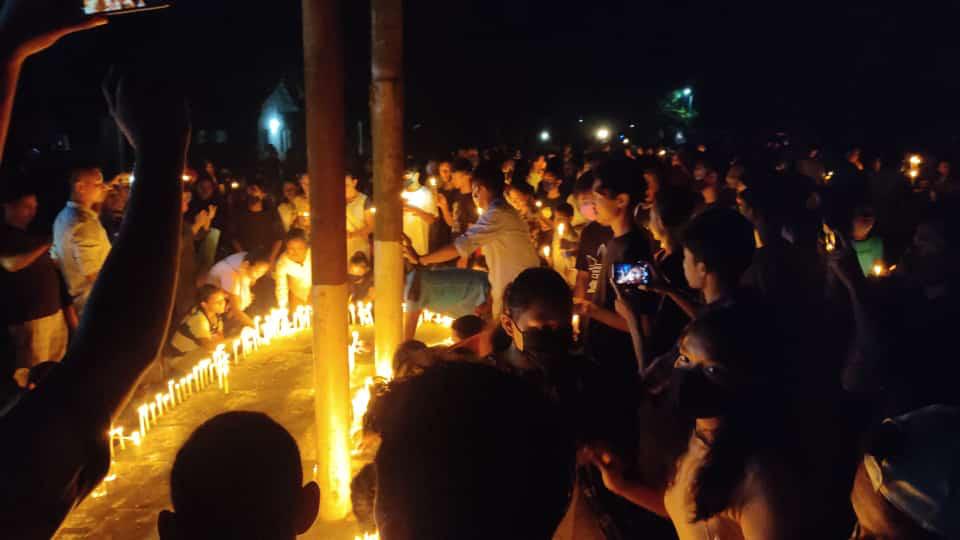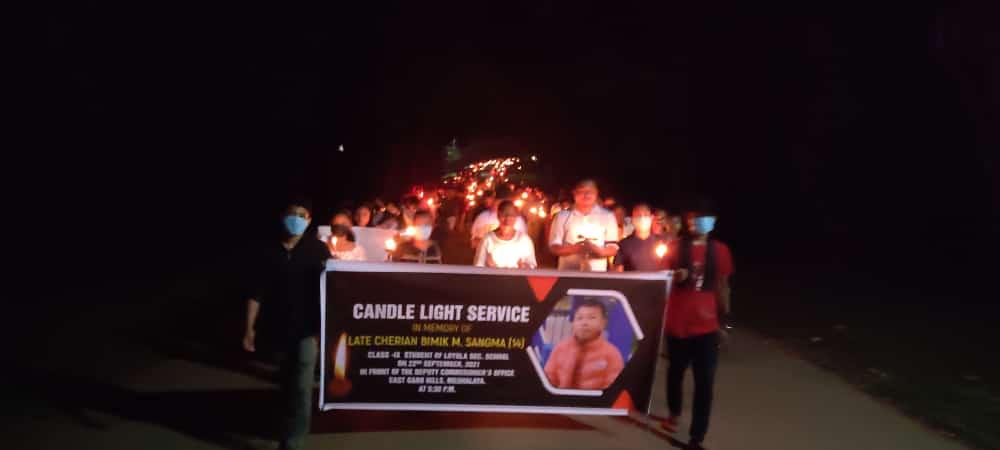 The principal of Loyola School, Fr Melwyn Fernandes, has since been suspended by the Education Council of Jesuit Society of Northeast India over the incident.
Also read: Jesuit Education Council suspends Loyola School Principal