Tura, March 22: A 5 feet long endangered indian python has been rescued from the house of GHADC MDC Habibuz Zaman, by teams of GHADC forest staffs.
The rescue was conducted at Bolarbita village in Chibinang.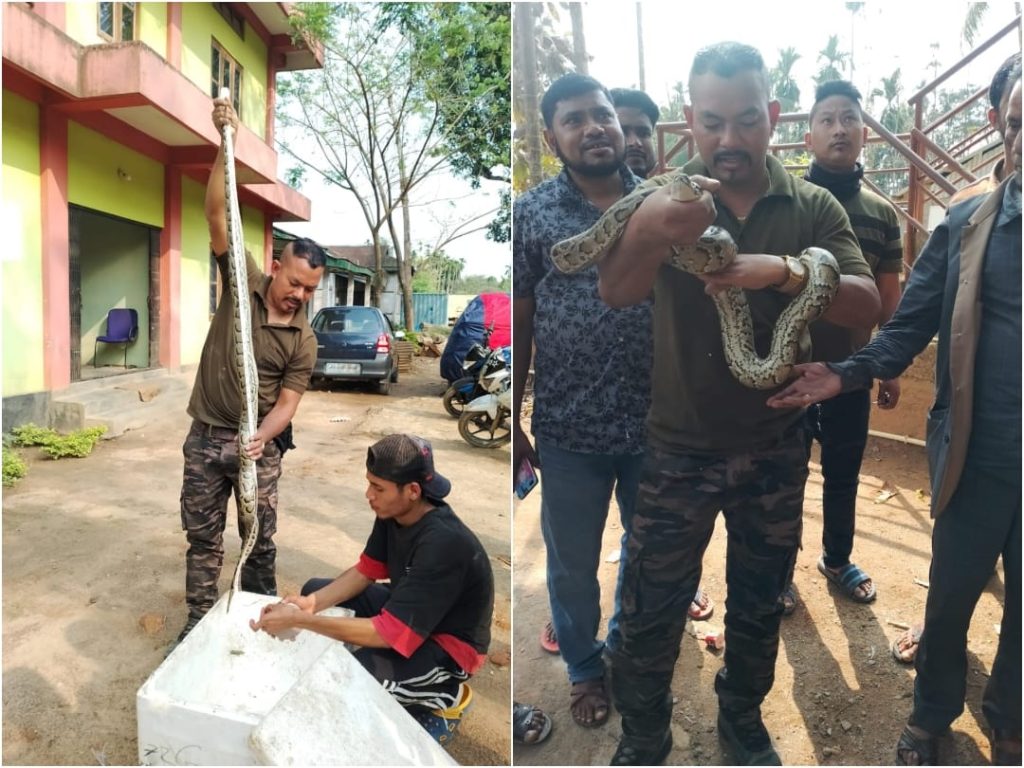 Since Wildlife department does not have any Range Office there, the rescue was conducted by the GHADC forest team.
According to wildlife DFO Rupankar Marak, the Python was found in firewood stack inside the house of the MDC. He clarified that the rescued snake was not kept as a pet, as claimed by some.
The DFO further clarified that the rescued snake is protected in Schedule I of the Wildlife Protection Act, 1972.
Also Read: VPP's double standards exposed with Hindi version in election manifesto