Shillong, Feb 19: Steps to rejuvenate the Lukha river in Jaintia Hills has started after scientists from Trinity Impex International Delhi that are tasked with bringing the Lukha river back to its natural state.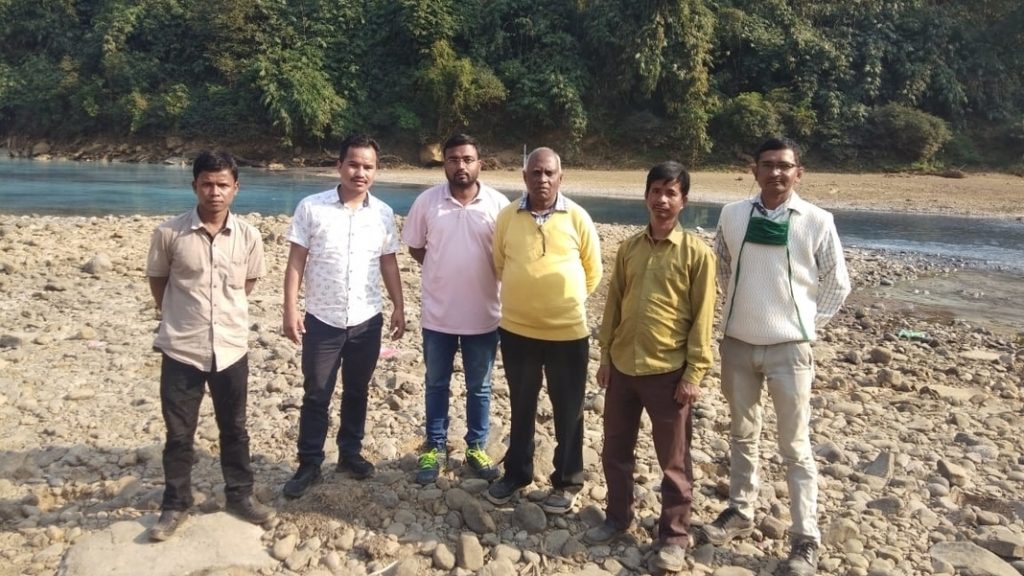 It has been an annual affair for the Wah Lukha to turn blue which has caused a lot of distress amongst the traditional heads and the residents who eke a living from the river.
Secretary of Hynriew Shnong Wah Lukha Association, Daiapherbha Lamare said the scientists will release the algae to clean the water of the Lukha river sometime in the month of March.
He said that the cost of the first phase of the project has increased from Rs 1 crore to Rs 1.55 crore and the rejuvenation activity will start on February 22.
Lamare informed that it is a two years project which will cover all the six villages under the associatin and the scientists will start off with Sonapyrdi and in will cover other villages subsequently.
He informed that the Lukha is still blue in colour currently. The river first turned blue in the year 2007, 2011, 2013, 2016, 2019 and 2020.
It may be mentioned that the office of the Chief Engineer, Water Resources Department on November 30 has invited bids which shall be submitted in the e-procurement portal for procurement of equipment and chemicals for "study of water quality of rivers in East Jaintia Hills District with specified study on change of colour of Lunar-Lukha river at certain periods of the year".
Wah Lukha is one of the tourist attractions in East Jaintia Hills. A huge number of fishes were killed after the river turned blue.
The change in colour has piqued the curiosity of locals and the  Meghalaya State Pollution Control Board had carried out a detailed scientific study after the first incident was reported in February 2007 had its report cited "unscientific coal mining" as the reason behind the death of fishes.
Wah Lukha crosses the villages of Khaddum, Brichyrnot, Sakhri, Lum Tongseng, Sonapyrdi, Shymplong, Kuliang, Borsora and then makes its way to Bangladesh. The tourist attraction is 130 km away from Shillong.